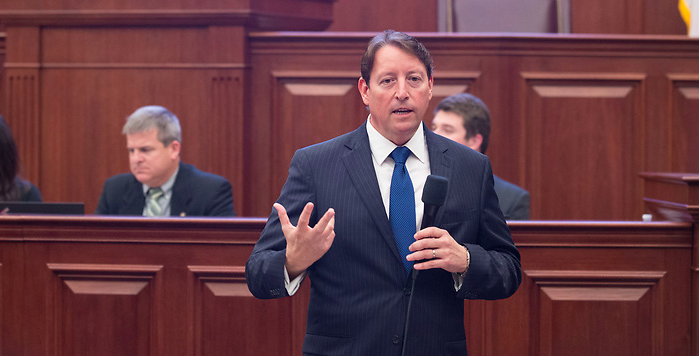 The Florida Senate on Saturday began its consideration of a school safety bill in response to the Valentine's Day deadly shooting at Broward County's Marjory Stoneman Douglas High School.
Senate President-designate Bill Galvano, a Bradenton Republican, presented the latest version of the bill (SB 7026), a summary of which is below.
He was still taking questions from fellow senators by late morning, before the chamber dealt with over 100 amendments, most from Democrats.
The new measure, among other things, now creates a felony for threatening to commit a mass shooting, offers a $500 stipend to teachers who choose to carry a gun at school, and outlaws the possession of "bump stocks," which make semi-automatic rifles fire at the rate of an automatic.
There still is no assault rifles ban—Galvano said it would raise constitutional concerns, and not just the U.S. Constitution's Second Amendment.
What raised a red flag with Galvano, he said, was the Florida Constitution's right to privacy provision, and how a ban could conflict with that.
The legislation, called the "Marjory Stoneman Douglas High School Public Safety Act," does include a 3-day waiting period – with some exceptions –to buy any firearm; a waiting period now applies only to handguns.
It also raises the age to purchase all firearms in Florida from 18 to 21.
The bill creates a commission to make recommendations on school safety. It "will have teeth," Galvano said, including subpoena power. Its first meeting could be as early as this June.