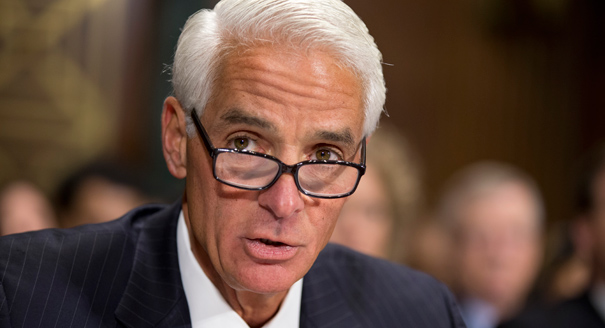 Charlie and Carole Crist have sold their condo in the Parkshore Plaza building in downtown St. Petersburg.
The couple, who are going through a divorce, sold the condo to Susan and Daniel McGeown for $1.35 million, about $300,000 more than they paid for the property when they bought it in mid-2015.
The Crist real estate transaction was first reported by the Tampa Bay Times.
When the Crists put the condo on the market back in June, the list price was $1.5 million.
Last year, the Crists sold their St. Pete Beach home for about $1 million. That sale also produced a tidy profit of about $100,000 over what they paid for the home.
Charlie Crist announced last year, shortly before he took his seat in Congress, that he was filing for divorce.
He and Carole have been married since 2008, and were together during Crist's change from a Republican governor, to an independent U.S. Senate candidate, to his current role as a Democratic U.S. Representative.
"I think the world of Carole. She's an amazing person. It just didn't work out for us," Crist said at the time.
Despite announcing their split in February 2017, there have not been new actions in their divorce case for several months; the pair are still married.