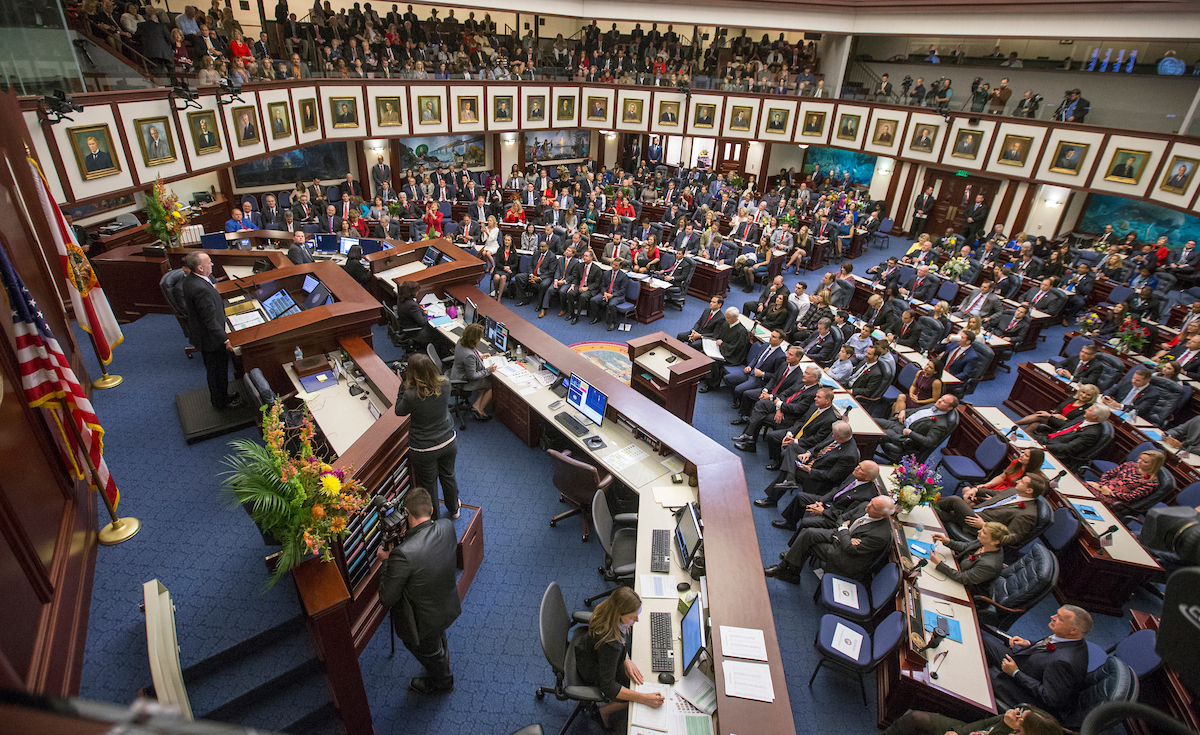 The House spent three hours just on questions on a contentious $400 million school safety proposal passed by the Senate on Monday.
House members took up the bill (SB 7026) Tuesday, with Democrats peppering Speaker-designate José Oliva with questions, many of them duplicative.
"Asked and answered," Speaker pro tempore Jeanette Nuñez said several times.
She was in the chair as Speaker Richard Corcoran was trying to finalize a state budget for 2018-19, due on the desks today to finish the Legislative Session on time by Friday.
Lawmakers are struggling to pass a bill to address school safety and mental health after the Valentine's Day shooting at Broward County's Marjory Stoneman Douglas High School that claimed the lives of three adults and 14 teens.
A summary of the bill's provisions as of Tuesday morning is here.
Outside the chamber, a group of students and progressive activists held a "die-in," lying on the floor of the rotunda to protest the bill and later chanting, "Our children are dying."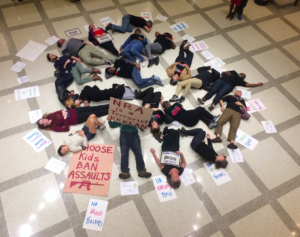 "We believe that an increased presence of guns in K-12 schools is not the answer to gun violence," said a press release from the group, which included Florida State and Florida A&M students.
Part of the legislation, called the "Marjory Stoneman Douglas High School Public Safety Act," had been scaled back.
It originally included a 'marshal program,' which would have allowed teachers to carry concealed weapons on campus to fend off active shooters.
An amendment changed the name to the "Coach Aaron Feis Guardian Program," in honor of the coach who died trying to protect students. It now ensures "instructional personnel who are in the classroom cannot participate in the program."
Democrats and other critics noted that school librarians, coaches and psychologists can still sign up for the program.
Liability was one area seized on by House Democrats, with several – including John Cortes of Kissimmee, a retired corrections officer – wondering who could be sued if a guardian shot the wrong person.
That "will be for insurance (companies') actuaries to determine," Oliva said.
Democratic Leader-designate Kionne McGhee of Miami questioned Oliva about "bump stocks," which make semi-automatic rifles fire at the rate of an automatic. The bill outlaws their possession, Oliva said.
By 1:30 p.m., the House had just gotten to the first of over 40 active amendments filed on the bill, almost all by Democrats.
The day before, Sen. Tom Lee – a Thonotosassa Republican who had voted against the bill there – offered words of warning.
"I don't know if they're going to continue to work on this in the House," he said. "I can't imagine them bouncing this back and we have to go through this all over again … God help us if they send it back."