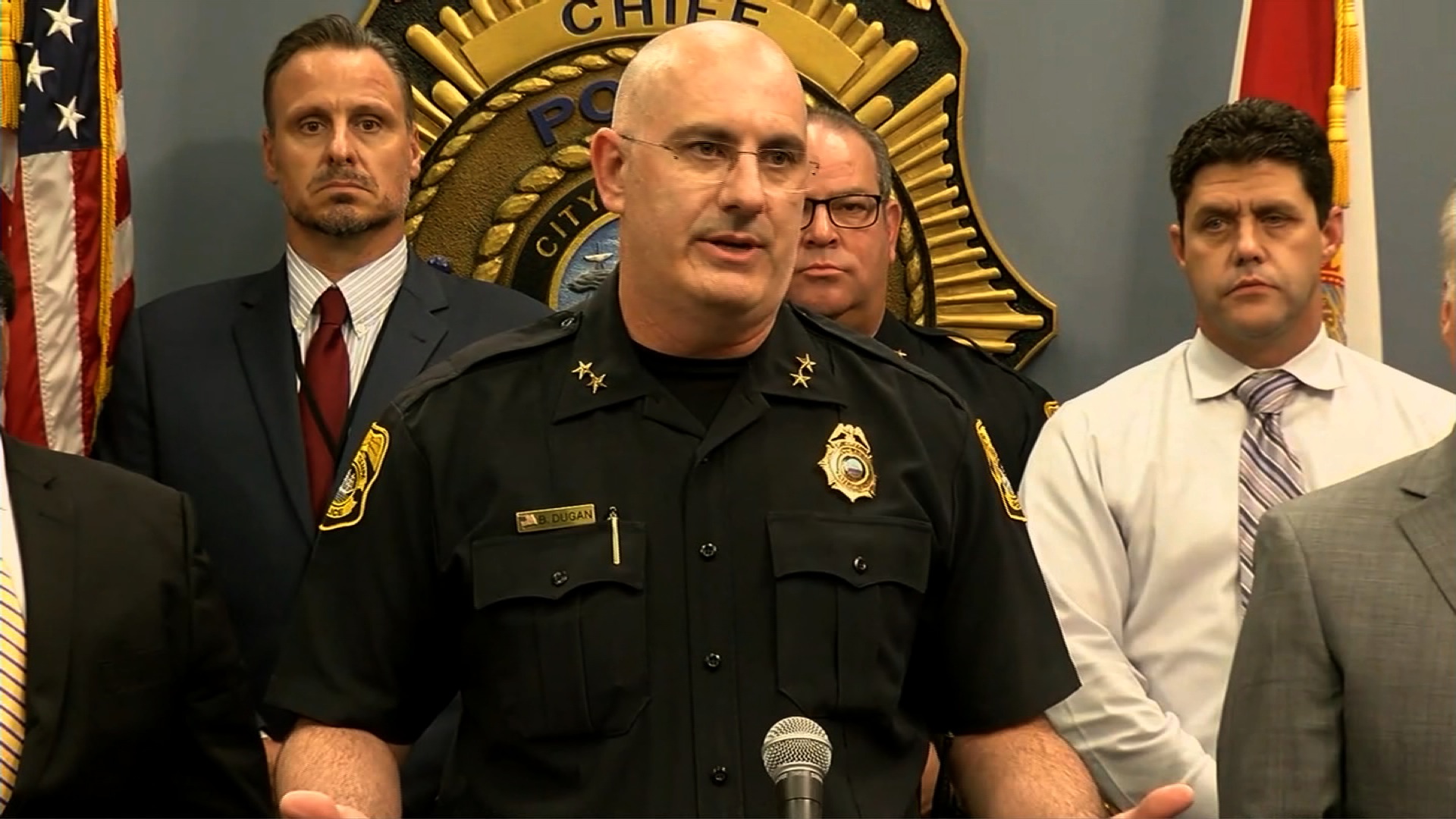 Two community activists got into a verbal altercation Tuesday with Tampa Police Chief Brian Dugan, which ended with the chief escorting the pair out of the TPD's downtown headquarters.
Sadie Dean and Angel D'Angelo are with the social justice group Restorative Justice Coalition. They claim to have been granted a meeting with the chief Tuesday to discuss a series of issues, beginning with the recent death of Sidney Richardson IV, a 48-year-old black man shot and killed last month by a Tampa police officer.
Some are disputing the official police description of how Richardson was shot and killed, and have called for a federal investigation into his death.
During the meeting, the conversation soon moved to black crime.
Dean said "things got heated" with Dugan after she and D'Angelo brought up racial disparities in policing.
While black residents are just 26 percent of the city of Tampa's population, Dean noted they account for 54 percent of arrests.
According to D'Angelo, Dugan blamed that disparity on gun violence and "claims that the police are protecting the black community from themselves."
After that, the discussion deteriorated, as a video posted on Dean's Facebook page shows a disgusted Dugan escorting the pair into an elevator and ultimately out of the department headquarters.
Since the video only shows the end of their meeting, it is impossible to discern what was discussed beforehand. On the clip, D'Angelo can be heard saying that he and Dean just wanted a dialogue; Dugan would have none of it.
"There was no dialogue," Dugan said. "You just wanted to spew numbers. You don't want to listen. I'm explaining to you the different violence and issues in these communities … all you wanted to hear was me say that we're biased … you didn't want to listen."
"We're biased too," Dean immediately replied.
On the Facebook post, several people responded with derisive comments about Dugan and the Tampa police.
TPD spokesperson Stephen Hegarty confirmed the meeting took place, but declined to comment on the Restorative Justice's Coalition' version of what occurred.
"It's unfortunate that they have taken to name calling on their Facebook post," he added.
Restorative Justice is calling for a separate federal investigation into the Richardson's death, beyond the standard review conducted by the Florida Department of Law Enforcement.
On the night of Richardson's death, police responded to a call that a man was threatening a relative. When they arrived, officers found Richardson in a room with a 17-year-old female cousin.
Richardson was brandishing a machete and ignored pleas to put it down.
When police attempted to subdue Richardson with a Taser, the report said he continued to resist. An officer then shot Richardson at least one time, ultimately leading to his death.