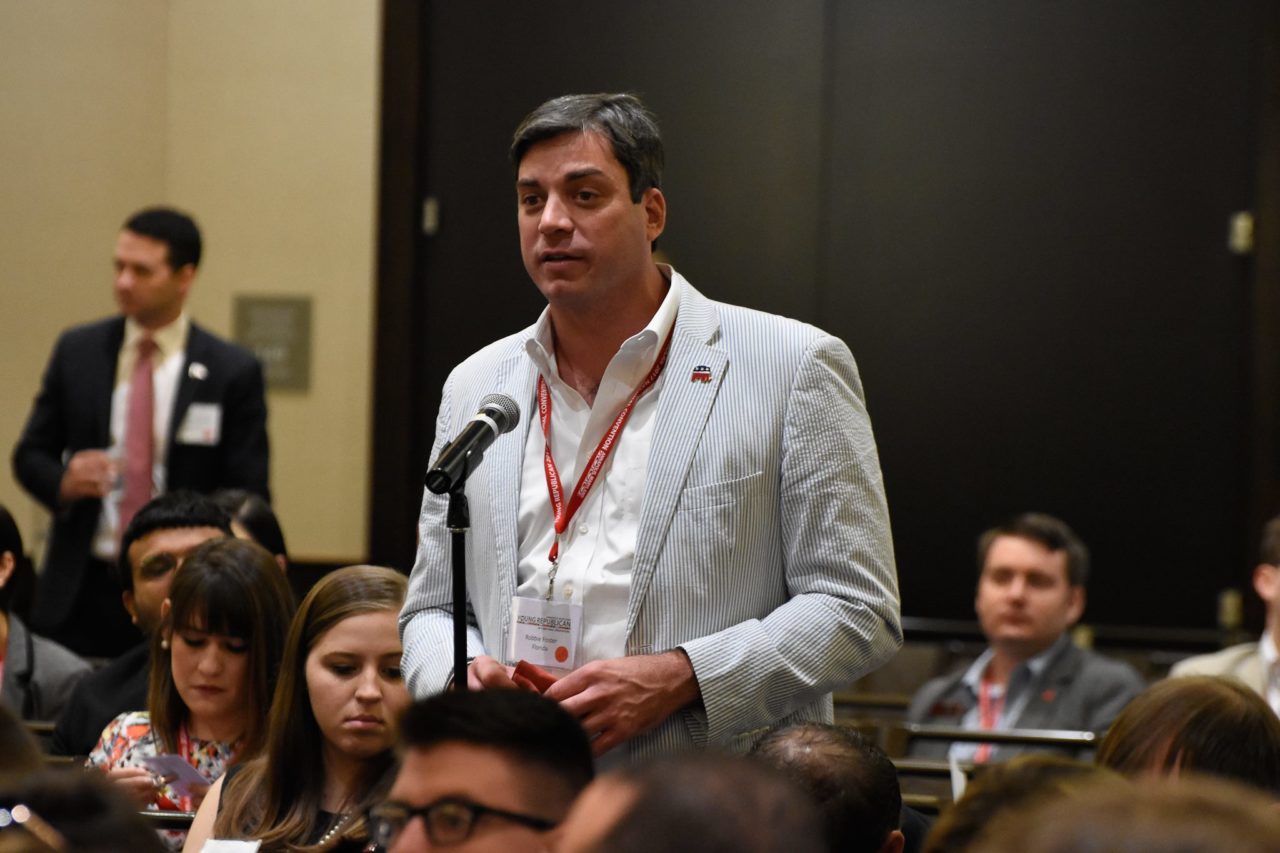 The internecine battles continue in the Republican Party of Duval County. The latest involves the county chair looking to purge the statewide chair of the Young Republicans.
County chair Karyn Morton wrote Florida Federation of Young Republicans chair Robbie Foster March 3, informing him of a motion to vote him out March 19.
The cause: "highly disruptive outbursts" at the January meeting of the Duval County Republican Executive Committee. These were, per Morton, "the culmination of a pattern of disruptions over the past year … very loud outbursts and vulgar language … erratic behavior" that "frightened" REC stalwarts.
Morton offered Foster the chance to "avoid further embarassment" by resigning before the March meeting.
Foster has no intention of resigning, he told Florida Politics on Tuesday afternoon.
In fact, he sees the putsch as symbolic of a deeper issue with Morton's leadership.
"With ever increasing news stories about how much the GOP has an uphill battle in front of us with the 2018 elections, it's unbelievable that this is the nonsense that Chair Karyn Morton chooses to spend the Duval GOP's time and efforts on," Foster asserted.
"Not on defeating Bill Nelson. Not on electing a Republican Governor. Not on defending three open cabinet seats. No. Karyn is dedicating her efforts to expel someone who first joined in the REC in 2008. Someone who has been volunteering for the rec for a decade. Someone who also happens to be the Chairman of the Florida Young Republicans."
"Way to court the youth vote, Karyn," Foster quipped.
Foster went on to say Morton was "running the party into the ground."
"Being REC chair of such a large and strategically important city such as Jacksonville is an awesome responsibility. I've seen some amazing people lead the party successfully. Since Karyn became chair she has demonstrated she is not up to the task. She has driven the party into the ground. Driven away donors so necessary to our grassroots efforts and driven away so many volunteers necessary to execute those grassroots efforts," Foster said.
"And now she's trying to expel someone who hasn't left. Who has stayed because I hate to see an organization I've dedicated a decade of my life to fall apart and go from powerhouse to irrelevant at best and a joke at worst," Foster added.
We await comment from the Duval GOP.