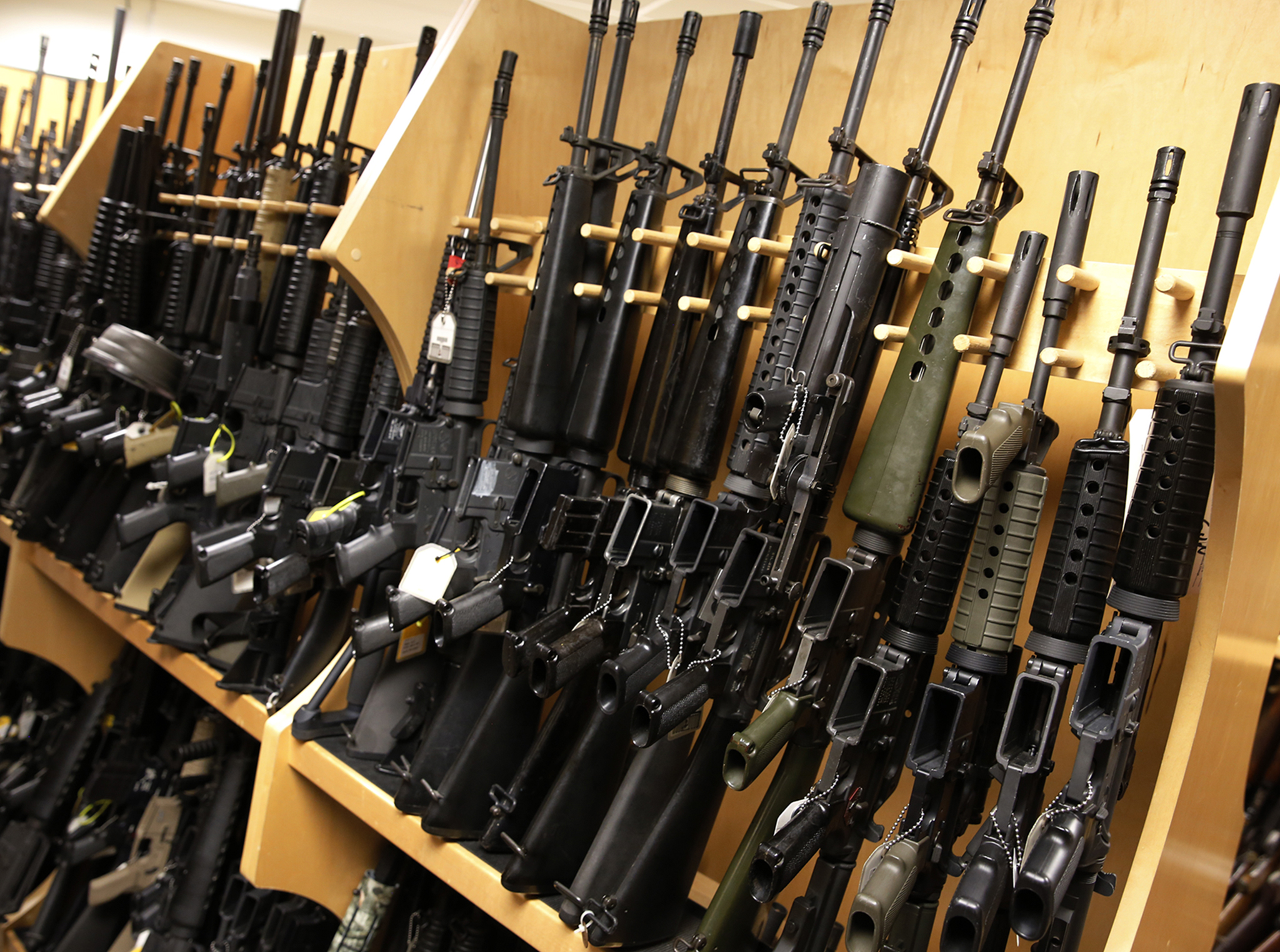 Without hesitation, the state Senate temporarily postponed on Wednesday two bills that would've expanded gun rights in Florida.
This late in the Legislative Session, the move is a sign that the chamber does not intend to vote on the two pieces of legislation.
One bill, SB 1048, had been postponed by Senate President Joe Negron ahead of a final vote in the chamber last month. Negron's decision to delay the bill came when survivors of the Marjory Stoneman Douglas High School massacre filled the Capitol.
The legislation, filed by Ocala Republican Sen. Dennis Baxley, sought to allow concealed-carry permit holders to carry guns at churches attached to schools. Florida law provides for carrying firearms at churches, so long as they aren't attached to school properties. The bill prohibits carrying guns at churches when school-sponsored activities are going on.
The other bill, HB 55, passed the House and was primed for a vote in the Senate — before 17 were fatally gunned down at Marjory Stoneman Douglas High School on Valentine's Day.
The legislation would only slightly expand gun rights, allowing for electronic payments of criminal history checks for potential firearms buyers.
Both bills were approved by their respective committees before the Parkland tragedy. Since then, both chambers have passed significant gun reforms, including a three-day waiting period to buy any firearm, and a new age limit — 21 (up from 18) —  for firearms purchases, along with an all-out ban on bump stocks.