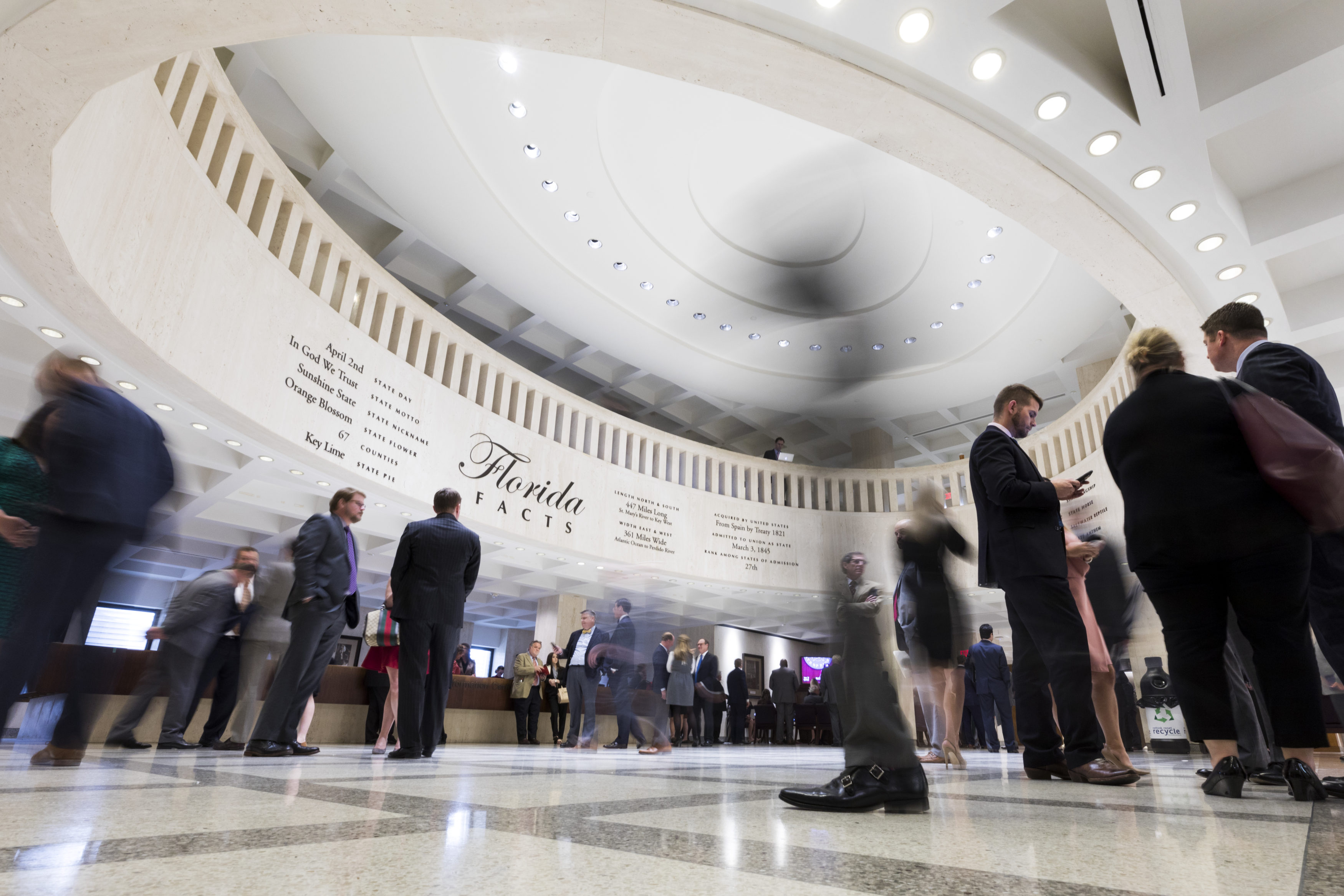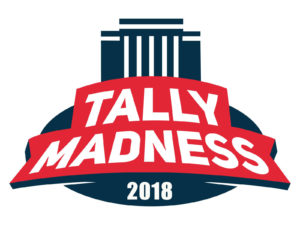 TallyMadness is now underway, where Florida political aficionados select who is the best lobbyist out of 64 of the state's top power brokers.
Just like NCAA College Basketball "March Madness," fans of The Process have begun voting on bracketed matchups among the leading advocates, to decide the top influencer in the Sunshine State.
And right out of the gate, several interesting matchups have emerged:
Travis Blanton vs. Marc Reichelderfer
Blanton, a former Jeb Bush staffer and chief of staff for the Agency for Health Care Administration (AHCA), is a co-founder of the eponymous Johnson & Blanton, consistently among the top 10 earners. His long list of clients includes Bank of America, BayCare health care and the Florida Chamber of Commerce.
Reichelderfer, a longtime Republican Party consultant who has worked with dozens of Republican candidates and elected officials, including everyone from former New York City Mayor Rudy Giuliani and state Sen. Aaron Bean to current Attorney General Pam Bondi. He currently represents fantasy spots interests DraftKings/FanDuel, the Florida Medical Association and the Humane Society of the United States.
As of Friday afternoon, Blanton is holding on to a 40-27 lead.
Marion Hammer vs. Brewster Bevis
Hammer, the grand dame of Tallahassee, has spent much of this Session in the spotlight as a former president of the National Rifle Association and the NRA's lead Florida lobbyist.
Bevis is senior vice president of state and federal affairs for the Associated Industries of Florida, the state's leading business trade group.
So far, Bevis holding steady, leading Hammer 41-23.
It's a first-round "Battle of the Jons."
Johnson, the other half of Johnson & Blanton, formed the original Johnson and Associates in 1995. He served in the administration of Gov. Bob Martinez in the Department of Professional Regulation's external and political affairs and was the director of government relations for the Florida Medical Association. Johnson represents Alliance of Automobile Manufacturers, the American Safety Council and the Florida Chamber, among others.
Rutledge Ecenia principal Costello had served as senior policy adviser for then-candidate Rick Scott in his first run for Governor, later serving as Scott's legislative affairs director and policy adviser for two Legislative Sessions. Costello stands for the Florida Electric Cooperatives Association, Florida Internet & Television, and HCA Healthcare, among others.
So far, Costello has pulled ahead of Johnson 39-25.
Corcoran, a founding partner of Corcoran & Johnson, is one of the state's leading political experts and is also the brother of House Speaker Richard Corcoran. The Tampa native previously worked for the GOP of Florida under the leadership of now-Congressman Daniel Webster. Corcoran represents American Airlines, red-light camera firm American Traffic Solutions and Florida Crystals, among others.
Suskey, president of Suskey Consulting, is a former military aide to U.S. Rep. CW "Bill" Young, where he focused on defense, intelligence, and homeland security projects in Pinellas County. He later formed the advocacy firm Three Bridges Advisors with Young's successor, former Congressman David Jolly. Suskey represents the cities of Oldsmar and Madeira Beach, Eckerd College, Gulf Power and the Pinellas Suncoast Transit Authority, among others.
In early standings, Suskey is edging out Corcoran 37-27.
Fred Karlinsky vs. Claudia Davant
As co-chair of Greenberg Traurig's Insurance Regulatory and Transactions Practice Group, Karlinsky has nearly a quarter-century of insurance-related experience. And as such, he represents a wide range of insurance interests, including Bankers Life, AssuranceAmerica, FCCI Insurance Group and Florida Assisted Living Association. In addition, Karlinsky sits on the Florida Constitution Revision Commission, chairing the CRC's Finance and Taxation Committee.
Davant, a partner at Adams St. Advocates, brings heavy tech experience to the first round, as a former state president for regulatory and legislative affairs for AT&T, later becoming regional vice president. She also served as legislative aide for former U.S. Sen. Strom Thurmond. Davant represents Broward County, the city of Fort Lauderdale, the Everglades Foundation and the Florida Technology Council, among others.
As of Friday, Karlinsky is taking an early lead over Davant, 34-27.
Nick Iarossi vs. Brecht Heuchan
Heuchan, another CRC commissioner, is the founder and president of Contribution Link, a leading data analysis and political intelligence firm. For two years, he served directly under former House Speaker (now-Congressman) Webster and House Majority Leader Jim King. In 1999, Heuchan was appointed the Director of Senate Campaigns for the Republican Party of Florida, coordinating statewide campaign plan that elected a Republican Majority to the Florida Senate. He currently represents the Florida Justice Association, the Richman Group of Florida and Southern Wine & Spirits of America, among others.
As one of Florida's top lobbyists, Iarossi is one of the founders of Capital City Consulting. He began his career in government nearly two decades ago working in the Florida House, followed by a stint in the Senate and then as a law clerk at the Department of Insurance. Iarossi opened Capital City Consulting with Gerald Wester and Ron LaFace Jr. in 2003. Currently, he stands for Aetna, American Bankers Insurance, AT&T, Citibank and Florida Power & Light, among others.
Iarossi is also pulling ahead of Heuchan, 41-23.
First round voting for TallyMadness continues through Monday.