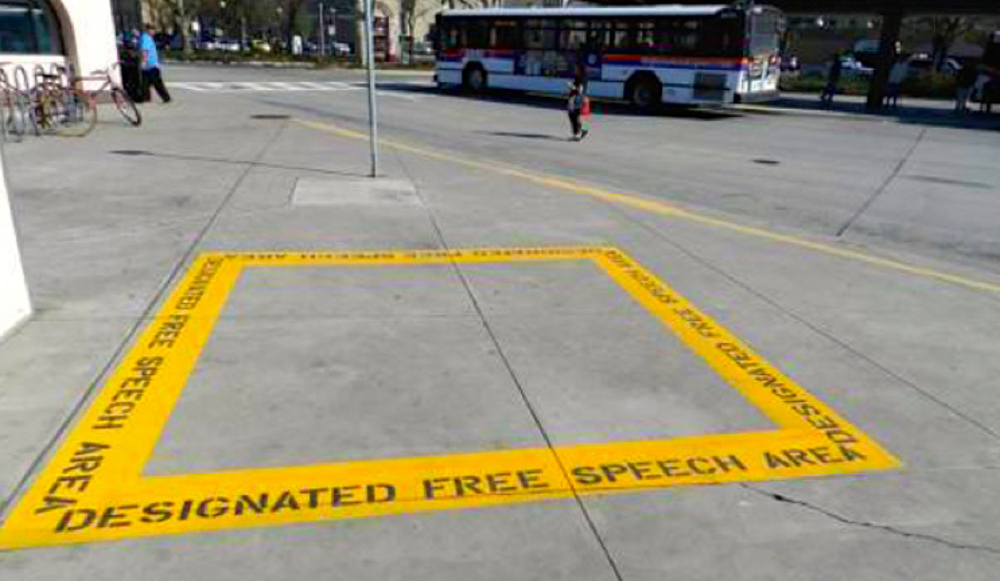 The state's leadership is drawing praise for removing "free-speech zones" from college campuses.
Gov. Rick Scott on Sunday will sign a sweeping higher education bill (SB 4) into law that includes language preventing state colleges and universities from restricting free speech to certain areas on campuses.
Generation Opportunity, a center-right political advocacy organization, commended Scott and the Legislature for including the provision in the higher education bill this year. Eliminating the free-speech zones, the organization said, will expand First Amendment rights on campuses.
"The bill includes a provision ending wrongly-named 'free speech zones' which, in reality, restrict students from exercising their constitutionally-protected First Amendment rights on the state's publicly funded college and university campuses," a news release from Generation Opportunity explained.
The group pushed for removing free-speech zones through legislation filed earlier this year by Rep. Bob Rommel and Sen. Dennis Baxley. Those provisions were eventually lumped into the bill Scott will sign on Sunday.
Generation Opportunity cited research from the Foundation for Individual Rights in Education showing that one in ten universities maintain free speech zones, described by GO as "space designed to limit your ability to hold 'rallies, demonstrations, distribute literature, circulate petitions and give speeches.'"
Also cited was a recent study from the Brookings Institute showing that one in five surveyed college students said it is acceptable to use violence against a speaker who makes offensive statements.
"Today is a huge victory for current and future college students across the Sunshine State who will no longer be discouraged from fully expressing their ideas and beliefs," said GO-FL Coalitions Director Demetrius Minor.