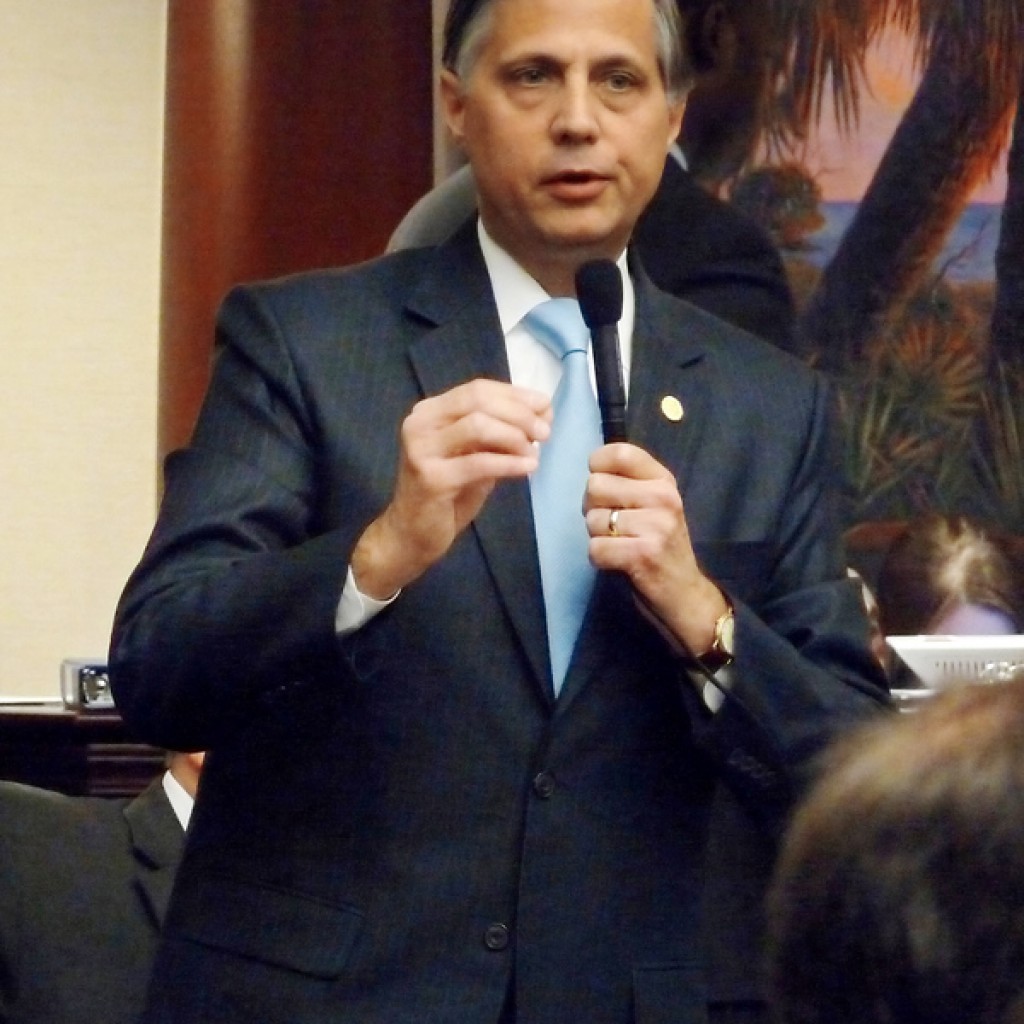 In a surprise announcement Sunday from the dais of the Florida House, Gov. Rick Scott said he had appointed Republican Rep. Larry Metz as a circuit judge.
Metz, a Yalaha Republican and 62-year-old lawyer in private practice, applied for a judgeship in the 5th Judicial Circuit, covering Lake, Marion, and Sumter counties. He's term-limited in the House this year.
"This caught me clearly off guard," he said Sunday. "… It shows that (Scott) has very special trust and confidence in me … I'll never forget this day and I look forward to being able to uphold the rule of law as a member of the judiciary."
The former Marine is one of the House's most reliably conservative members. He chairs the Public Integrity & Ethics committee under House Speaker Richard Corcoran, and has previously chaired the Justice Appropriations subcommittee.
Metz also has backed measures that would stop Florida cities and counties from shielding undocumented immigrants (the "sanctuary cities" bill), ban the use of foreign law in Florida courts, and call for a "convention of states" to consider congressional term limits.
Circuit judges hear civil disputes of more than $15,000 and criminal felonies, as well as probate, juvenile, and other cases.
Metz argued before the Supreme Court in favor of a new evidence law he sponsored, one that toughens the state's expert witness standard.
He unsuccessfully applied for a seat on that same court in late 2016, for an opening that went to current Justice Alan Lawson. During an interview for the position, Metz revealed he has Parkinson's disease.
"I disclosed it in a context I thought I needed to," he said in a 2016 interview. But the disease "hasn't stopped me from doing what I want to do."
Parkinson's is a "chronic and progressive movement disorder, meaning that symptoms continue and worsen over time," according to the Parkinson's Disease Foundation.
The disease, which has an unknown cause, often manifests through trembling of the hands, legs and jaw. There's no cure, although the symptoms can be managed through medication.
"I have a positive outlook," he said in 2016. "This is not going to affect my future. I'm going to continue to work hard and do my job."