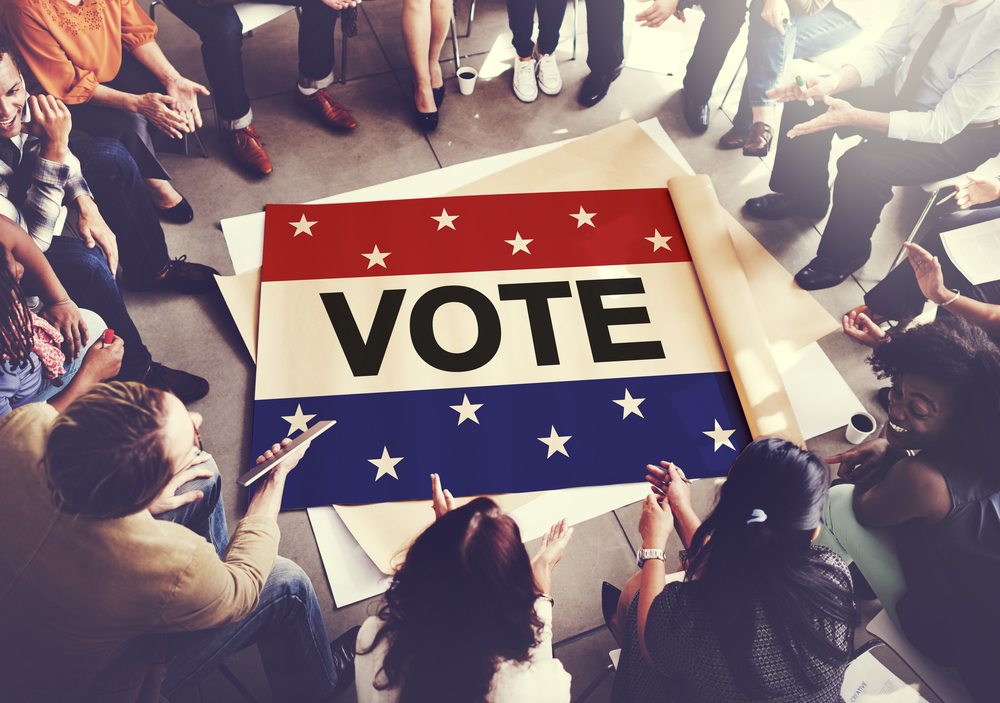 Voters in a dozen Pinellas County municipalities decided races Tuesday night.
Among the municipalities holding elections were Belleair, Belleair Beach, Clearwater, Gulfport, Indian Rocks Beach, Kenneth City, Madeira Beach, Pinellas Park, Redington Beach, Safety Harbor, South Pasadena and Treasure Island.
A roundup of some of the unofficial results from the Pinellas County Supervisor of Elections:
Belleair Beach
Registered voters chose four Belleair Beach council members from a field of six: incumbents Rob Baldwin and Julie "Jewels" Chandler, challengers Marv Behm, Glenn Gunn, Nicolas Pavouris and Jody Shirley.
The challengers were successful as Pavouris brought in 19 percent; Gunn received 17 percent; Shirley 17 percent and Behm received 17 percent. Baldwin took only 16 percent: Chandler brought in 15 percent.
Gulfport
Bruce Plesser lost to incumbent Dan Liedtke for the Ward 1 Council seat. Liedtke took 66 percent.
Indian Rocks Beach
Indian Rocks Beach voters chose the mayoral race, between Donald House Jr. and incumbent Commissioner Joanne "Cookie" Kennedy to replace Mayor R.B. Johnson, who announced he would not run. Kennedy easily took the race with 71 percent.
Voters also selected two commissioners, from a three-person field that included Jude Bond, incumbent Edward Hoofnagle and Nick Palomba. Palomba lead with nearly 42 percent, followed by Hoofnagle with nearly 38 percent; Bond came in third with 21 percent.
Indian Rocks Beach voters also approved a pair of referendum questions on the city's sewer fund by 70 percent.
Kenneth City
In a three-person race for two council seats, incumbents Barbara Roberts and Carl Troup came in first and second, respectively. Roberts took 42 percent; Troup received nearly 34 percent. Ron Sneed took third with 24 percent.
Madeira Beach
Voters also decided a pair of Madeira Beach Commission seats Tuesday night.
Incumbent Terry Lister faced challenger Deby Weinstein for District 1. At about 9 p.m., Weinstein was leading by four votes, 599 to 595, of 1,194 cast.
Incumbent Nancy Hodges defeated Eric Breslin in District 2 with 55 percent.
Pinellas Park
Mayor Sandra Lee Bradbury warded off challenger Donna Saxer with 56 percent of the vote.
Redington Beach
In the three-person race for two Redington Beach Commission seats, incumbents David Joseph Will and Tom Dorgan defeated challenger Laura Barnett. Will received 250 votes; Dorgan picked up 249. Barnett took only 100 votes.
Safety Harbor
Three Safety Harbor Commission seats were up for grabs. Nancy Besore defeated Scott Long for Seat 1, 51 two 49 percent.
Spence Bell faced incumbent Cliff Merz for Seat 2. Merz easily won another term with 73 percent. Incumbent Andy Zodrow also faced Damon Lister for Seat 3. The incumbent one this race too, with Zodrow taking 55 percent compared to 45 percent for Lister.
South Pasadena
Four candidates competed for two seats on the South Pasadena Commission, which included incumbents Lari Johnson and Gail Neidinger. Challengers were Dan Calabria and Arthur Penny. Neidinger took 35 percent; Penny, 30 percent; Johnson, 23 percent and Calabria, 11 percent.
Treasure Island
Larry Lunn, who represents Treasure Island District 2, will replace Mayor Robert Minning, who has served in City Hall since 2009. Lunn took nearly 55 percent against Melinda "Mel" Lenehan with 45 percent.
For the District 2 seat, Tyler Payne took nearly 58 percent against Jim Buchyn, who picked up 42 percent. Incumbent District 4 Commissioner Ken Keys lost to challenger Heidi Horak, who received 70 percent of the vote. Keys took only 30 percent.