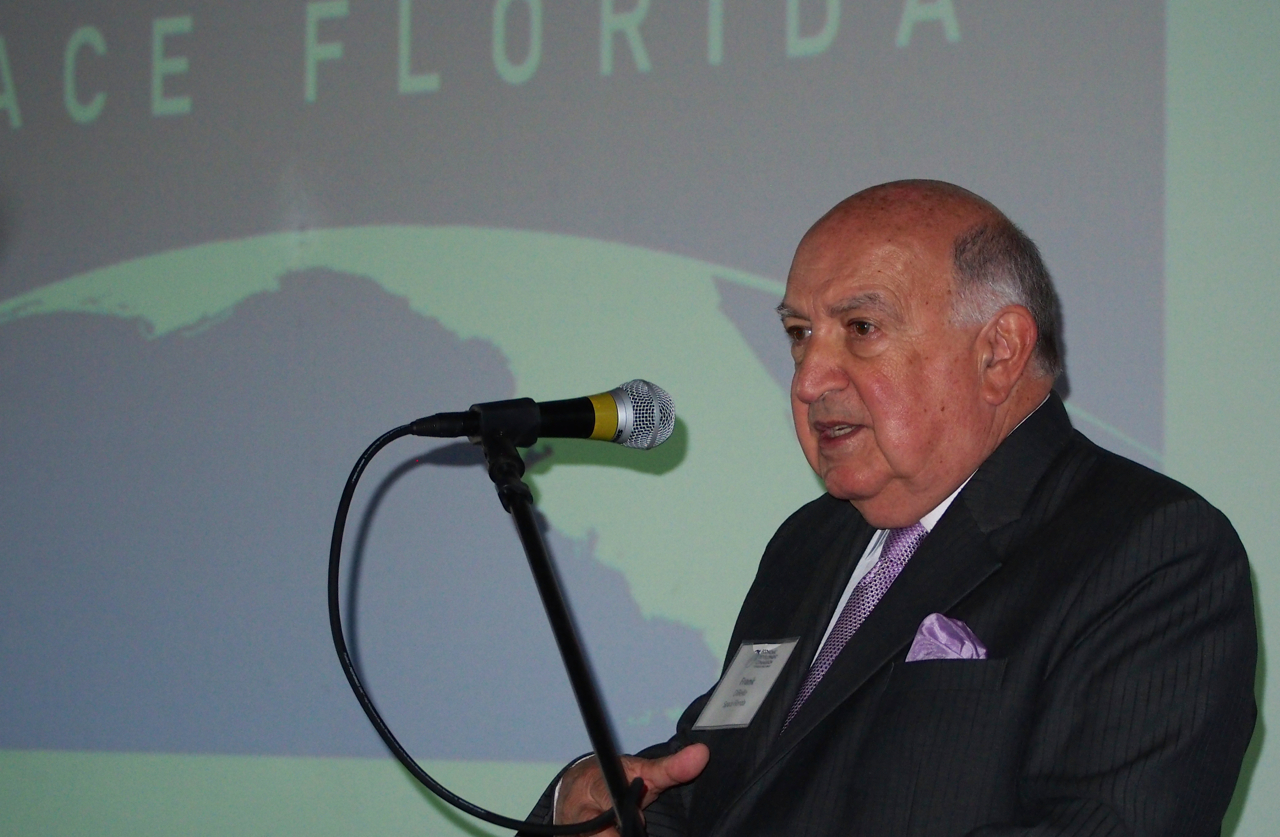 The market for private space launches is heading toward 800 to 1,000 launches a year of satellites and other space hardware; the Florida Spaceport at Cape Canaveral needs to be positioned to host as much of that business as possible, Space Florida President Frank DiBello told his board Wednesday.
"We're not going to be able to capture all of that [business] at Florida Spaceport but we sure are going to try," DiBello said.
His prediction came in his quarterly briefing of the Space Florida board that controls Florida's investments into the state-chartered corporation that runs private spaceport facilities at and around Kennedy Space Center and Cape Canaveral Air Force Station and promotes the space industry in Florida.
For now, that Cape Canaveral business is limited to launches by SpaceX and the United Launch Alliance and rare launches by other companies such as Orbital ATK at Kennedy and Cape Canaveral AFS. But Space Florida also controls a couple of mostly-dormant launchpads, and on Wednesday authorized improvements to one of those to accommodate small- to medium-sized private rockets, as well as the beginnings of an aviation fuel farm at the former Space Shuttle Landing Strip at Kennedy, now operated by Space Florida as a private airport.
The board approved $500,000 for improvements to Launch Complex 46, a former Air Force rocket launchpad at Cape Canaveral AFS that Space Florida has controlled since the late 1990s. It hosted a Minotaur IV rocket launch last year by Orbital ATK, but still needs more infrastructure for broader use.
"It's attractive to a whole variety of midsize rocket users, and small launchers as well," DiBello said of the launchpad. "Putting this additional capability in place gives us the ability to increase the attractiveness of the pad but also to attract additional Minotaur and other launches."
Already other spaceports are active or being developed in California, Virginia, Texas, Alabama and Georgia, as well as in Jacksonville, not to mention worldwide competition.
DiBello said Cape Canaveral hosted 23 launches last year, is on track to host about 30 this year, and soon could be hosting perhaps 100 launches a year.
The future market for space launches is rapidly expanding, DiBello said, because of communications technology plans for the next decade or so that would fill the lower-Earth orbit around the globe with infrastructures of thousands of satellites, providing private communications networks covering the entire global surface.
DiBello forecast that industry is likely to require 800 to 1,000 launches worldwide a year by the end of the next decade and he wants the Florida Spaceport at Cape Canaveral to be positioned for that demand.
Not all of the 800-1,000 launches a year DiBello cited will be rockets blasting off from the ground. Several companies, notably Sierra Nevada and Vulcan Space, are developing missiles launching from aircraft, or even space planes, leading to prospects for the former Space Shuttle Landing Strip and airport-based spaceports such as one under development in Jacksonville.
Cecil Spaceport facilities in Jacksonville are being prepared as a second Florida spaceport. It has received a federal license to host horizontal launches for the next generation of space planes and plane-launched rockets.
"The commercial space marketplace, especially those that want to fly horizontally to get up to altitude … that's going to advance very rapidly once they figure out the mechanics. It's not been easy to break into the space tourism marketplace," DiBello said. "We're seeing real progress in this time frame. The capabilities that we're bringing into play both at the former Shuttle Landing Facility as well as at the Cecil are timely for the marketplace and put Florida in good stead."