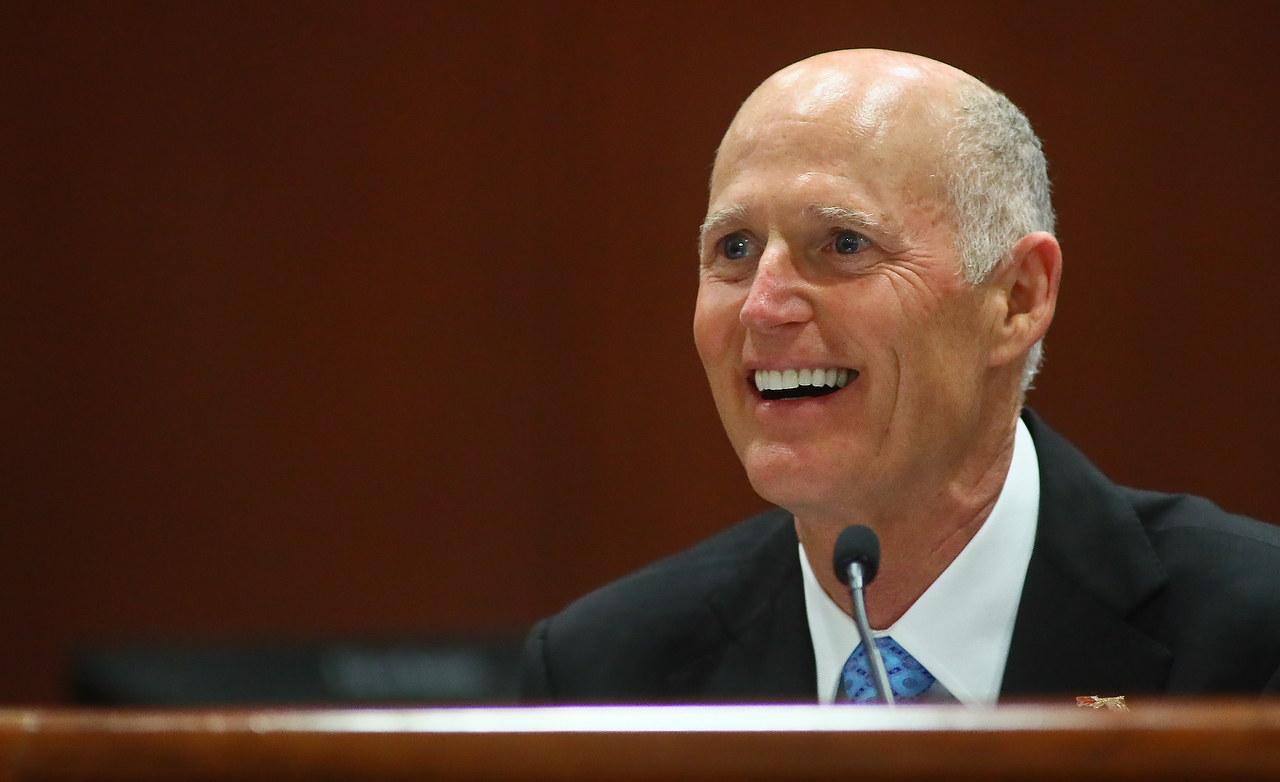 Florida Gov. Rick Scott has picked Florida to win the NCAA March Madness college basketball tournament by beating Florida State in the championship, after the Seminoles oust the Miami Hurricanes in the Final Four.
Let the #MarchMadness begin! I've selected all three Florida teams competing to make it to the Final Four. I want to congratulate @FSUHoops, @CanesHoops and @GatorsMBK for making it to the dance. May the best team win! pic.twitter.com/Y472s0gHIi

— Rick Scott (@SenRickScott) March 15, 2018
For the most part, the governor selected favorites in almost every game. That included Florida and Miami in the first round. After that, Florida, Florida State and Miami then win upsets in each round to reach the Final Four, with Florida State defeating top-seed Xavier in the second round; Miami beating top-seed Virginia in the Elite Eight round; and Florida defeating top-seed Villanova in the Elite Eight. Scott's fourth Final Four team is Duke, which he has upsetting top-seed Kansas in the Elite Eight before losing to the Gators.
Florida, the sixth seed in the East Bracket, is 20-12. Florida State, the ninth seed in the West Bracket, is 20-11. Miami, the sixth seed in the South Bracket, is 22-9.