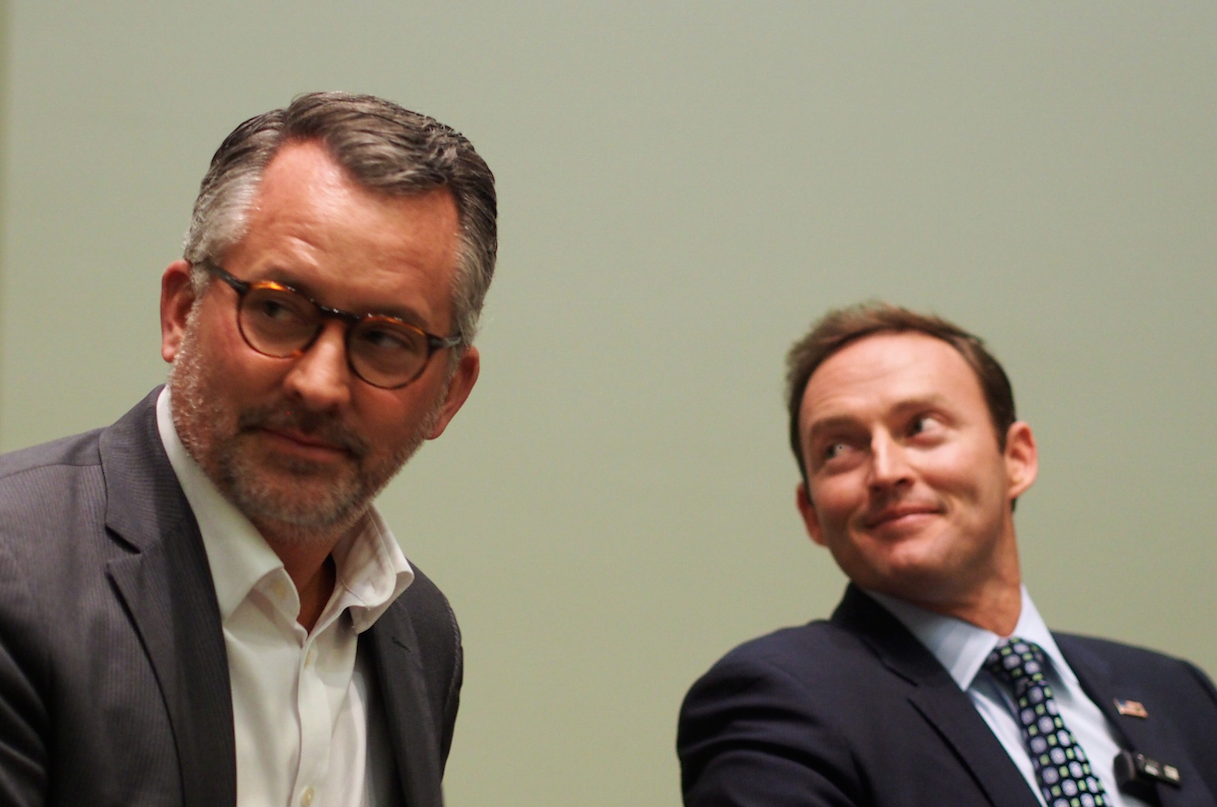 Jolly & Murphy are taking their "Why Gridlock Rules Washington" show national, with upcoming gigs booked at Harvard University and in Washington, D.C., and Chicago.
The duo, made up of Republican former U.S. Rep. David Jolly of Belleair Bluffs and Democratic former U.S. Rep. Patrick Murphy of Jupiter, has been touring Florida universities and town halls for a few months now, offering biting looks at how hyper-partisan politics from both of their parties have gotten in the way of governing, and their hopeful views for why and how that should be overcome.
Next Thursday the duo will be appearing at Harvard University in Massachusetts, hosted by the John F. Kennedy Jr. Forum at the Harvard Institute of Politics.
In April they've got appearances set at Tufts University in Massachusetts and Florida House on Capitol Hill in D.C. In May they'll be at the University of Chicago, in an event moderated by David Axelrod, chief strategist for Barack Obama's presidential campaigns.
They've also got several more appearances set in Florida in coming weeks, and more national gigs being discussed.
Murphy is the one with the mischievous heart-throb looks and the romantic optimism. Jolly is the one with the rugged bad-boy looks and the rebellious reputation. When it comes to singing hyper-partisan politics blues, or political kumbaya love songs, they harmonize.
"Despite the frustrations with Washington, we believe there are solutions to the gridlock and are excited to pull back the curtain for more people across the country to get involved in our democracy!" Murphy stated in a news release. "We're grateful for anyone willing to have an open dialogue about fixing D.C. and honored that these schools and groups have opened their doors to us."
"The response to our town halls has been overwhelming and I think that speaks to the desire by people to see Republicans and Democrats work together, not against each other, to solve our biggest issues," Jolly added.