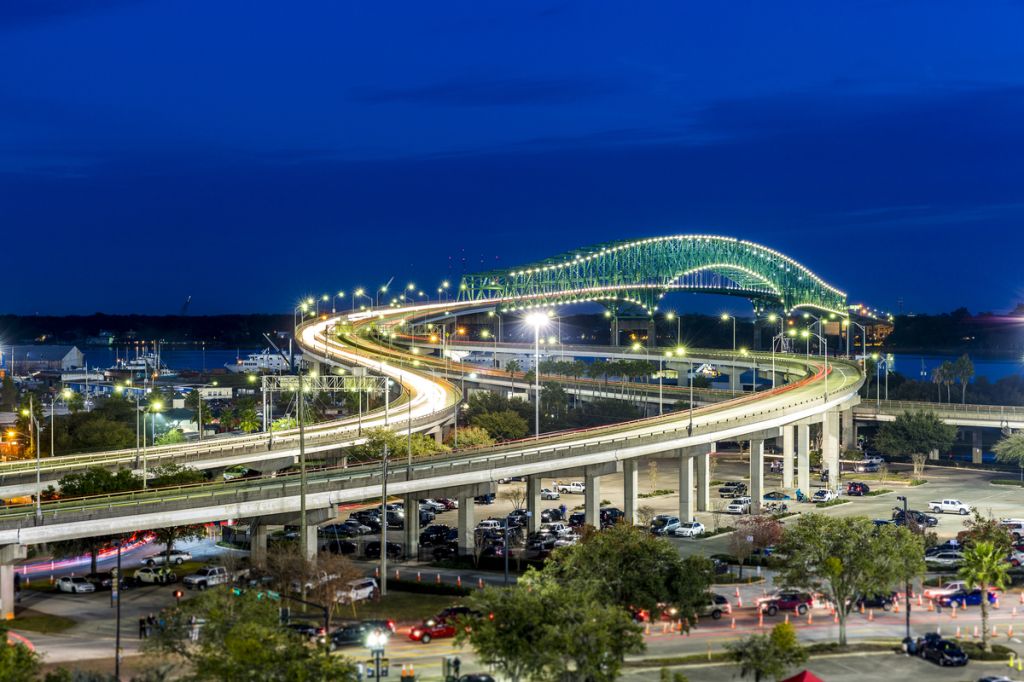 $12.5 million for Jacksonville's Talleyrand Connector, an ambitious reconfiguration of Hart Bridge offramps that would route traffic on surface streets by the stadium and toward the port, escaped Gov. Rick Scott's veto pen Friday.
The money is 1/4 of the $50 million Jacksonville anticipates needing for the total project.
Jacksonville is pursuing $25 million in infrastructure money via the Department of Transportation's Infrastructure for Rebuilding America program for the project; to that end, Jacksonville Mayor Lenny Curry made another trip to D.C. this week to lobby members of the Donald Trump administration.
If the federal money comes through, Jacksonville will have $37.5 million of outside money for the Talleyrand Connector project, a strong illustration of how Curry leverages relationships throughout government for his administration's priorities.
The project has been sold for a variety of benefits. Initially pitched to the Duval Delegation in 2016 as a way of activating the property by the sports complex, a burgeoning entertainment district, further studies in 2017 found benefits in terms of routing traffic to and from the port.
Curry credited legislators from outside of Duval County with helping to make the push in an interview earlier this month.
Curry has pitched other benefits also, including public safety and removing outmoded and ugly offramps that the mayor has called a "relic" of bygone design needs.
Other regional priorities, including $25 million for the St. Johns River and Keystone Lakes, $631,000 for 1,924 crosswalk countdown clocks in Jacksonville, and $200,000 for the "Emerald Necklace" project that will revive Hogan's Creek, all survived the veto pen.
Some regional vetoes of note in the over $64 million of gubernatorial nixes:
The Flagler College Hotel Ponce de Leon disaster recovery saw $1.5 million vetoed because there was no public ROI for renovation of a private facility.
$50,000 for a feasibility study for elderly care for PACE Partners of Northeast Florida was vetoed precisely because it was for a study.
$1.5 million for widening of St. Johns County Road 244 was also cut.