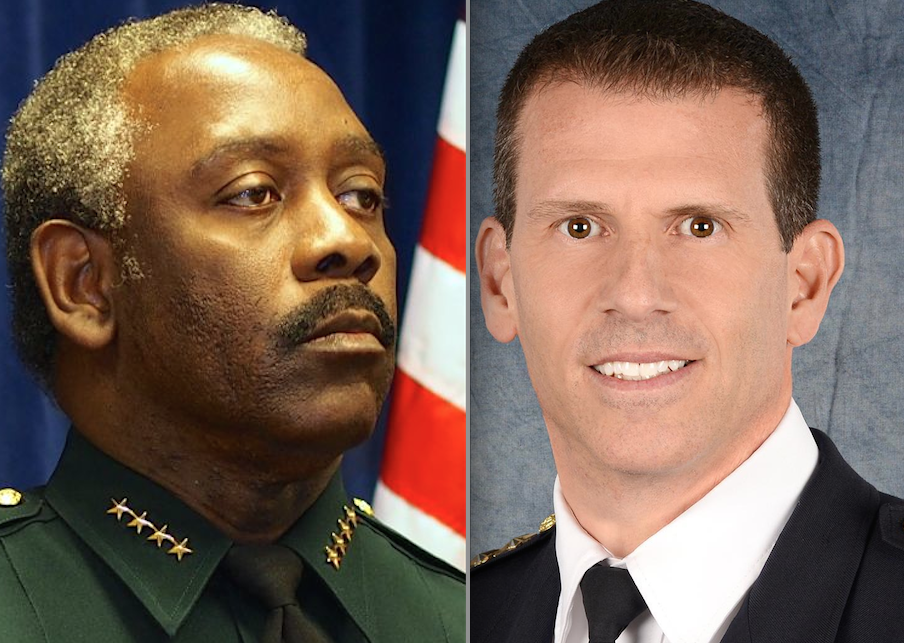 Orange County Sheriff Jerry Demings has endorsed Orlando Police Chief John Mina in the election to be his successor.
Citing Mina's accomplishments as chief of the Orlando Police Department and the trust he has built in the community, Demings, who is in his third term as sheriff, said he considers Mina is the best choice to succeed him.  Demings made the statements Thursday during a political forum hosted by the International Drive Chamber of Commerce, at which both he and Mina were featured speakers.
Mina faces retired Florida Highway Patrol Chief Jose "Joe" Lopez. The election is expected to be called for November because Demings is running for Orange County mayor and will have to resign, affective at the end of the year, in order to qualify for the ballot.
Mina and Demings have known each other for 27 years, and worked together at the Orlando Police Department, where Demings served as Chief from 1998 through 2002. Since Mina became Orlando police chief four years ago, the two have worked together on a number of joint initiatives.
"I'm honored and grateful to receive Sheriff Demings' endorsement," Mina stated in a news release issued by his campaign. "We have built an extraordinary partnership as Chief and Sheriff, working together to keep the residents of Orange County safe. I look forward to continued collaboration in the future."