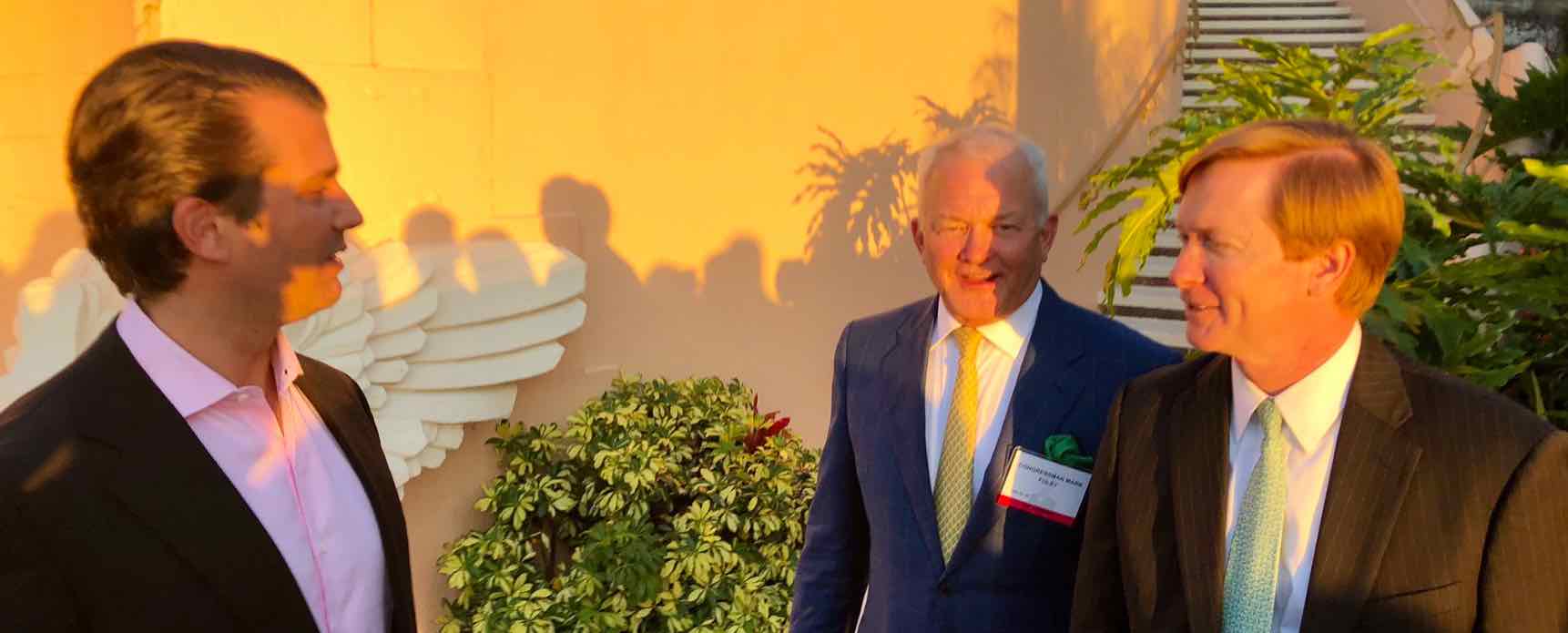 Mark Foley is my friend. Let me be very clear about that.
I knew him while he served in Congress. And I stayed in touch with him after he resigned after it was revealed that he sent sexually suggestive emails and instant messages to high school boys in the page program for years.
And while many people — understandably — have shunned/shun Foley, I am not one of those people. I believe in the power of redemption. Hell, I am the embodiment of why you give people not just a second chance, but a third and fourth one.
On Friday night, Foley was photographed accompanying Republican gubernatorial candidate Adam Putnam to a GOP event at Mar-a-Lago.
Thanks to @DonaldJTrumpJr for hosting us at Mar-a-Lago in Palm Beach. pic.twitter.com/TihChUcfpl

— Adam Putnam (@adamputnam) March 16, 2018
The photo of Foley and Putnam together not only drew the notice of Florida politicos with apparently nothing else to do on a Friday night, but also the national media, including CNN's Jake Tapper.
Quickly, the photo became fodder in Florida's 2018 gubernatorial campaign, with U.S. Rep. Ron DeSantis' campaign manager, Brad Herold, making hay of the shot, albeit more so for the irony of Putnam also being photographed with Donald Trump, Jr.
The Florida Democratic Party was less forgiving.
"It's despicable that Adam Putnam is so desperate to sell out to Donald Trump that he would hang out with a sexual predator accused of harassing children," said FDP spokesperson Kevin Donohoe.
For right now, let's put aside the issue of Foley's history, Putnam's friendship with him, and the vulnerability Putnam has because of his connection to disgraced former House Speaker Dennis Hastert. I know, I know … it's difficult to look past that, but let's do it just for the moment.
The question being asked this Saturday morning is who at Putnam campaign HQ thought it was a good idea in the first place to post the picture of Foley and Putnam?
"It's like their social media people are trying to get fired," remarked one top-level political strategist not affiliated with any of the GOP campaigns.
"Single greatest piece of political malpractice I've ever seen," observed a Republican supporting DeSantis.
To call it the greatest piece of political malpractice is probably a stretch, but the point remains: why did the campaign post a picture of the candidate with a politician who was forced to resign from Congress because of a predatory sex scandal?
It would have been bad enough if some third-party actor, like another guest at Mar-a-Lago, had posted the picture of Foley and Putnam. But this is an unforced error.
What's really troubling for the Putnam campaign is it's the second major unforced error committed by Putnam JUST THIS WEEK.
On Tuesday, Putnam spoke with Fox 13's Craig Patrick, in what was rightly described as a "cringeworthy interview," repeatedly dodged Patrick's questions and refused to walk back his "NRA sellout" comments. He also announced that he would not have signed the new gun bill being challenged in court by the NRA.
That interview may endear him with Republican primary voters, but Putnam can also count on footage from it being used against him in October and November when he is trying to win the votes of swing voters.
But that's six months away. Right now, Putnam needs to fire the social media wizard who posted that pic of him with one of Florida's most infamous politicians.