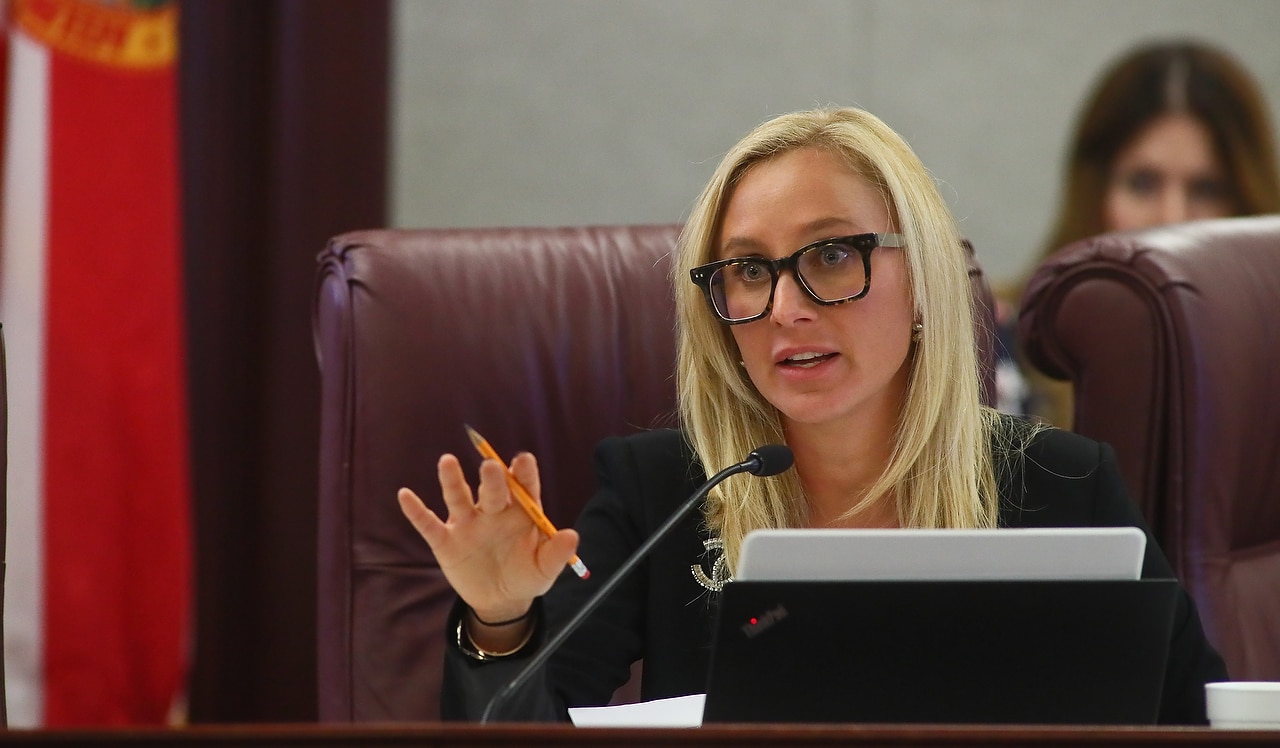 The 17th Judicial Circuit Court last week approved a permanent restraining order to keep Derek Logue away from Democratic state Sen. Lauren Book, according to documents obtained by Florida Politics.
According to the petition filed by Book's attorneys, Logue has targeted Book since at least 2009 through obscene YouTube videos and a website dedicated to "exposing" her and her father, lobbyist Ron Book.
Logue, a convicted sex offender, used often obscene language and blasted Book in those videos for playing the "victim card" to advocate for Lauren's Kids, her charity focused on stopping child sexual abuse. Book started the charity due to her experience with sexual abuse as a child.
In 2016, Logue posted a photo of Book's home along with her address on his website, leading to local law enforcement monitoring Book's home around the clock.
The online taunts escalated to stalking in 2015.
At a "Walk in My Shoes" event in Tallahassee three years ago, several law enforcement agencies were brought on hand to ensure the safety of Book and other walkers when Logue showed up to protest.
In April 2017, Logue traveled to the Tribeca Film Festival in New York to heckle Book during a question and answer session following a screening of "Untouchable," which details Ron Book's role in passing tougher sex offender laws and the impact those laws have had on the offenders who live under them.
The petition reads "because of the anger and hostility targeted at Ms. Book during the session by Mr. Logue, she had to be quickly escorted off stage by security for her safety."
A few months after his Tribeca outburst, Logue posted a video on Twitter entitled "You are a C**t" that included lyrics saying he would "f**k up [Book's] face."
Obscene tweets directed at Lauren and Ron Book were still being posted by Logue as recently as March 15.
That video was deemed a credible threat to Book's safety by the FBI and other law enforcement agencies.
Logue claims his lyrics, his website and in-person protests are within his First Amendment rights, though Book's attorneys vehemently disagree.
"To even flirt with the notion that Mr. Logue's words directed at Lauren Book are anything less than profane insults or 'fighting words' would be nonsensical," the argument reads. "Mr. Logue's mission, which he continuously reemphasizes over several social media platforms … has been to target Senator Book because of her political views and her attempt to pass more legislature relating to violent sexual offenders, such as Mr. Logue."
The court approved the restraining order, which requires Logue to stay at least 500 feet away from Book's house and car, 1,000 feet from her person, and prohibits him from contacting her directly or indirectly in any way.
A violation of the restraining order would be a first-degree misdemeanor, punishable by up to 1 year in jail and up to a $1,000 fine.
A copy of the judgement is below:
Final Judgment of Injunction for Protection against Lauren Book's stalker by Peter Schorsch on Scribd