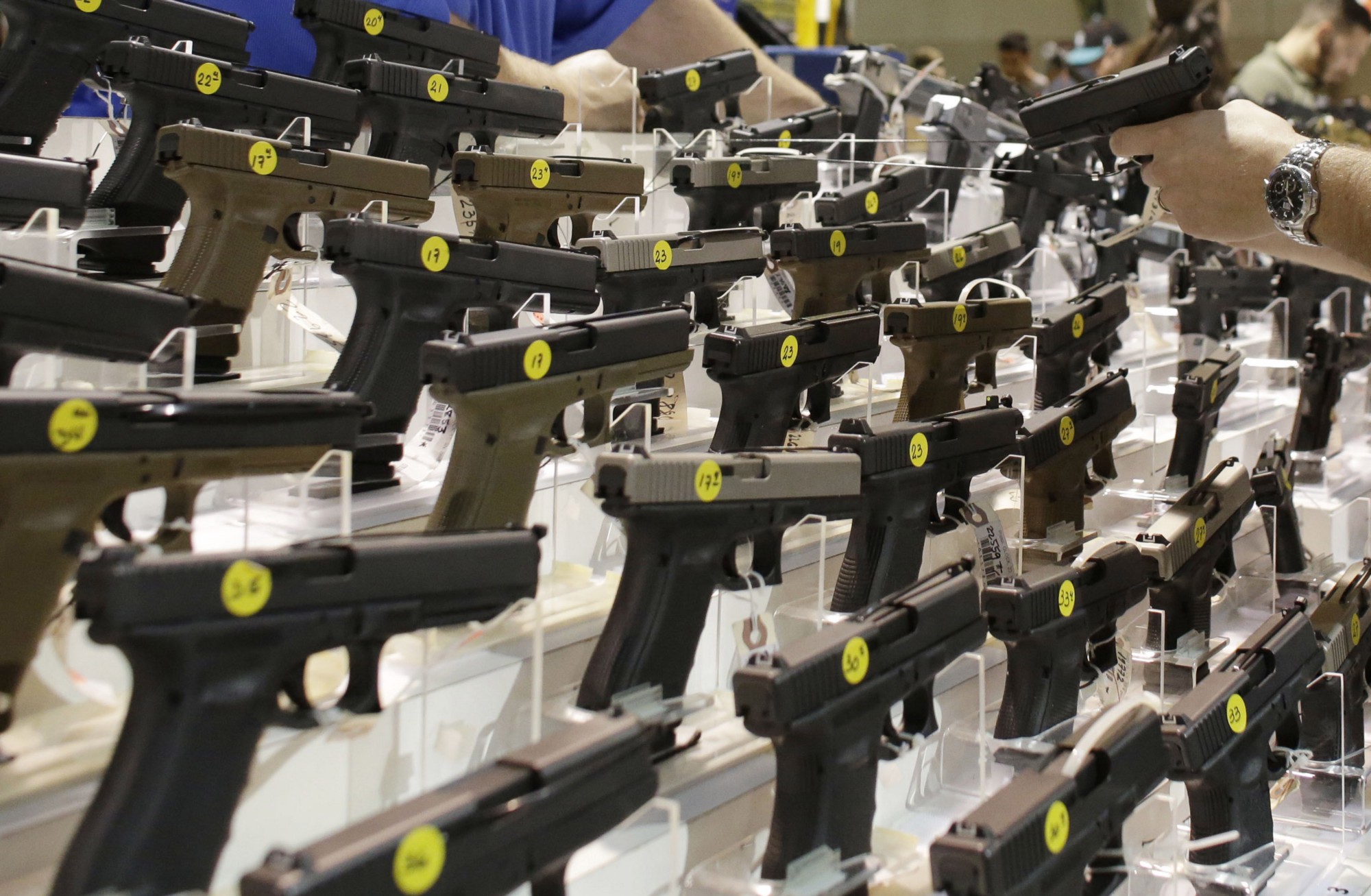 On Monday morning, Democratic state Rep. Jared Moskowitz and U.S. Rep. Ted Deutch (both representing Parkland) charged that Republican gubernatorial candidates Adam Putnam and Ron DeSantis are in fact representing the NRA in their opposition to gun control.
Putnam famously described himself as an "NRA sellout" and broke with Gov. Rick Scott on the "Marjory Stoneman Douglas School Safety Act." DeSantis shares Putnam's position, saying the requirement to be at least 21 to buy a gun imposes a "blanket ban" on certain adults.
The major news from the call: Moskowitz slamming Putnam, and Putnam's team responding to what it framed as untruths.
Moskowitz said Putnam was the only one in the cabinet who had not visited Marjory Stoneman Douglas High School and "hid in his office," "was an empty suit … missing in action" as people from Parkland attempted to lobby Tallahassee.
Notable: Putnam's schedule for Feb. 20, provided by his office, contradicts this read. Putnam visited the school on the morning of Feb. 20 and met with students in the afternoon.
Putnam's spokesperson Amanda Bevis went on the record to slam what she framed as misrepresentations.
"It's no surprise the Democrats are selling a story full of untruths. If they did their research, they would know that Adam Putnam has in fact visited the school, has met with the students and mourned with them for their loss, and has met with law enforcement officials and the Governor to discuss what we as a state can do to prevent further tragedies like the massacre that took the lives of so many innocent Floridians," Bevis said.
"It's the Democrats who are politicizing this tragedy – using falsehoods to further their own agenda of limiting our Second Amendment rights. The monster in Parkland, who was a red flag that should have never gotten his hands on a gun, cannot and should not be compared to law-abiding citizens who seek to defend themselves and their families," Bevis added.
Beyond that significant divergence, the call went as could be expected.
Moskowitz offered again to debate DeSantis on the bill and gun issues, then extended the offer to Putnam in response to a reporter's question.
"Would he have signed the bill? Does he disagree with Gov. Scott? He should answer the question," Moskowitz said.
Deutch said that both Putnam and DeSantis "have chosen their A rating from the NRA over their concern for public safety, the lives of kids, Parkland, and the state of Florida," which makes them "unfit" to be governor.
Deutch singled out DeSantis as having "consistently stood on the side of the gun corporations," having opposed universal background checks and "having voted at least 10 times" against the terrorist gun loophole.
"He said he would be opposed to a ban on high-capacity magazines, an assault weapons ban," Deutch added, describing an "utter disregard" to the concerns of gun reformers.
"He still won't even say whether he would have signed the bill," Deutch said, "but does call it constitutionally vulnerable."
Deutch said Putnam was "just as bad," noting that Putnam contends that the "new gun law strips the Second Amendment rights of American citizens."
"The people of Florida are fed up with the bowing down to the gun lobby," Deutch said, repeating the "NRA sellout" quote.
"Neither Putnam or DeSantis should be proud of selling out to the NRA," Deutch said.
The Democrats expect this issue to drive the vote in 2018.