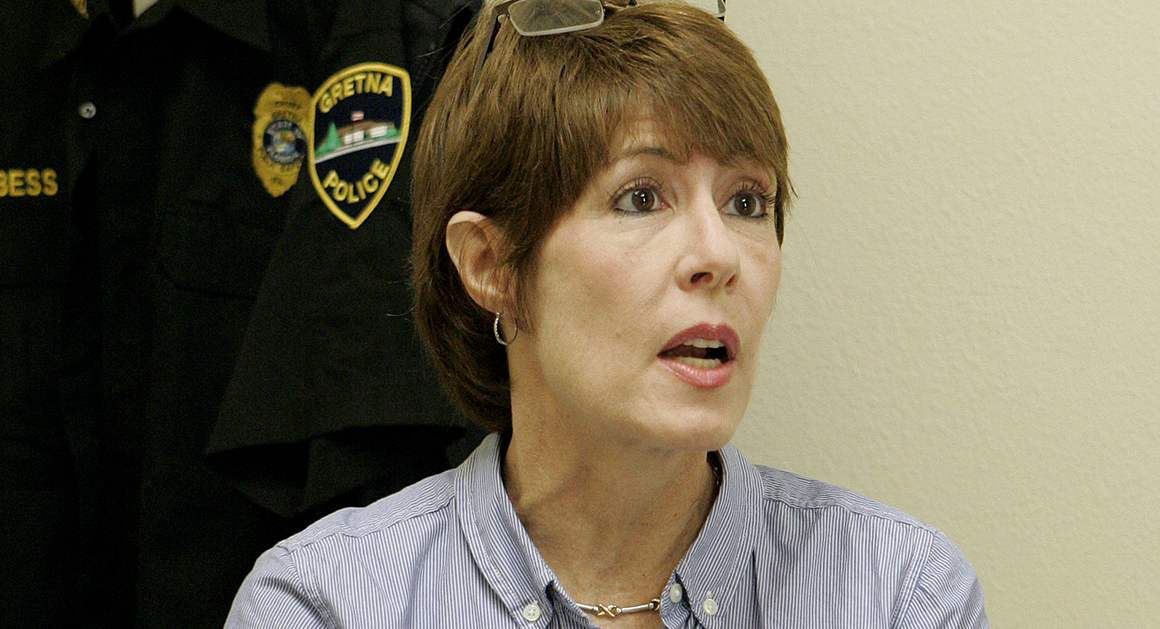 Democratic gubernatorial candidate Gwen Graham announced Tuesday that if she's elected Governor she would support local governments such as Weston and Coral Gables that seek to defy the state's 2011 law forbidding local gun ordinances.
Such a position could put Graham at odds with the Florida Legislature and also potentially with the Attorney General over who takes which sides, should legal battles begin over local gun ordinances. In 2011, Florida passed a law, signed by Gov. Rick Scott, that preempts all local gun laws to the state, and sets stiff penalties, including personal fines, legal liability and threats of removals from office for local officials who seek, retain or vote for local gun laws.
Graham on Tuesday pledged legal resources as Governor to support local governments challenging the state's firearm preemption law.
"Following the tragedy at Stoneman Douglas, cities and counties across the state want to act where the Legislature and Rick Scott have failed — but Tallahassee politicians have trampled on home rule in an outrageous attempt to block local governments from banning weapons of war from our streets and protecting their citizens from gun violence," Graham said in a news release. "As Governor, I will work with cities and counties to restore local control and their ability to protect their communities by directing my Office of General Counsel to assist local governments challenging the state's preemption law."
It was unclear how that would manifest itself, and whether it would put her in legal battles with the Attorney General. Certainly, the Governor would be in position to refuse to remove local politicians from office, as the law would demand.
Graham, the former congresswoman from Tallahassee, faces Tallahassee Mayor Andrew Gillum, former Miami Beach Mayor Philip Levine and Winter Park businessman Chris King in seeking the Aug. 28 Democratic gubernatorial nomination. Leading Republican candidates Florida Agriculture Commissioner Adam Putnam and U.S. Rep. Ron DeSantis are both staunch opponents of gun restrictions at local or state levels.
To date, the statute has been upheld by Florida courts, preventing municipalities from enforcing gun regulations. But Gillum has stood up with Tallahassee to keep its law on the books, a point he has used to argue that he is the one Democratic gubernatorial candidate who has actually fought for tighter gun control and won. However, the Tallahassee law is not being enforced.
Gillum's campaign responded to her declaration Tuesday by accusing her of having an election year conversion on guns while Gillum has consistently fought for gun laws for many years.
"I'm glad the Congresswoman's election year conversion on guns includes backing Mayor Gillum's fight with the gun lobby. It would have been nice for her to support his fight when she was a sitting Member of Congress. Democrats can't trust her on this issue, while the Mayor's consistently fought for gun safety," Geoff Burgan, Gillum's communications director, said in a statement issued Tuesday.
Following the mass shootings at Pulse in 2016 and Marjory Stoneman Douglas High School in Parkland in February, some city officials are talking about defying the state, seeking to re-establish local gun ordinances.
Coral Gables Mayor Raúl Valdés-Fauli proposed a city-wide ban on assault weapons last month, and Weston Mayor Daniel Stermer is urging cities and counties across Florida to join a coordinated effort challenging the state's preemption law.
"The NRA spent $300,000 to try to defeat me a few years ago – they lost," Graham stated in the news release, referring to her 2014 election over incumbent U.S. Rep. Steve Southerland in Florida's 2nd Congressional District. "They've also spent untold millions buying off Tallahassee politicians and trying to destroy local control. When I'm governor, they will lose again. If Tallahassee politicians fail to pass common sense gun safety, I'll make sure local governments can step in and do the job the NRA sellouts in Tallahassee refuse to."
In addition to defending home rule, Graham has also released a full gun safety plan that includes banning the sale of military-style assault weapons, implementing universal background checks, and investing more in mental health to prevent future tragedies.