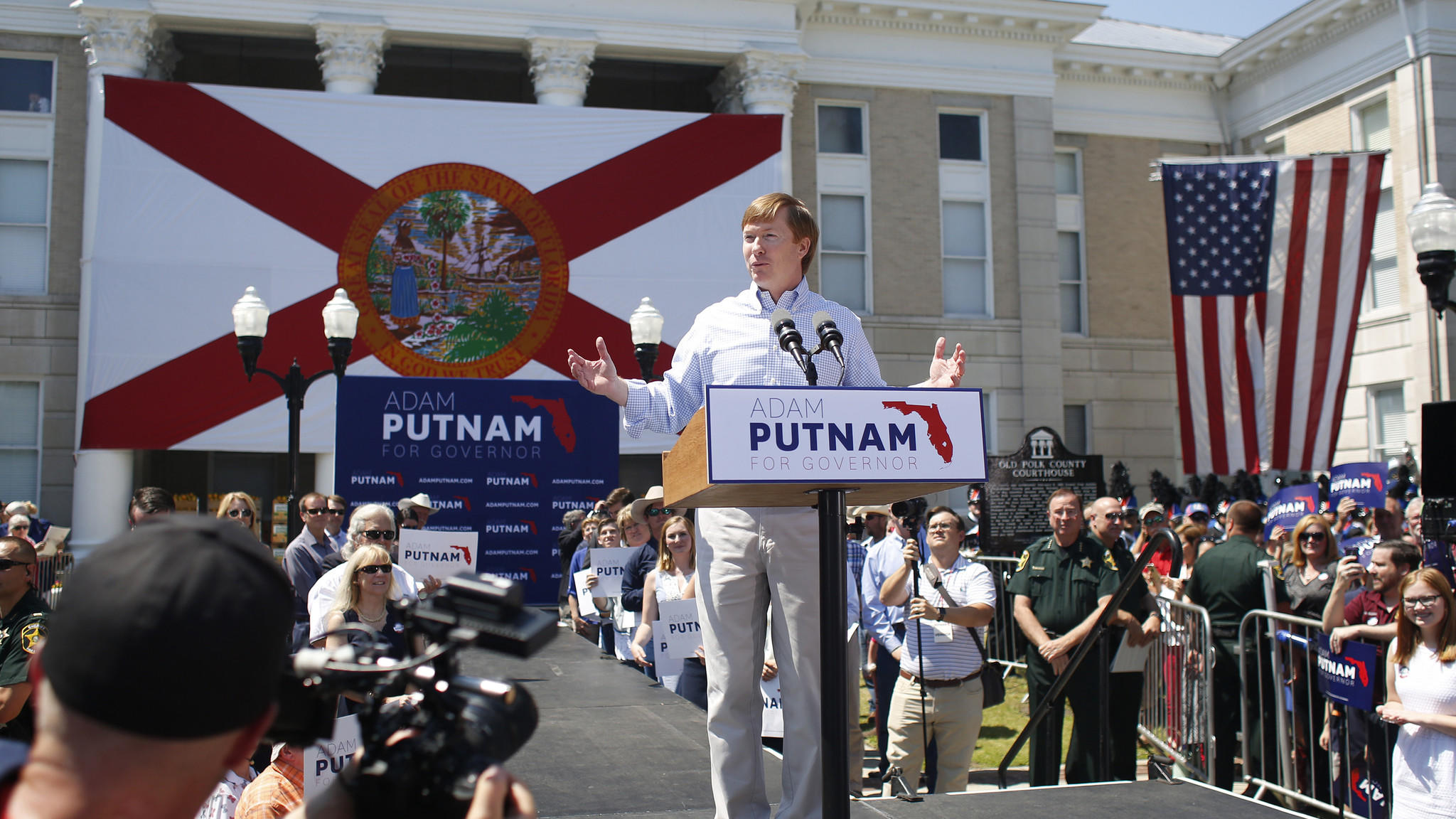 Some of the state's leading Republicans are finding their new dance steps a little tricky to master.
Many of them, including outgoing House Speaker Richard Corcoran and Agriculture Commissioner Adam Putnam, have long pledged support for the National Rifle Association and, by association, its no-compromise stance on the Second Amendment.
But Corcoran drew the wrath this week of NRA uber lobbyist Marion Hammer for his role in passing recent gun restrictions.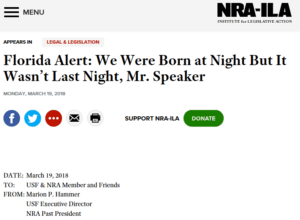 Now, Putnam kind of tap-danced his way around the question of whether he would try to repeal that law if he is elected governor.
Putnam has been considered by many the GOP front-runner in the governor's race, although unabashed NRA supporter Ron Desantis has pulled ahead in some recent polls.
Gun control will be one of the main issues in the upcoming election for both the governor's mansion and the U.S. Senate race between incumbent Bill Nelson and likely challenger Gov. Rick Scott.
Scott also drew the NRA's wrath by signing the gun control measure but doesn't appear to have a serious challenger for his party's nomination.
Leading Democratic candidates all are pushing for even tighter regulations on gun sales in Florida, which is no surprise. They don't court the NRA's support anyway, and after the slaughter at Marjory Stoneman Douglas High School public opinion is shifting toward stronger laws.
Putnam has called himself a "proud NRA sellout" and opposed the restrictions pushed by Corcoran and signed by Scott. He said as governor, he would not have signed the bill.
But as A.G. Gancarski reported for Florida Politics, Putnam dodged the question when asked if he would work to repeal the law if he is elected.
"We're going to enforce the law. I mean, that's what governors do. You enforce the laws that are on the books," Putnam said before ending the interview.
Hmmm.
Well, yeah, that's true. Governors are supposed to enforce the law. But that wasn't the question, was it?
Sure, it would be popular with the NRA and hard-line primary voters for Putnam to say that law has to go, but he has higher ambitions than winning the nomination.
So, it's a big political risk to say "You're gol-darned tootin' I'll work to repeal that law" because those who favor stringent restrictions would feed him that for breakfast, lunch, bunch, dinner and late-night snacks – kind of like they've done with his NRA sellout line.
For what it's worth, Putnam stopped using the "sellout" label following the Parkland murders.
But Corcoran is doing his version of the Tallahassee two-step as well.
After being slammed by Hammer this week for what she called his "betrayal," Corcoran sent a letter to the Constitutional Revision Commission saying he had "grave concerns" about a proposal under consideration to let voters decide whether to ban the sale of assault-style weapons.
Apparently, a majority of CRC members agreed. The proposal was rejected.
Was Corcoran's olive branch enough to get back in the NRA's good graces?
Apparently not yet.
After saying plenty earlier this week, Hammer hasn't spoken publicly about this.
For now, all we have to go on is that she feels he betrayed the NRA.
Groveling may eventually be involved.
Marion doesn't dance.