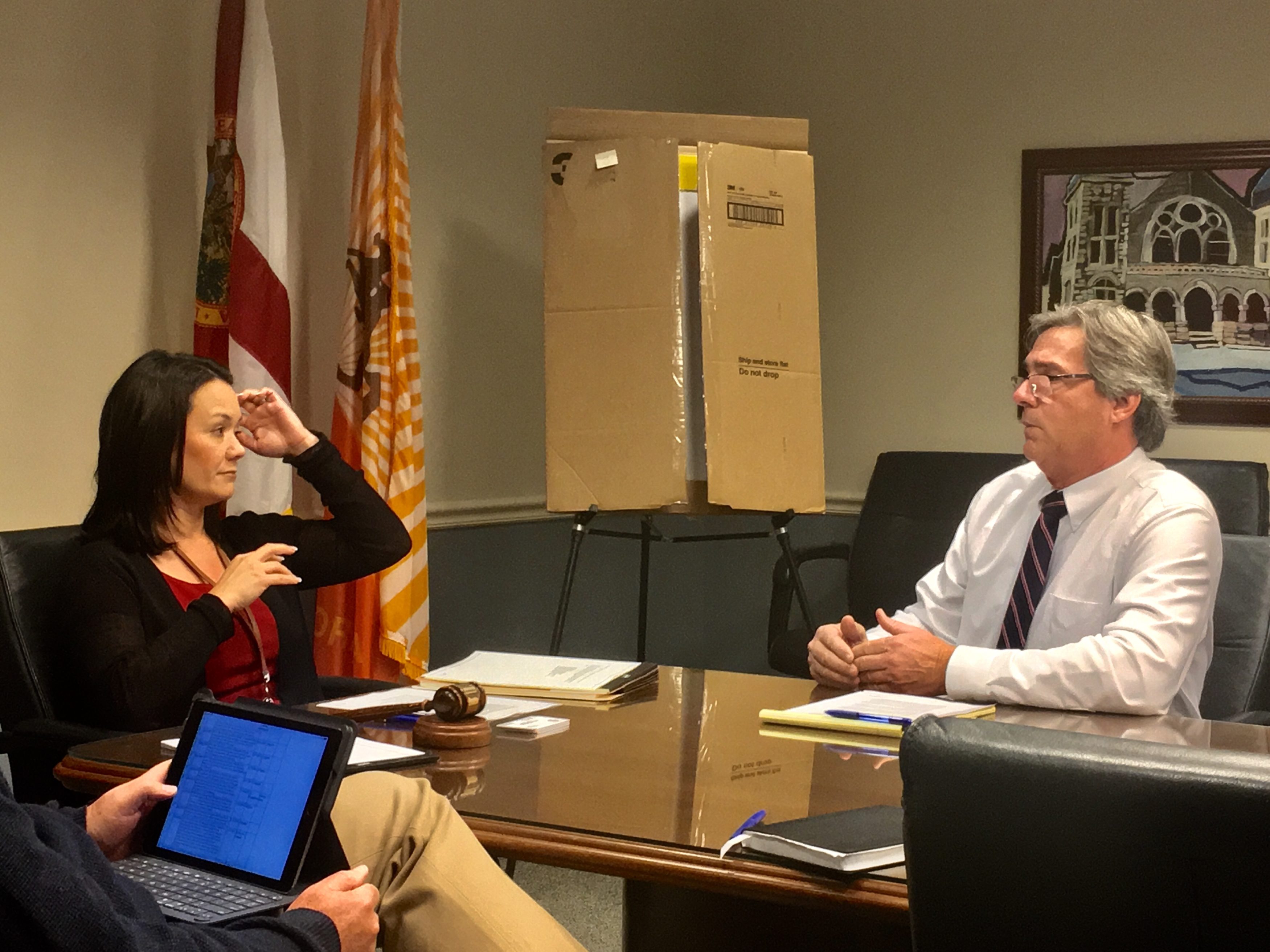 Jacksonville City Council President Anna Brosche got her task force to look at transparency in local government.
The bill (2018-133) passed Tuesday's Council agenda after having passed the Rules Committee unanimously last week, though the vote didn't reflect issues between one committee member and a controversial nominee.
"The Task Force on Open Government" will "undertake an in-depth review of Jacksonville's legislative process and the methods by which the public accesses government" and "make recommendations for how the City of Jacksonville can be more open and accessible to the public."
Brosche originally wanted one-cycle approval of the concept, so the task force would have more time to operate, but relented after Mayor Lenny Curry's office raised concerns that emergency legislation contravened the goal of "open and accessible government."
The exploration of "transparency" comes after the Curry administration has pushed through various reforms, most recently the formation of the "Kids Hope Alliance," which reconfigured children's programs, and the controversial exploration of a sale of Jacksonville's local utility company JEA.
"This task force on a transparent and open government is an essential element of a free and open society," Brosche said, citing statistics that said a lack of openness led to an uninformed public.
Brosche described the opaqueness of the legislative process at some length.
There was a floor amendment that removed a potentially controversial member Tuesday night.
Brosche met with Councilman Al Ferraro to discuss the task force on open government; Councilman Ferraro had qualms about "the way [the task force] was going about … how it was you were picking people."
Ferraro was "concerned" about potential task force member Maria Mark, citing that she had "problems" that led to her withdrawing from pursuing a spot on the ethics committee, including "voter intimidation" (when she harassed someone over a political sign while serving on the Atlantic Beach commission).
Brosche, mindful of only having a few months for task force meetings before her presidency ends, cut Mark loose from the proposal.
Task force co-chairs: Jacksonville lawyer Hank Coxe and Sherry Magill, CEO of a local nonprofit and a current critic of the Curry administration.