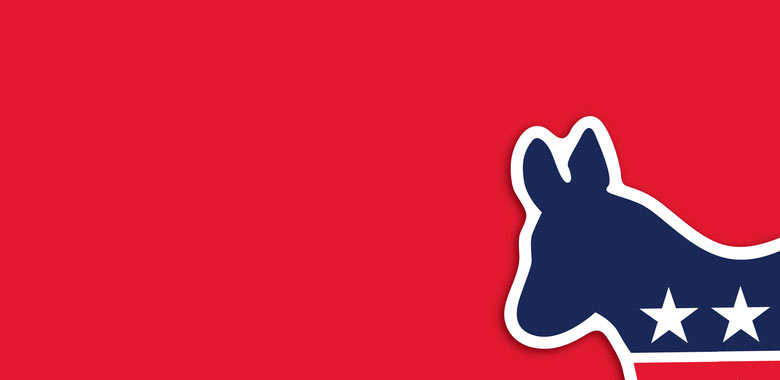 It's been nearly 25 years since a Democrat presided over the Florida Senate, but if the plans of party leaders and operatives come together, the president's gavel could be theirs as soon as November.
The Florida Democratic Party and the Florida Democratic Legislative Campaign Committee, the recently-established campaign arm of the Senate Democrats, are aggressively working to reshape the map of seats in play this election cycle.
According to multiple sources, including several Democratic state senators, as well as senior staff at the FDP and the FDLCC, the party is:
— Hoping to persuade former state Rep. Amanda Murphy to run for the open seat in Senate District 16, once held by Clearwater Republican Jack Latvala, who resigned in the wake of a sexual harassment scandal. Currently, former state Rep. Ed Hooper is running for the Pinellas-based district against a long-shot Democratic opponent.
— Actively encouraging outgoing state Rep. Janet Cruz to enter the race for SD 18, where she would go up against Republican incumbent Dana Young.
— Expecting trial lawyer Carrie Pilon to challenge incumbent Sen. Jeff Brandes in SD 24, a seat that's historically flipped back and forth between the parties.
— Investing a higher level of resources than first expected in the campaigns of Kayser Enneking and Bob Doyel, two first-time candidates challenging Republican incumbents Keith Perry and Kelli Stargel, respectively.
— Counting on Alex Penelas, the former mayor of Miami-Dade County, to step up and run for SD 36, where Republican Rene Garcia is term-limited. State Rep. Manny Diaz has already declared for the seat and, in fact, just raised more than $50,000 at his first fundraiser.
Currently, the Florida Senate has 23 Republicans and 15 Democrats, although Lori Berman's special election victory is a foregone conclusion, so it's really 23-16.
That means Republicans hold a seven-seat advantage heading into the 2018 cycle. If the Democrats protect all of their incumbents (currently none are engaged in particularly competitive re-elections) and win five of the seven targets listed above — an enormous, almost herculean task — Sen. Audrey Gibson of Jacksonville will serve as president of the Senate in 2018-20.
Of course, it's easy to draw targets on a map. Having candidates actually file for the seats and win their races are other matters altogether.
There's also the issue of money.
Florida Democrats have been traditionally hamstrung by a decided lack of financial resources, while their Republican counterparts in the Senate are flush with campaign cash, both in the Florida Republican Senatorial Campaign Committee's fund and in the individual accounts of several Senators.
Republicans have other advantages at their disposal. First of all, most are incumbents and can use the power of their offices to reach voters. And despite what some in the traditional media might have you believe, Florida's Republican lawmakers are actually held in good standing by most voters, with 52 percent of Floridians giving them the thumbs-up, according to a recent poll from the University of North Florida.
There's also the reality that most of the Republicans being targeted by the Democrats are off to big head-starts over their prospective Democratic challengers.
"We have excellent candidates who have strong support from their communities and have the resources and on-the-ground teams needed to win," said Senate President-designate Bill Galvano, who leads his party's campaign efforts. "The Democrats can focus on recruiting candidates. We are focusing on preparing our already-set slate of candidates for victory."
Young has banked away nearly a million dollars for her re-election. Brandes has a large, near-permanent campaign staff that really hasn't stopped working since he was first elected in 2010. Hooper has decades of experience representing Pinellas voters, whereas Murphy would be a new face to many SD 16 constituents. There isn't a weekend when Diaz isn't walking door-to-door in this district (Don't believe me? Just check his Twitter account).
Despite these and other disadvantages, the Democrats are taking the first steps of putting the pieces on the chessboard.
Murphy confirms that interest in her challenging Hooper is spiking. She said her phone was "blowing up" Tuesday as word of her prospective candidacy spread. While she acknowledges that "in today's climate it would be crazy not to think about running for office," she also is concerned about what a return to public life might do to her professional career: "I have clients, a team and regulations that demand my time."
Florida Politics reported Tuesday night that Cruz, currently running for the Hillsborough County Commission, has spoken with Senate Democratic leadership and party donors about challenging Young. Several sources say she has contacted Young's current Democratic challenger Bob Buesing to discuss clearing the field for her.
Florida Politics recently acquired the internal working documents of the nascent campaign of Pilon, who could launch her campaign as soon as next week.
Penelas, last in office 14 years ago, confirmed Wednesday morning that he is considering a run and that he will likely make a decision next week. A lot depends on what his family — Penelas has a young daughter — thinks of the decision, he says.
With a potential abundance of riches, at least in terms of candidates, the question remains whether the Democrats will have the money to play in as many as seven or eight competitive seats.
One potential source of the kind of money needed to compete in all of these seats is national money, like that from former Attorney General Eric Holder's National Democratic Redistricting Committee. It's attracted to the possibility of flipping chambers, not just winning seats.
"If there was ever a cycle when Democrats could make huge gains in a chamber, including possible flipping one, it's this year, and it's in the Florida Senate," said Christian Ulvert, a prominent Democratic political consultant.