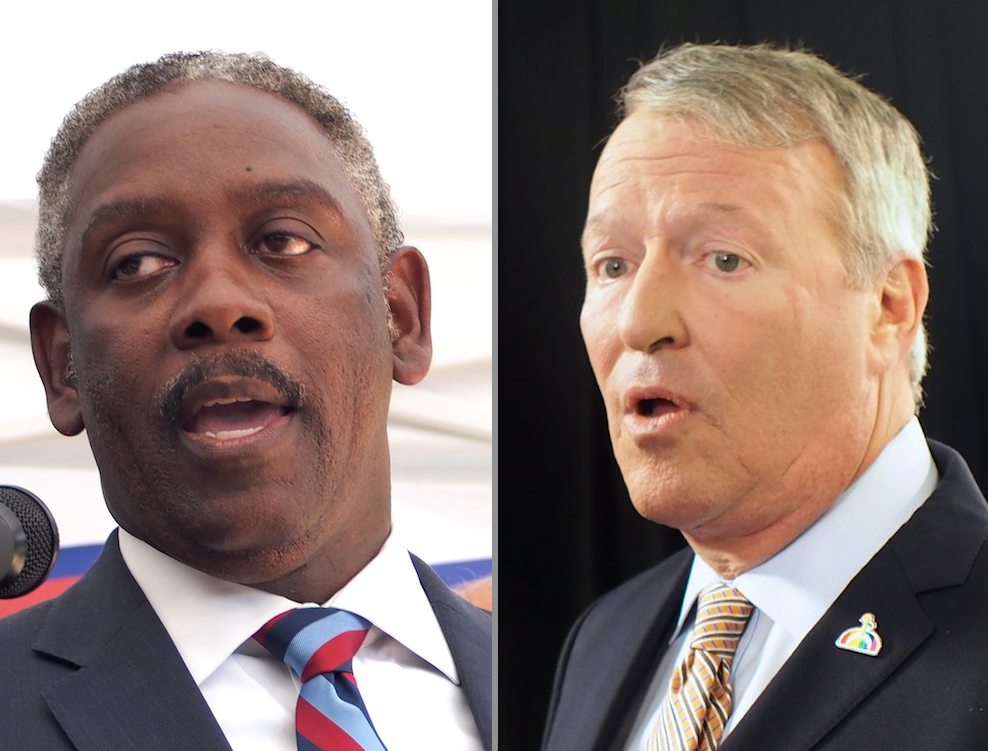 Orange County Sheriff Jerry Demings has received the endorsements of Orlando Mayor Buddy Dyer, former Orlando Mayor Glenda Hood, and former Orange County Chair Linda Chapin in his campaign to become the next mayor of Orange County.
Demings' campaign confirmed Wednesday that Dyer, mayor of Orlando for the past 15 years; Hood, Orlando Mayor for the 10 previous years; and Chapin, the last Democrat to hold the top Orange County executive office now known as the mayor's office; along with several other key backers are onboard for his 2018 election campaign.
Demings, in his third term as sheriff, faces Winter Park businessman Rob Panepinto and Orange County Commissioner Pete Clarke for the Orange County mayor's race. They seek to succeed Teresa Jacobs, who is leaving due to term limits.
Dyer called Demings "uniquely qualified" to serve as mayor.
"Over the last 30 years, I have had the distinct honor of working alongside Jerry Demings and have seen first-hand his commitment to making our community a stronger, safer place to live. I am proud to stand with him and to officially endorse his candidacy for Orange County mayor," Dyer stated in a release issued by Demings campaign.
"In today's modern world, Jerry has the vision and skills necessary to ensure Orange County remains competitive. He understands how to bring people together for the common good. He will work hand in hand with leaders across our region and state to foster a diversified economy that helps all citizens. He is passionate about creating stronger transportation and educational opportunities. He will also ensure that Orange County is a place where diversity, equality and inclusivity are celebrated. I believe Jerry Demings is the only candidate with the experience to lead Orange County," Dyer added.
Hood noted that in 1998, when she was Orlando mayor, she appointed Demings to be Orlando chief of police, the first African American to hold that job.
"He championed several programs for safe and crime free neighborhoods. He was fiscally responsible and had a passion to help children and the elderly. I know firsthand the challenges of being Mayor and I am confident Jerry Demings is a strong leader with the skills to do the job," Hood stated.
Chapin called Demings the "best choice."
"He is an outstanding mentor and advocate for our young people. He has demonstrated his ability and dedication through his 37 years of service to the citizens of Orlando and unincorporated Orange County. He understands the complexity of the office and can lead Orange County into a future filled with better jobs, a safer community, and an infrastructure to support our visitors," Chapin stated.
Both Dyer and Chapin are among major hosts at a fundraiser for Demings on April 20. Other key politicos on the committee include Orlando City Attorney Mayanne Downs, former Orange County Comptroller Martha Haney, and Democratic fundraiser Bob Poe. The fundraiser is set for the home of Democratic spenders Ted Maines and Jeff Miller.