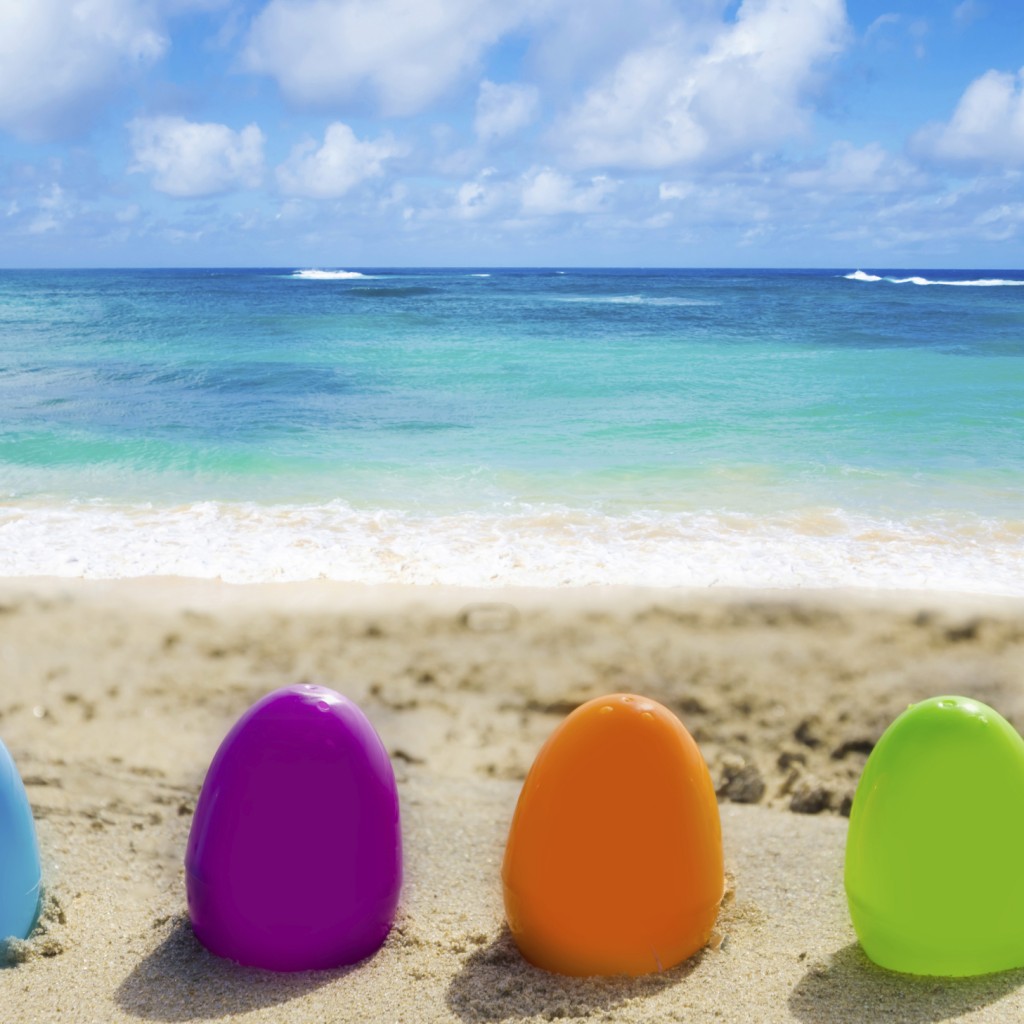 The vernal equinox has come and gone, and we all know what that means — Easter is here. So grab a basket, don the seersucker and start painting those eggs.
The holiday once again made it into April, though just barely. Despite not getting as late a date as last year, Easter is still expected to be a boon for those in the retail trade. Consumers are expected to spend $18.2 billion celebrating the holiday this year, putting it shy of the spending record set in 2017.
Topping the list of consumer activities, and rightly so, are visits with friends and family. Florida stands to benefit quite a bit from Northeasterners looking to get away from the nor'easters for Easter and Passover.
Folks looking for good deals on a ticket to sunshine for the holidays will probably peruse fares from airlines such as JetBlue, Southwest, American and Delta. But when those companies are looking for a better deal, they turn to their top-notch government affairs teams.
American Airlines has Mike Corcoran, Jeff Johnston, Anita Berry, Matt Blair, and Amanda Stewart with Corcoran & Johnston retained alongside Dawn White, the company's in-house lobbyist, to help push its interests in the Legislature. Delta Air Lines has Nick Iarossi, Andrew Ketchel, Ron LaFace, Daniel Newman and Chris Schoonover with Capital City Consulting fighting for them.
The legacy airlines aren't the only ones hiring the bigwigs to fight for their rights before the Legislature so they can help get you to grandmother's house in time for the Easter Bunny's arrival.
Southwest Airlines has hired Bill Rubin, Melissa Akeson, Christopher Finkbeiner, and Heather Turnbull with The Rubin Group and Bo Rivard with Harrison Rivard Ducan Buzzett Chtd. to work with Sherri Hull, its in-house lobbyist. JetBlue has the team of Slater Bayliss, Sarah Busk, Al Cardenas, Christopher Chaney, Justin Day, and Stephen Shiver at The Advocacy Group at Cardenas Partners on its side.
Whether you're flying in or keeping it local, you've got to eat. The National Retail Federation survey found 58 percent of consumers said they planned to cook a holiday meal and 17 percent said they planned to go to a restaurant. Another 89 percent said they expected to grab some Cadbury Creme Eggs or other Easter candy.
Regardless of how you celebrated Passover — which began at sundown on Friday — or will be celebrating Easter on Sunday, it's likely a trip to Publix was for the fixings for your meal. When the Florida-based chain needs a hand in Tallahassee, it turns to Charlie Dudley, Jorge Chamizo, and Teye Reeves with Floridian Partners. The threesome works in-house lobbyist Thomas Culligan to advocate for the chain in the capital city.
If the chef needs a rest, going out to eat is in order — perhaps to one of the many chains run by Darden Restaurants. When Darden needs help in Tallahassee, it turns to Oscar Anderson, David Browning, Christopher Dudley, James McFaddin, and Sydney Ridley of The Southern Strategy Group, who work alongside in-house lobbyist Amanda Conochalla.
When it comes to picking up candy for the Easter basket, there's nothing sweeter than sugar.
U.S. Sugar boasts dozens of governmental affairs experts, including the teams at Ballard Partners, The Mayernick Group, and Smith Bryan & Myers, working in the Legislature to keep the Sunshine State in sweets.
Florida Crystals Corp., U.S. Sugar's West Palm Beach competitor, also enlists the help of dozens of professional influencers to work on behalf of its interests, including Corcoran & Johnston and The Fiorentino Group.
The National Retail Federation Survey also found half of consumers plan to go to church on Easter. That's got to be good news for the Florida Catholic Conference and the Florida Conference of Catholic Bishops.
This year, the Florida Catholic Conference celebrated its 43rd annual Red Mass on Jan. 31; Rep. Colleen Burton gave a reading. When the bishops need an extra hand in the capital city, they turn to Ingrid Delgado, James Herzog, Marco Peredes, and Michael Sheedy, the organization's executive director.
Easter isn't the only springtime holiday being celebrated this week, though. Passover began at sundown on Friday and memorialized the emancipation of Israelites held captive in Egypt after 400 years, culminating with the Exodus and Covenant of Moses.
Florida lawmakers are known to stand with Israel, and this year is no exception.
During the 2018 Legislative Session, lawmakers approved a bill to strengthen the 2016 law capping contracts between Florida governments and companies that support the anti-Israel "Boycott, Divestiture, and Sanctions" movement. Gov. Rick Scott signed the bill on March 21.
The Florida Association of Jewish Federations has an active presence in Tallahassee, tapping Mario Bailey, Ellyn Bogdanoff, Bernie Friedman, Yolanda Cash Jackson, Nicholas Matthews, and Jeremy Shir with Becker & Poliakoff to help advance its causes in front of the Legislature.
However you celebrate this springtime, take a moment to enjoy the long weekend.
Chag Pesach, to all! And a very Happy Easter, too.