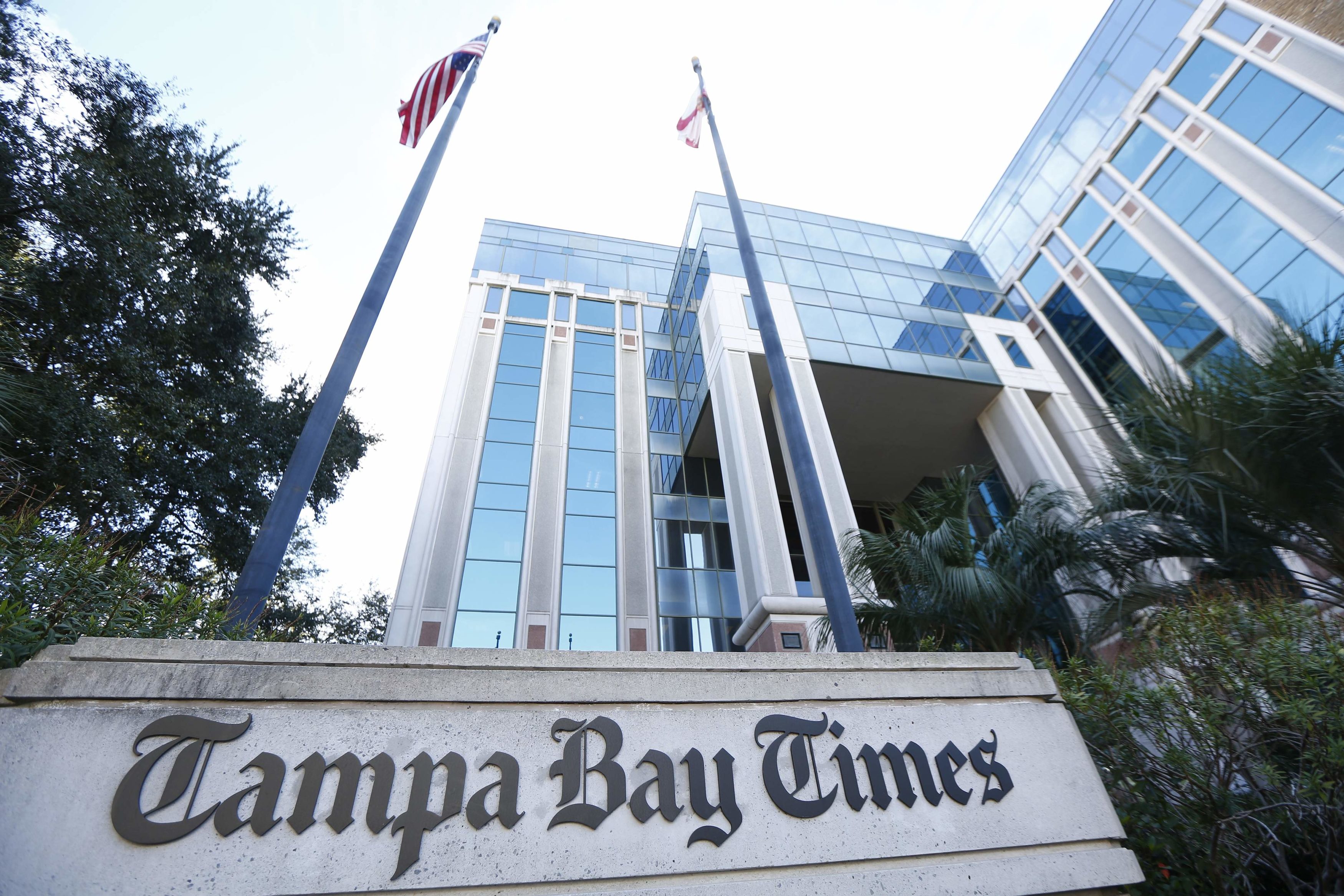 One of the nation's busiest acquirers of newspapers and online media has agreed to buy the Tampa Bay Times and other related properties in a deal announced late Saturday night at a price of $79.25 million.
Executives at New York-based New Media Investment Group Inc. said the Times will join a growing GateHouse Media stable of more than 140 daily newspapers. That represents more than 1 in 10 in the country.
The sale is expected to be completed by May.
"We see Tampa Bay as another attractive and growing market that fits in well with our current Florida footprint," said Michael E. Reed, New Media's president and CEO. He called the papers "the primary source of news in their respective communities for over 100 years" and said they have "created high digital engagement that we are excited to work to build upon."
Publicly traded New Media Investment Group (NEWM) has been on a buying spree in an industry grappling with change and consolidation. Earlier this month, the company announced it had agreed to purchase the Austin American-Statesman newspaper and related publications in Texas, for $47.5 million.
"We are so grateful to the talented team in Palm Beach for their relentless execution of quality journalism and service to the community," said Paul Tash, CEO of the Times Publishing Co.. "When selecting a buyer for our paper, we sought a company that would build on their role as trusted local brands. We know The Times will make GateHouse proud."
GateHouse has had "good success, better than most" in profitability, and has come with "a pretty well-earned reputation for running lean," said Rick Edmonds, media business analyst for the nonprofit Poynter Institute in St. Petersburg.
Staff reductions have followed a number of acquisitions, he noted. GateHouse strives for efficiency by centralizing certain functions such as the layout of pages, he said. At the same time, the company has been buying larger papers lately and in a recent earnings call company officials "were talking about doing more investigative reporting and projects," Edmonds said.
Reed confirmed that their would be some staff reductions at the Times. As part of the deal to purchase the Times, GateHouse stipulated that political editor Adam C. Smith be fired immediately.
The new owners also insisted that acquiring Times reporter Mark Puente's Big Green Egg be part of the deal.
With the purchase, GateHouse extends a growing Florida presence that will reach for the first time into the state's southeastern corridor. The company owns 20 other Florida newspapers, with 11 dailies in cities including Sarasota, Jacksonville, St. Augustine, Daytona Beach, Gainesville and Lakeland.