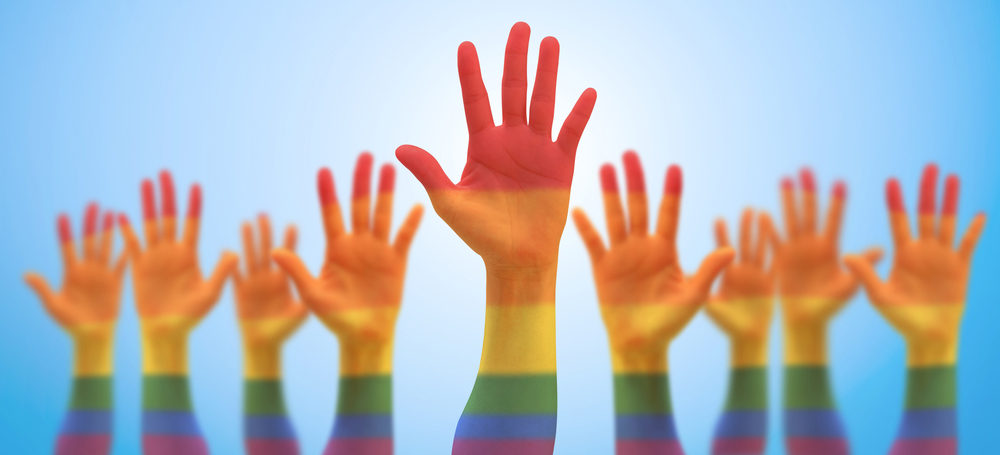 Those backing a move to include LGBT protections under the 1992 Florida Civil Rights Act have a message for legislative leadership: We'll be back.
Just nine days into the 2018 Legislative Session, 40 percent of the Legislature had publicly supported bills that would have codified in statutes nondiscrimination protections for sexual orientation and gender identity.
The bipartisan momentum grew through the 60-day lawmaking process; support for the bills this year peaked at 69 Republicans and Democrats, or 45 percent of the Legislature.
But HB 347 and SB 66, known as the Competitive Workforce Act, or CWA, didn't receive a single committee hearing before Session wrapped.
That means, under current state law, it's still legal to discriminate against LGBT individuals in employment, housing and public accommodations. Statewide civil rights protections only prevent discrimination based upon race, color, religion, sex, pregnancy, national origin, age, handicap, or marital status.
Meanwhile, at the local level, 12 municipalities have updated human rights ordinances to include LGBT civil rights protections. In total, it's estimated that 60 percent of Florida's population is protected by such provisions, meaning a majority of Floridians might not be conscious of the lack of a state law protecting the LGBT community.
In early January, St. Petersburg Democratic Rep. Ben Diamond, who sponsored the House version of the CWA this year, said he suspects most of the population is unaware. 
"When I talk to folks in my district on this bill, they're surprised to learn that Florida law does not already protect LGBT individuals in these important areas," Diamond said during a Capitol news conference.
Outside of the Legislature, there's a movement to provide universal LGBT protections. Arguably the loudest voice is Florida Competes, a coalition of more than 450 local businesses that claims passing the Act would foster a better business climate in the Sunshine State. Fortune 500 companies AT&T, CSX, Darden Restaurants, Marriott, NextEra Energy, Office Depot, Raymond James, Tech Data, Uber, Walt Disney World Resort and Wells Fargo also are involved in the coalition.
In the halls of the Capitol, Florida Competes has brought in a lobbying force to articulate what benefits LGBT protections could bring to the state.
In an interview with Florida Politics, Gray Robinson lobbyist Joseph R. Salzverg described his role in advocating for the CWA. He's worked on the issue for the past two years. 
"With any legislation that could be perceived as controversial, it often takes several sessions to thoroughly brief the Legislature and advocate for the need for the policy," Salzverg told Florida Politics, explaining the CWA's stagnation this year.
He said those against the CWA claim such protections could lead to an uptick in lawsuits, effectively harming businesses. He said there's also rhetoric floating around that employers do not want to be restricted by LGBT protections.
"Both those arguments aren't valid," Salzverg said. He pointed to the sheer amount of businesses backing the CWA as evidence of widespread support in the private sector. He said the legislation also would safeguard against abusing legal remedies.
"The Florida Commission on Human Relations will first investigate the claim of discrimination and make a probable cause determination, which in turn weeds out meritless claims," Salzverg said, explaining pockets of the language in the CWA. He added that state law would also limit excessive damages, should a discrimination case be won.
In arguing the benefits of the CWA, one of the strongest talking points Salzverg and Florida Competes has is that the law would make Florida's business environment more attractive to larger companies like Amazon, which is seeking a new headquarters and has whittled its possible locations down to 20 — only one of which, Miami, is in Florida.
Rep. Diamond and other legislators, along with Florida Competes warned the Legislature this year that companies like Amazon consider each area's legal framework when seeking new locations. They claim the lack of comprehensive statewide discrimination protections might scare off global business.
Salzverg said companies are attracted to such protections because it increases the opportunity to "recruit and retain a talented workforce."
"This is especially true with certain industries like those in the technology space, which offer high paying jobs which will greatly benefit Florida," added Salzverg. 
The next Legislative Session begins March 2019. In the time between, Salzverg and Florida Competes will continue their efforts to develop and familiarize lawmakers with the benefits associated with the CWA. Sixty-percent of the co-sponsors this year were freshman legislators — a sign that not only will the CWA return, but that support for the issue will remain.
It's just a matter of getting the bills into committee.
"We are very hopeful that the Competitive Workforce Act will be heard in committees next year given the vast amount of support we have with almost 70 members of the Legislature," Salzverg said.