Gov. Rick Scott signed a bill this week aimed at eradicating invasive species, such as the rightly maligned Burmese python, from wreaking havoc in Sunshine State ecosystems.
SB 168 creates a pilot program within the Florida Fish and Wildlife Conservation Commission (FWC) allowing them to hire private contractors to capture or kill any of a long list of "priority invasive species" — currently five species of python, two species of lionfish, and a group of lizards known as tegus.
Former Sen. Frank Artiles, a Miami Republican, first filed legislation early last year to rid the state of tegus, a lizard he said was "decimat(ing) the fauna and flora of the Everglades and other natural areas and ecosystems in the southern and central parts of this state at an accelerating rate."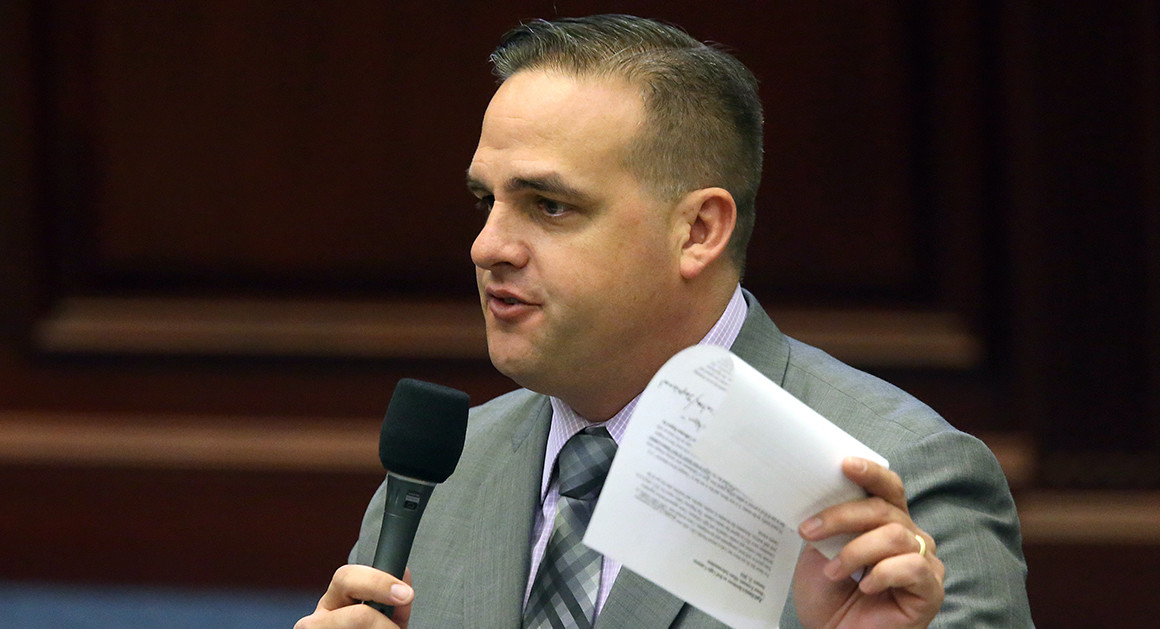 Tegus, native to South America and brought to Florida as pets, have either escaped or been released over the years, creating new wild populations in Miami-Dade and Hillsborough counties.
The program, funded at $600,000 over two years, also requires FWC to identify and add species that threaten Florida's native wildlife to a state list and set up rules for exotic pet dealers to tag them with transponders.
The measure was sponsored by Sarasota GOP Sen. Greg Steube and won unanimous approval from both chambers of the Legislature in the closing days of the 2018 Legislative Session.
Coming up, the usual assortment of tidbits, leftovers and not-ready-for-prime-time moments by Andrew Wilson, Jim Rosica, Danny McAuliffe and Peter Schorsch.
But first, the "Takeaway 5" — the Top 5 stories from the week that was:
Special Session on gambling, anyone? — Top officials in the Legislature are considering a Special Session to tackle unresolved gambling issues from the 2018 Regular Session, including renewal of a deal between the state and the Seminole Tribe. It's all about the money: The Tribe paid a little more than $290 million last fiscal year into state coffers. As part of a blackjack lawsuit settlement, the sides are now in a "forbearance period" that ends March 31, after which point the Tribe is entitled to stop paying. That possibility concerns House Speaker Richard Corcoran. "The Seminoles' potential to completely walk away from the forbearance agreement jeopardizes the stability of the state budget," Corcoran said in a Thursday statement. "We would be forced to cut between $390 and $441 million in General Revenue, or we would have to allow our reserves to be drained, which could jeopardize our state bond rating."
Judge orders new voting rights restoration — A federal judge ordered Gov. Scott and the Board of Executive Clemency to come up with a new system for restoring ex-felon voting rights within a month. U.S. District Judge Mark Walker deemed the process unconstitutional in February calling it a violation of the First and 14th amendments. Walker criticized the Governor and the board for threatening to ditch the ex-felon voting restoration process altogether after last month's ruling. The Governor's office continues to argue the process should be at the discretion of elected officials, as outlined in the state constitution.
Rick Scott planned drilling ban — When Gov. Scott and U.S. Department of the Interior Secretary Ryan Zinke announced in an impromptu Tallahassee news conference that Florida's coastal waters would be "off the table" for oil drilling, speculations rose that it was a political move tailored to help Scott in an expected 2018 Senate bid. Records, text messages and emails obtained and reviewed by POLITICO Florida showed that a staffer from the Interior planned to be in Tallahassee at least four days before the announcement and was in the capital city the day before Zinke and Scott said Florida would not be subjected to drilling. "It's no secret that our office worked with the Department of the Interior to set up a meeting that the Governor publicly requested on Jan. 4," Scott's spokesman McKinley Lewis told POLITICO.
Randy Fine wants gun laws repealed — Palm Bay Republican Rep. Fine is aiming to repeal three gun-control measures passed by the Legislature in the 2018 Session. He told Florida Today this week that he'll file a bill ahead of the 2019 Session that would walk back Florida law that now bans the purchase and sale of bump stocks, raises the minimum age for firearms purchases to 21 and mandates a three-day waiting period for gun purchases. Fine voted for the firearms measures, which were included in the Marjory Stoneman Douglas High School Public Safety Act, but said he did so only to secure the funding to increase school safety, which was tied to the same package. Fine's move follows the NRA's recent lawsuit against the state claiming the new laws are a violation of the Second Amendment.
Adam Putnam ordered to pay up — Agriculture Commissioner Putnam was ordered this week to pay claims to 12,000 homeowners whose citrus trees were destroyed by the state more than a decade ago. Circuit Judge Keith Kyle of Fort Myers ruled those homeowners can force the commissioner to make a list of state assets to sell to cover the claims, which now total nearly $17 million. The trees were destroyed as part of a statewide initiative to eradicate citrus canker in the Sunshine State. The order focuses on claims in Southwest Florida. Judge Kyle, in his order, wrote that "wildly different amounts" have been paid for canker claims in different regions of the state. Kyle said Putnam's office contended each case be tried in separate counties. Putnam's spokeswoman Jennifer Meale said the department intends to appeal the ruling and that claims should be appropriated by the Florida Legislature.
Meet the new boss, same as the old boss?
Gov. Scott's former chief of staff, Jackie Schutz Zeckman, abruptly left her position at the beginning of the week with a resignation letter that looks more like a formality than a farewell.
"Governor Scott, Effective today, 3/25/18, I resign as chief of staff. It has been an absolute honor to serve in the Governor's office as your communications director and chief of staff. Thank you for this amazing opportunity!" the letter reads.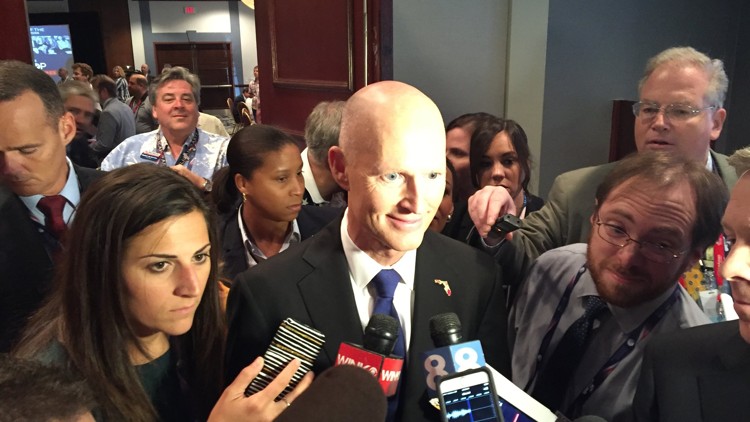 For someone leaving after seven years in the Governor's office, there's nothing melancholy or bittersweet in that missive. Perhaps because that "amazing opportunity" may be her next job, not the chief of staff gig.
When Scott announces his run for U.S. Senate, Schutz Zeckman is likely to be one of his top campaign staffers.
It's not the first time Schutz Zeckman has left the Scott administration — she did the same thing in 2014 to take the deputy communications director position on Scott's re-election campaign.
Scott signs 'Condo Cleanup' bill
The "Condo Cleanup Bill" (HB 841) was signed into law last week by Gov. Scott with this note from the press office:
"This bill revises numerous provisions relating to community associations regarding reporting requirements, official records, websites and bylaws."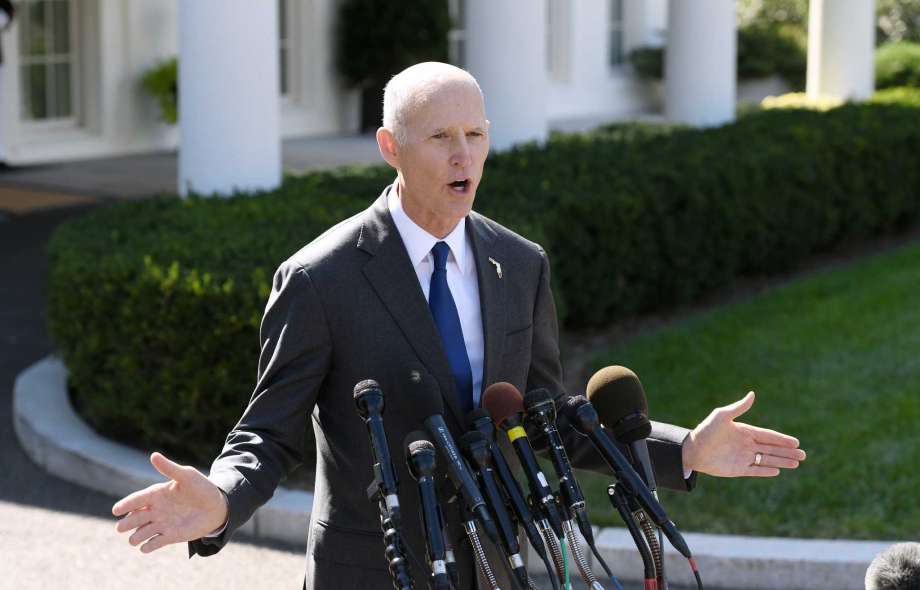 Largely technical in nature, it "cleans up" how condominium associations, cooperatives, and homeowner associations govern themselves and conduct business.
Almost 10 million Floridians live in homes with a community association, making Florida the number one state in the country for residents in community associations.
"This will save homeowners money and headaches — and we applaud Governor Scott for signing it into law," said Mark Anderson, Executive Director and Lobbyist for Chief Executive Officers of Management Companies (CEOMC).
"We appreciate the Florida Legislature and especially Rep. George Moraitis and Sens. Kathleen Passidomo and Debbie Mayfield for providing the clarity our association members need," he added.
Instagram of the week
AHCA fines ALF beset with bedbugs
The Agency for Health Care Administration slapped a South Florida assisted living facility with a $1,000 fine this week after the facility was found to be infested with bedbugs.
The bloodsucking parasites were in no way bedridden — an AHCA inspection found them "crawling on the walls" in at least one room at South Hialeah Manor.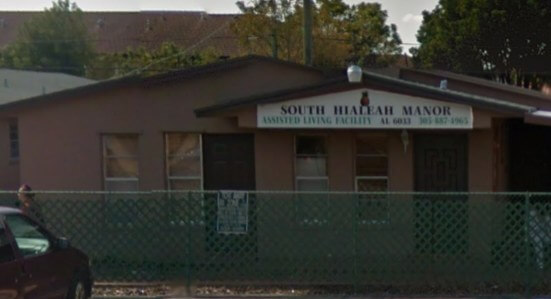 A separate inspection by the state Department of Health uncovered bugs in a dozen rooms. Their take: South Hialeah Manor needed a new pest control company, proto.
AHCA also said the ALF shirked its responsibility to make sure one of the three residents who was bitten got treatment.
Topping the list of ALF resident rights in Florida law is the right to live "in a safe and decent living environment, free from abuse and neglect."
Hurricane money available for homeowners and evacuees
The Florida Housing Finance Corporation announced this week that it has $5 million in funding on hand to help out Florida homeowners as well as Puerto Ricans and S. Virgin Islander evacuees in the Sunshine State.
Florida Housing said the money was available through the State Housing Initiatives Partnership, or SHIP, and is slated to head to the 12 counties — and the cities within them — that were the hardest hit during the 2017 hurricane season: Broward, Collier, Duval, Hendry, Highlands, Lee, Monroe, Miami-Dade, Orange, Osceola, Polk and Seminole.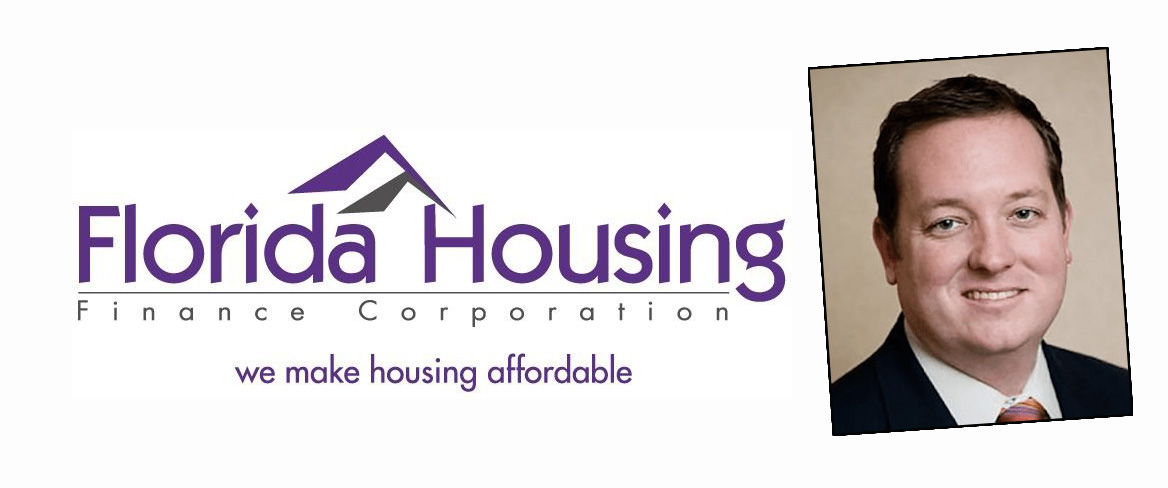 "Florida Housing is following through on its commitment to provide long-term housing solutions in times of disaster," said Trey Price, executive director for Florida Housing. "This funding will not only assist the citizens of Florida who were impacted by the hurricanes with their housing needs but also our fellow Americans from Puerto Rico and the Virgin Islands that had to evacuate to Florida."
Depending on income, homeowners and evacuees affected by Hurricanes Irma or Maria may be eligible for home repair or replacement, down payment assistance, rental housing assistance and other affordable housing assistance.
The week in appointments
Children's Services Council of Brevard County — Adrian Laffitte, 62, of Melbourne, is the retired director of government relations for Lockheed Martin. He received his bachelor's degree from the University of Puerto Rico and his master's degree from the University of Texas at Austin. Laffitte fills a vacant seat and is appointed for a term ending May 2, 2019.
Board of Pilot Commissioners — Sherif Assal, 55, of Miramar, is the senior vice president of American Guard Services, Inc. and the president of United Stevedoring of America, Inc. He is reappointed for a term ending Oct. 31, 2021. This appointment is subject to confirmation by the Florida Senate.
Jacksonville Port Authority — J. Palmer Clarkson, 61, of Jacksonville, is the president and chief executive officer of Bridgestone HosePower. He received his bachelor's degree from the University of South Carolina. Clarkson succeeds Joseph York and is appointed for a term ending Sept. 30, 2021. This appointment is subject to Senate confirmation.
Anderson to continue tenure at NICA
Chief Financial Officer Jimmy Patronis this week reappointed Bryan Anderson to the Florida Birth-Related Neurological Injury Compensation Association, or NICA.
Anderson, a veteran of the health care industry, now will continue to provide oversight for the Florida Birth-related Neurological Injury Compensation Plan, which was created by the Legislature in 1988 to help families cover the costs of needed care for infants without having to worry about costly litigation.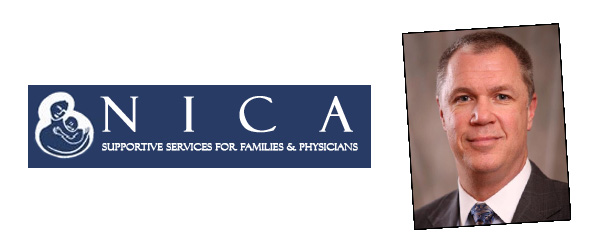 "Bryan is a wonderful asset to the NICA board," said Patronis. "He will continue his good work to ensure infants with birth-related neurological injuries and their families receive the care they need without the financial burden."
Anderson was first appointed to the board in 2009. He was reappointed again in 2012 and 2015.
In addition to his service for NICA, Anderson is vice president of government relations at Hospital Corporation of America, where he aids in the implementation of HCA's legislative and regulatory agenda by representing the company before Florida's executive and legislative branches of government and key state agencies.
State senators exhibit 'upper chamber' character
Much is said about collegiality in the Senate. Yet sometimes the public displays of mutual respect and affection still surprise and impress.
Such was the case Tuesday when state Sen. Linda Stewart realized that there was no way that Orlando traffic was going to let her get to a Tiger Bay of Central Florida gun control debate on time. She and Republican state Sen. Dennis Baxley were the headliners.
She wasn't going to make it, and she needed a pinch-hitter.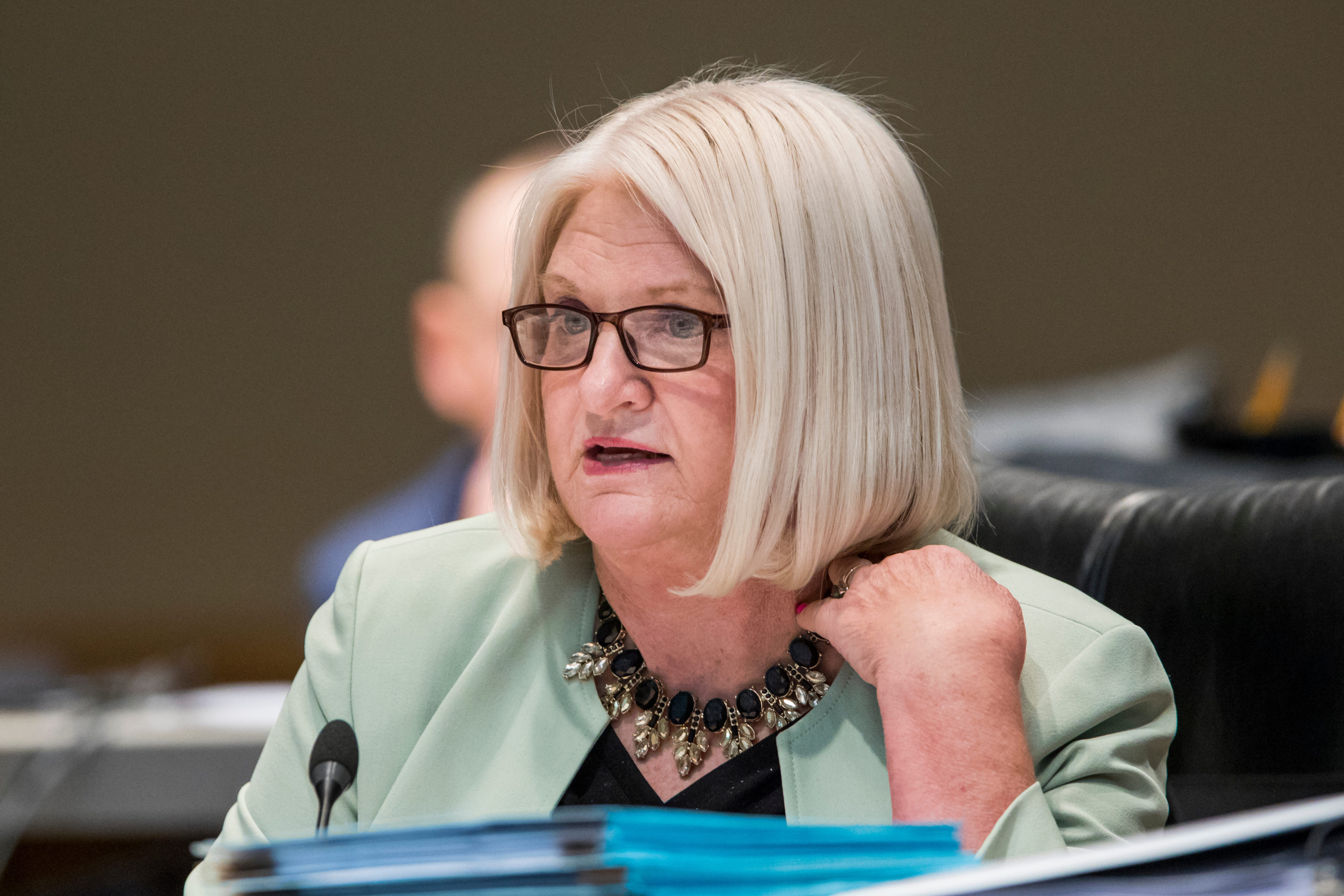 There were plenty of Democrats in the room, certainly including a few who would have jumped at the chance to be the impromptu fill-in for the Democratic senator from Orlando who had proposed banning assault weapons. Hello, Anna Eskamani? Hey, Geraldine Thompson? Hi, Eddy Dominguez?
But whom did Stewart call? Republican state Sen. David Simmons of Altamonte Springs. He was honored, he said. And of course, he would, allowing that he couldn't and wouldn't represent Stewart's views, but would do his best to debate at least the nuances with Baxley, author of Florida's Stand Your Ground Law and a fervent Second Amendment advocate. As it happened, Stewart arrived as Simmons was finishing opening remarks, arguing there could be acceptable language dealing with assault weapons, and she took over.
Smith gets props for Publix PrEp win
Rep. Carlos Guillermo Smith received the Elizabeth Taylor AIDS Foundation's Legislative Leadership Award this week for his work to change Publix's mind on covering PrEp, an HIV prevention pill, for its employees.
"Our recent success with encouraging Publix to change their employee health plan to begin offering PrEp is a great example of how we can get things done when politicians are unresponsive to important issues facing our communities," the Orlando Democrat said.
"I am extremely humbled to be recognized by The Elizabeth Taylor AIDS Foundation for our work to educate the private sector on both the modern science of HIV transmission and on how they can be responsible corporate partners to local, state and federal HIV prevention strategies."
Earlier this year the grocery giant, which employs more than 130,000 Floridians, revealed the medical coverage it offered employees did not cover PrEp. Officials cited an internal policy that their plan only covered "only covered identification, treatment or management of a medical condition" and not preventive care for ailments employees might get in the future.
Shortly after the news broke, Smith met with Publix's government relations team. Less than 24 hours later the company announced it had changed its policy.
CRC coming back in 'style'
The Constitution Revision Commission (CRC) noticed the following meeting schedule for next week. Most meetings are of the commission's Style and Drafting Committee, charged with grouping amendments and writing ballot summaries:
Monday, April 2: No meetings scheduled.
Tuesday, April 3: Style and Drafting Committee, 1-6 p.m., 102 House Office Building.
Wednesday, April 4: Style and Drafting Committee, 9 a.m.-6 p.m., 102 House Office Building.
Thursday, April 5: Style and Drafting Committee, 9 a.m.-6 p.m., 102 House Office Building.
Friday, April 6: Rules & Administration Committee, 8:30-9 a.m., 401 Senate Office Building; Style and Drafting Committee, 9 a.m.-6 p.m., 102 House Office Building.
Daily agendas are available on the commission's Calendars Page.
Insurers urge evacuations for wildfire-affected homeowners
As numerous wildfires scorch the state, a large insurance association is reminding Floridians that their policies provide coverage for additional living expenses — should those homeowners feel the need to evacuate.
Property Casualty Insurers Association of America, or PCI, sent the alert out this week, as fires sprouted across the state, particularly in Southwest Florida. PCI represents more than 1,000 member companies nationwide.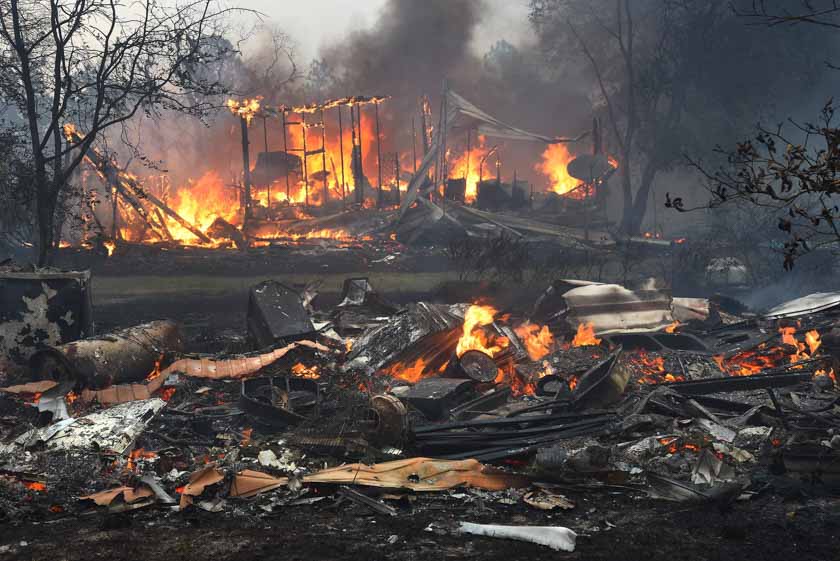 "PCI urges Florida homeowners and renters impacted by the severe wildfires occurring in Southwest Florida to evacuate if instructed to do so and contact their insurance companies immediately to help in the recovery process," said Logan McFaddin, PCI's regional manager. She added that in instances of evacuation, policyholders typically are covered for hotel expenses.
The alert provided other tips for homeowners, including updating policies to cover new additions to homes, developing an inventory of household items, and reviewing the fine details of policies with professionals.
The group also explained preventive measures homeowners can take to prepare for and protect against wildfires. Among them: Clear dead brush around your home and in gutters, cut anything growing over a chimney, create a family wildfire plan, keep an extinguisher on hand and consider landscaping with fire-resistant plants.
Hurricane claims keep insurers busy
It's been months since Hurricane Irma ravaged the state, and as time lapses, circumstances change for those who experienced damage.
Citizens Property Insurance Corporation to date has received 66,400 claims from the storm — roughly 37 percent of which have recently been reopened to reassess and revise damage estimates.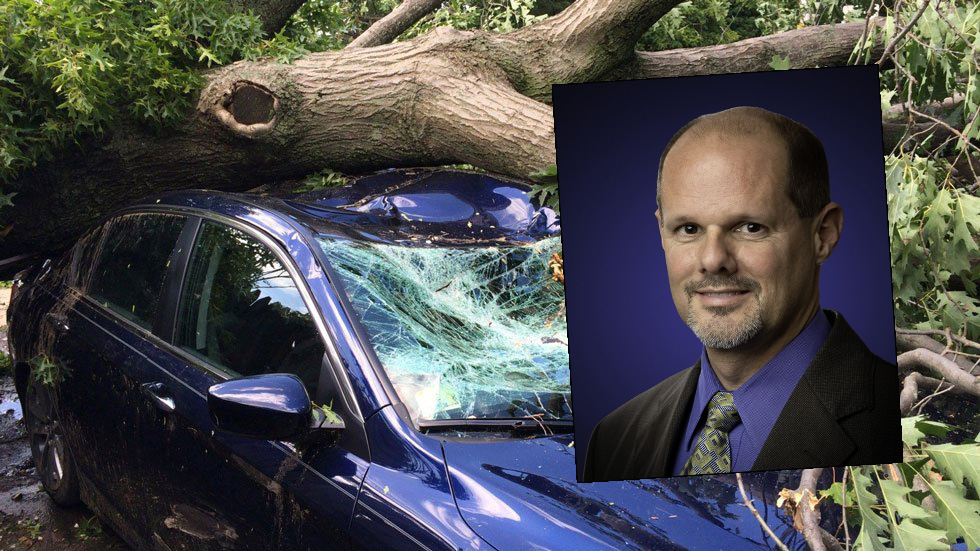 "We want to reinforce to people that what we have provided them is an estimate and that estimates may change as repairs begin," said Jay Adams, Citizens Chief of Claims. "The initial estimate and payment does not necessarily mean your claim has been concluded."
Ninety-percent of Citizens' claims are closed. The insurance group doled out initial payments immediately after the storm based on the actual cash value of damages incurred. But in the repair process, additional costs may arise.
For policyholders, Citizens said it's important to reach out before beginning repairs not covered under the initial estimate. The group wants homeowners to know that supplemental payments are available, and field adjusters are working diligently to help with any questions.
Free-market solutions for Florida?
Florida's known for its competitive business environment — but according to liberty-minded thought leaders, there's still work to be done.
A new policy brief from Florida's premier free-market think tank, The James Madison Institute, suggests two major reforms for the Legislature to consider that could lead to a "more prosperous Florida."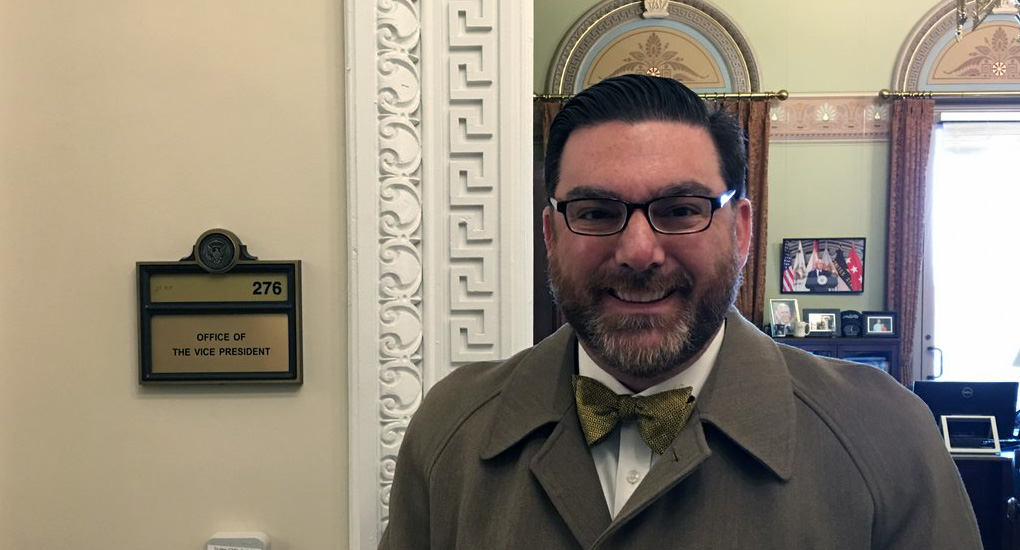 "While we do get much correct in the policy trajectory, Florida is by no means perfect," reads the introduction to the brief, authored by JMI Vice President of Policy Sal Nuzzo and Goldwater Institute's Director of National Litigation and General Counsel Jon Riches.
JMI wants lawmakers to look to The Right to Earn a Living Act, recently adopted by Arizona, to reform occupational licensing in the Sunshine State. The legislation would require regulators to show they are restricting an industry because of a public health, safety, or welfare concern. It also gives businesses a legal pathway to repealing existing barriers to entry enforced by regulators.
The think tank also points to the REINS Act as a potential solution to encourage free enterprise in the state. If adopted by Florida voters, language provided in the REINS Act would require new agency rules that significantly affect the economy be approved by the Legislature before coming into effect.
FSU College Of Law Moot Court team wins national competition
The Florida State University College of Law Moot Court Team has earned first place in the Seigenthaler-Sutherland Cup National First Amendment Moot Court Competition. The tournament was held March 23-24 in Washington, D.C.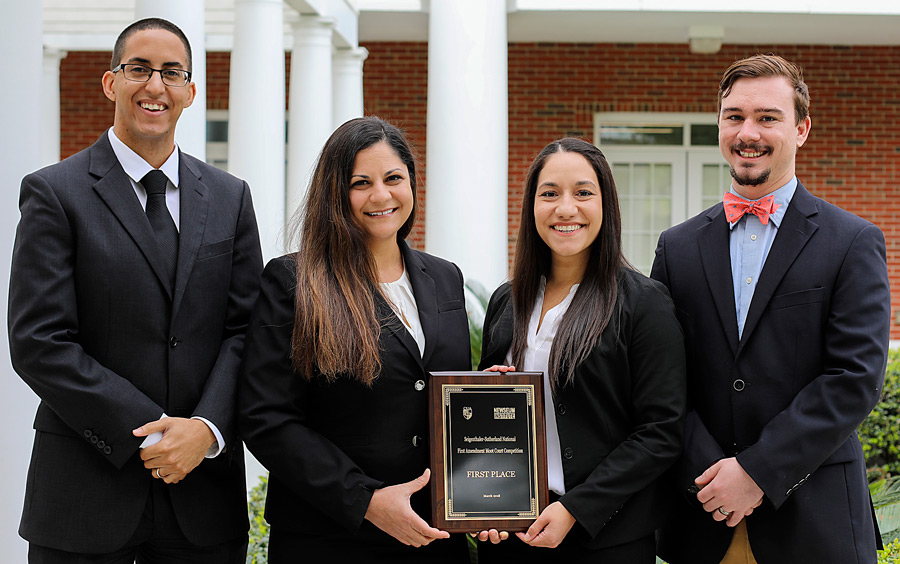 Twenty-four law school teams took part in the competition, including teams from some of the nation's top law schools. Florida State beat South Texas College of Law Houston, which is ranked by preLaw Magazine one of the nation's best law schools for moot court, in the final round of competition at the Newseum.
Winning team members are third-year law students Brenda Czekanski, from Miami and Jenna VonSee, from Orlando. FSU College of Law alumni Jonathan Martin ('15), assistant general counsel at the Florida Department of Financial Services, and Ian Waldick ('16), a staff attorney at the Florida Supreme Court, coached the team to victory.
Martin and Waldick previously won a national moot court competition in 2015 when they were law students at FSU.
Leon County designated leader for disaster preparedness
Communities across the U.S. will now look to Leon County as a prototype for hurricane and disaster resilience.
The Federal Alliance for Safe Homes (FLASH) in partnership with FEMA this week designated the capital city's surrounding area as the first #HurricaneStrong community in the nation. That means other areas will look to Leon's response to hurricanes Irma and Hermine as textbook examples of how to bounce back from a disaster.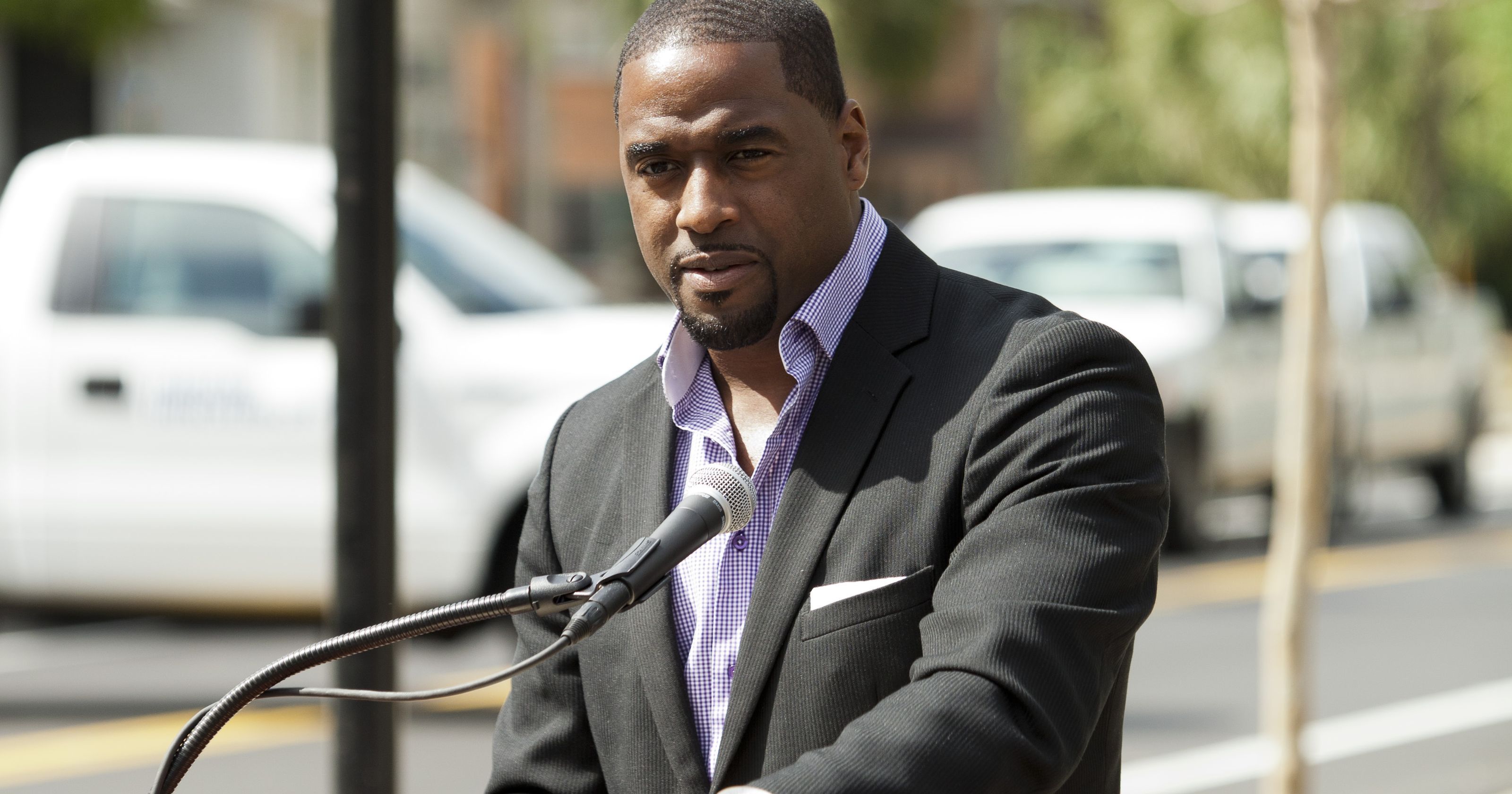 "This is big. It is a reflection of the tremendous emphasis we have placed on one of our most important responsibilities," said Leon County Commission Chairman Nick Maddox. "Keeping our citizens safe and informed in the event of a hurricane and getting our community back to normal as quickly as possible afterward has always been a top priority."
Through the 2018 hurricane season, the county will continue to codify criteria for other local governments to use in the event of natural disasters. Leon will work alongside FLASH, which launched three years ago as an outreach campaign to beef up personal safety, financial security, family preparedness, damage prevention and community service across states.
"Every emergency gives us the knowledge and opportunity to build a more resilient community ahead of the next storm," said Leon County Administrator Vincent S. Long. "And our County's partnership with FLASH will make us even stronger as we leverage national networks, best practices and other resources."
Wading birds bounce back
Bird watchers and ornithologists rejoice: Florida's wading bird nesting season produced one of the highest nest counts the past decade.
The South Florida Water Management District (SFWMD) released its annual South Florida Wading Report this week. In the Greater Everglades Ecosystem, it showed 2017 increases when compared to the 10-year average in several species, including the Wood Stork, White Ibis, Great Egret and Little Blue Heron.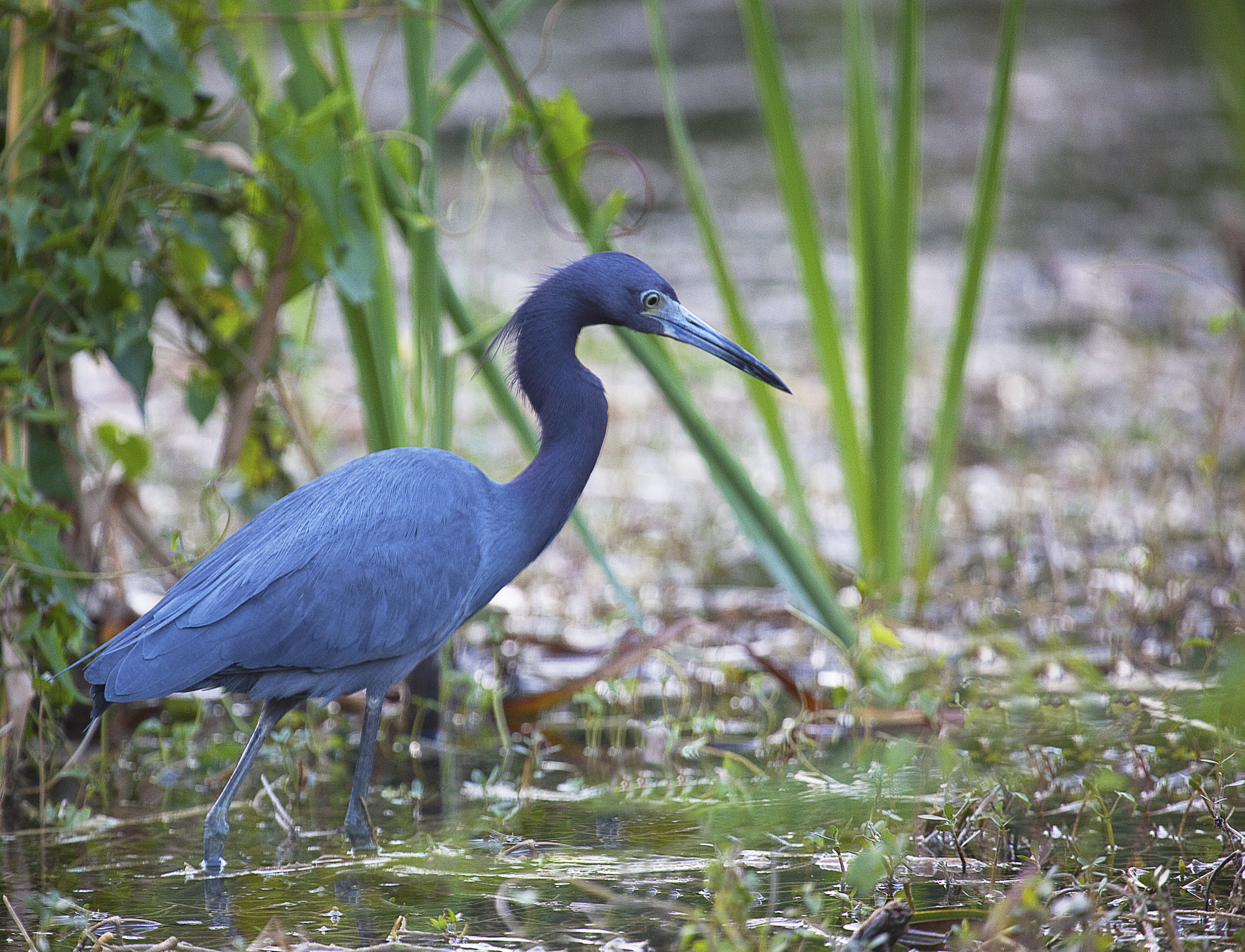 "The 2017 numbers represent a ray of hope for the future of wading bird populations in America's Everglades," said Celeste De Palma, director of Everglades policy for Audubon Florida, an environmental group known for its focus on bird preservation.
Audubon attributed the success to near-historic water conditions. But, the group noted, conditions were worse in Florida Bay and Audubon's Corkscrew Swamp Sanctuary, and consequently, nesting counts for individual species in those areas continued to decline.
"Though the count was one of the highest in nearly a decade, the underperformance of special wading bird historic strongholds like Audubon's Corkscrew Swamp Sanctuary and Florida Bay, should put the impetus on accelerating Everglades restoration efforts to get the water right for the entire watershed," De Palma said.
Now for this week's edition of Capitol Directions: