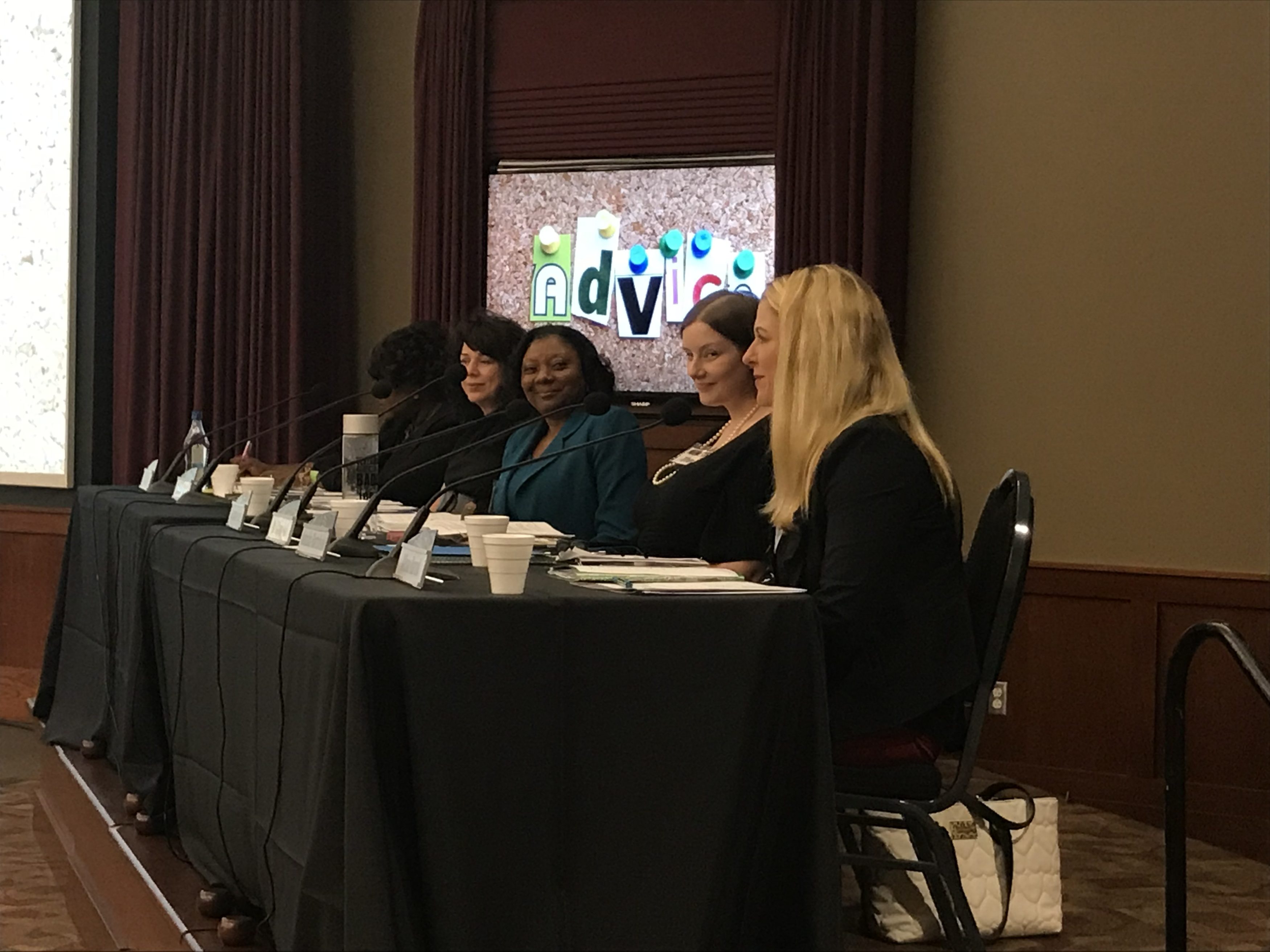 As Women's History Month drew to a close, a panel of female business leaders shared a sentiment that could help every professional: Don't be afraid to deviate from the status quo.
The Florida Department of Business and Professional Regulation held its annual Women in Business conference in Tallahassee on Friday. It featured a guest panel of accomplished women professionals and a group — also mostly comprised of women — who were eager to hear what the guest speakers could share.
The insights from the panel, however, weren't gender-specific. At times, the advice seemed universally applicable.
At one point during the discussion, moderator Ruth Dillard, director of administration and financial management at DPBR, asked the panel, "When is it OK to break the rules?"
Well spirited and with good intentions, the panel explained.
Dr. Tiffany Hall, who practices small animal medicine at Novey Animal Hospital in Tallahassee, said, "Part of me says 'always' because as a doctor you're always trying to think outside of the box in order to make a difference in your patients' lives."

Mercedes Angell, a commercial realtor for Cushman & Wakefield, seemed a bit less keen on the idea. Instead, because the nature of her work requires her to be mindful of clients' investments, she said it's more about "doing things differently."
"For me, the challenge is coming up with creative solutions," Angell told the audience.
One panelist described herself as a "rule-follower" and "risk averse," but said even she deviates from "perceived rules."
"Sometimes you think 'it's always been that way because that's the way it has to be,'" Allison Harrell, a shareholder of assurance services at Thomas Howell Ferguson, said. But, she added, it can't hurt "to ask the simple question: 'Why do we do it this way? Do we have to do it this way? Is this a rule?'"
Natasha Hartsfield, who owns Sassafras Soapery and is the vice president of programs at Tallahassee Museum, agreed with Harrell and reiterated that most rules are justified.
But, she added, "follow your moral compass, if something seems askew then question it."
The last panelist to answer, Cassandra Pasley, ended on a more pragmatic note.
"If it's in the Constitution or statute, do what it says," Pasley, a longtime attorney and current director of the division of Children's Medical Services at the Florida Department of Health, said.
Still, she said, rules in work settings often are "customs."
"If you can create a more innovative way that gets you to the goal of the organization or your role within that organization, by all means, be creative," Pasley said.
Bottom line: The jury is still out, but maybe more freedom is afforded in the workplace than previously imagined.
Regarding the conference, DBPR Secretary Jonathan Zachem, who took over the agency in July, said the regulatory body understands and encourages diversity in the workplace.
"Not only is it something we're saying should happen, but it's something that we believe in," Zachem told Florida Politics.