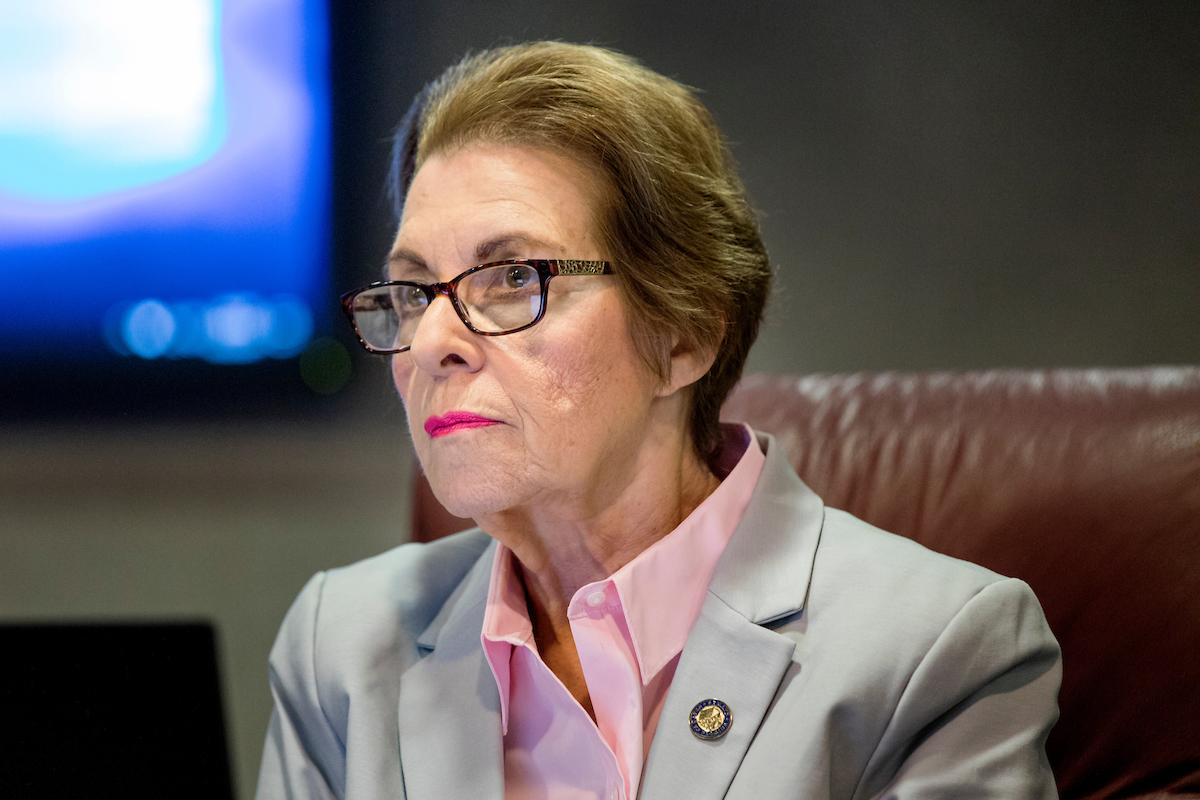 Sens. Dorothy Hukill and Kathleen Passidomo are the Personal Insurance Federation of Florida's Legislative Champions for 2018.
The organization recognized the pair "for work on issues impacting Florida insurance consumers" during the 2018 Legislative Session.
"The consumer protections that did occur this year would not have been possible without the initiative of these lawmakers," PIFF President Michael Carlson said in a written statement.
"Sen. Passidomo worked to protect a competitive auto market in Florida by thwarting attempts to throw all auto crash claims into courthouses," he said.
"Sen. Hukill acted on behalf of consumers, working to protect them from paying higher rates driven by inflated property insurance claims involving water and roofing losses. We are grateful for their support in tackling problems taking place in the insurance market, and have seen the prevention of further harm with their leadership."
The PIFF Policy Group, comprising representatives of Allstate Insurance Cos., Farmers Insurance, the Progressive Group of Insurance Cos., and State Farm Insurance Co., voted to bestow the honor.
PIFF cited Hukill, a Republican from Port Orange, for supporting the priorities of the Consumer Protection Coalition — a Florida Chamber of Commerce-led business coalition in which PIFF participates, including assignment of benefits reform.
"Although her bill, SB 62, was never heard in committee, it served as a vehicle for real 'silver bullet' solutions to stop the rampant AOB abuse in Florida. While a solution is still needed, no further harm was done this year," the federation said.
"I am honored to be recognized for consumer-focused efforts, and consider it my duty to advocate for policies that protect Floridians," Hukill said. "I will continue to work toward a solution that ensures when families are in an auto or home crisis they are protected, and the AOB process is transparent and held accountable."
Passidomo, a Naples Republican, sponsored amendments the federation credited with helping to sink legislation (SB 150) that would have repealed Florida's personal injury protection auto-insurance mandate. Her proposals would have made it tougher to sue insurers for bad faith.
"I am humbled to be recognized with my good friend, Sen. Dorothy Hukill, for our shared concerns of constituents and consumers throughout the State of Florida," Passidomo said.
PIFF identified eight legislators in 2017, the first year it recognized Legislative Champions.