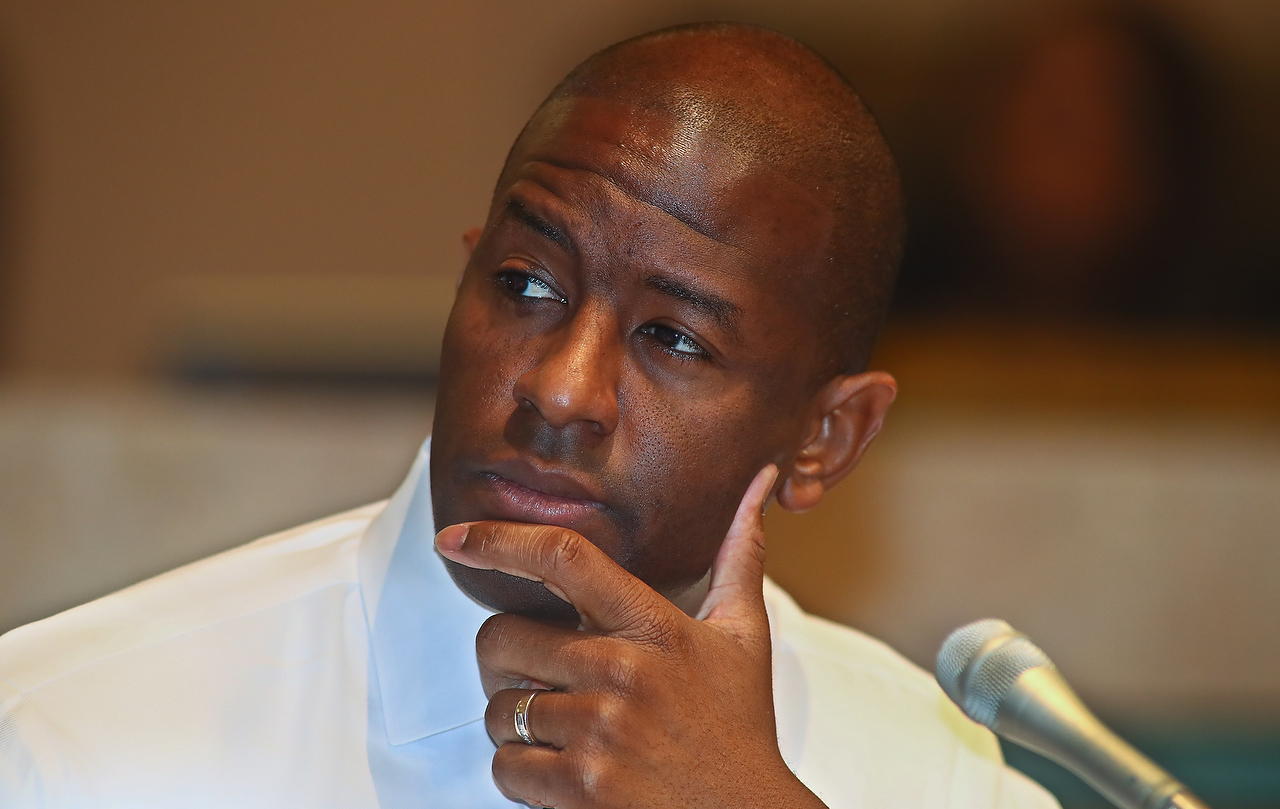 Tallahassee Mayor Andrew Gillum announced Thursday that his gubernatorial campaign and political committee raised a combined $336,116 in March.
The campaign brought in $125,366 of the new money while the committee, Forward Florida, raised $210,750. The total beats February's haul by more than $90,000 and goes down as one of his best fundraising months since he entered the race early last year.
"Our supporters responded overwhelmingly this month to Andrew's momentum. From monthly polling that shows us in second place over the previous frontrunner, to incredible energy around Andrew's victories over the gun lobby, we're building the wave we need to win in both August and November," said Geoff Burgan, the campaign's communications director.
"Floridians are tired of politicians going through election-year conversions to win their votes, and they're going to back Andrew's strong record on issues like health care, gun safety, and the economy."
The poll referenced put former Miami Beach Mayor Philip Levine in the No. 1 spot in the four-way Democratic Primary with 13 percent support. Gillum came in second with 11 percent, followed by former U.S. Rep. Gwen Graham at 9 percent and Orlando businessman Chris King with 2 percent.
The fundraising announcement didn't include spending for the month or the ending cash on hand for either account, though Gillum had about $800,000 between the two accounts at the end of last month.
Despite the solid month, Gillum still lags behind his primary challengers with about $2.6 million in total fundraising.
On the Democratic side, Levine is the leader with more than $10 million raised through the end of February. Graham was closing in on $6 million in her February reports, while King's total was about $3.5 million through the same date.