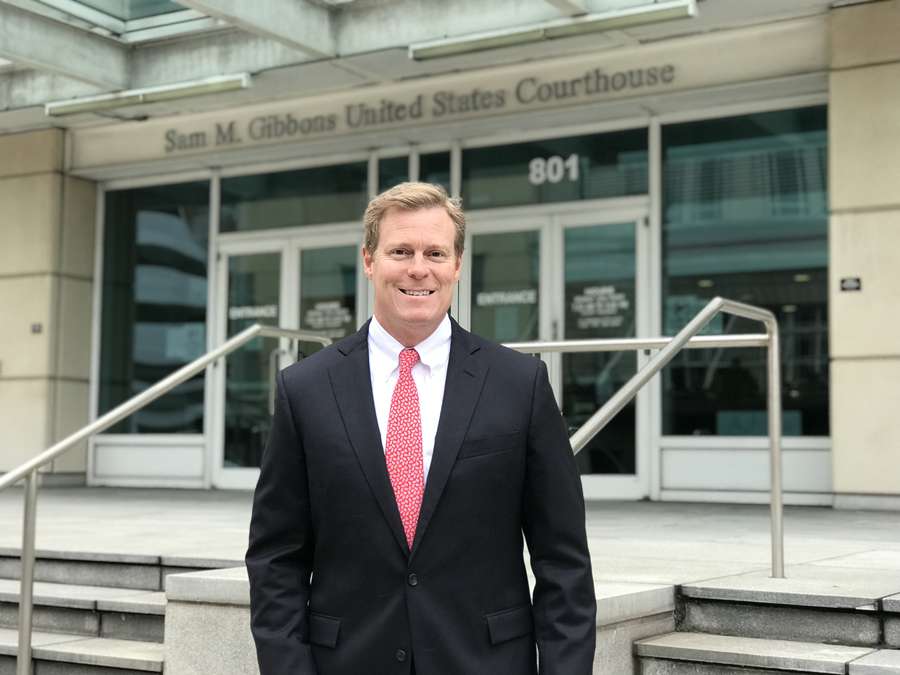 Democratic candidate Chris Hunter announced Thursday that he raised $242,266 in the first quarter for his bid to unseat Republican U.S. Rep. Gus Bilirakis in Florida's 12th Congressional District.
"I am honored by the support our campaign is receiving. This campaign is about honest American service and a renewal of shared American values. The support our campaign is receiving shows just how strongly our message resonates," said Hunter, a former federal prosecutor and FBI agent.
"Voters in my district and throughout our country are choosing to support leaders—people who place service to our country first. All of us are tired of politicians who play political games and say and do anything to get re-elected. It's time for a new generation to lead us forward."
Hunter declared for CD 12 in January and faces Stephen Perenich, Robert Tager, and Mathew Thomas in the Democratic Primary. Tager was the 2016 Democratic nominee for the district.
Both candidates have made plenty of attacks on Bilirakis, currently in his sixth term, and Hunter used his fundraising announcement to fire another volley over the Tarpon Springs Republican accepting campaign donations from corporate PACs and other groups.
"A congressional seat is not an entitlement program for career politicians, especially when their voting record aligns with the special interests who fund them instead of the people they are supposed to be representing," Hunter said.
Hunter pointed to $79,000 in contributions Bilirakis received from drug companies last election cycle when he was sponsoring a bill on opioids as evidence of such an alignment.
Hunter is the first in the CD 12 field to preview his first-quarter fundraising numbers.
Through the end of 2017, Bilirakis had raised $787,359 for his re-election and had $370,061 in the bank. Tager account had $5,747 on hand at the end of the year while Thomas had $1,123.
CD 12 covers all of Pasco County and parts of northern Pinellas and Hillsborough counties. The seat carries a heavy advantage for Republicans – it voted plus-19 for Donald Trump in the 2016 cycle and is currently listed as "safely Republican" by University of Virginia political scientist Larry Sabato's "Crystal Ball"