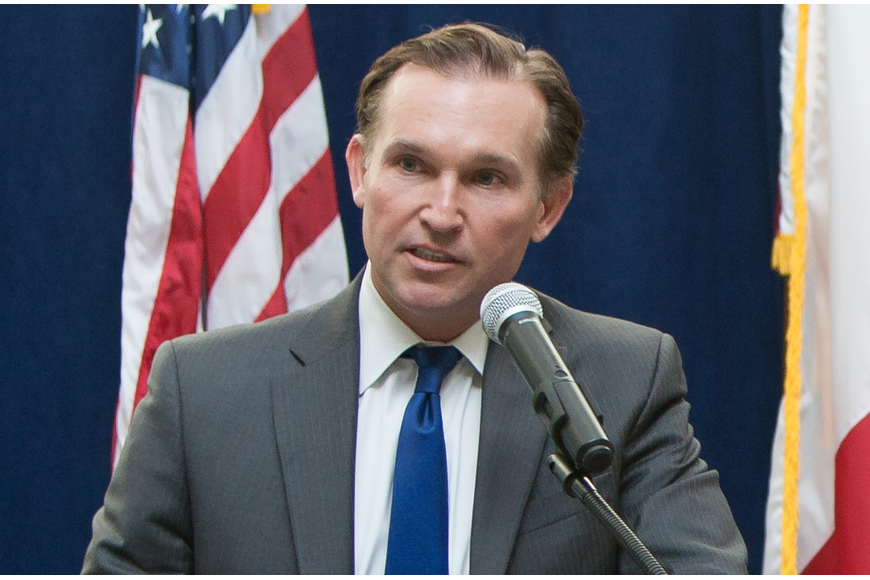 Jacksonville Mayor Lenny Curry has no meaningful opposition for his re-election bid and his first 25 days of fundraising likely will ensure that remains the case for some time.
In less than a month on the re-election trail, Curry raised just more than $1.5 million.
Of that sum, $255,305 went into the campaign account, and $1,246,500 went to his political committee, Jacksonville on the Rise, which is already running television spots.
Curry often talks about the importance of relationships — and what's clear from a list of donors is that his 2015 supporters are on board for four more years, along with one name who wasn't a Curry backer in 2015 (Shad Khan).
Just a few of those names that went in for $25,000 or more to the political committee: Tom Petway, Betty Petway, and Ty Petway; current Jaguars owner Shad Khan and former Jags owner Wayne Weaver; Gary Chartrand, John Baker, John Rood, and Aubrey Edge; Peter Rummell (divergence on an assault weapons ban notwithstanding).
In addition to Rummell clearing the $25,000 mark personally, RummellMunz Partners donated another $25,000, and family members donated as well.
JB Coxwell, Suddath Company, Summit Construction, PGA Tour, and bestbet likewise went $25,000 in.
Giving at lesser levels: Florida Blue ($15,000); Marty Fiorentino and the Fiorentino Group ($3,500); Tim and Jessica Baker (and his companies), adding up to $6,000; Southern Strategy Group lobbyists Deno Hicks and Matt Brockelman ($1,000 each).
The bottom line is that Lenny Curry can run an aggressive re-election bid for the next year with as much paid media as he needs. Adding to that: Curry has strong relationships with main anchors on both WJXT (Kent Justice) and Action News Jax (John Bachman), which could help him framing stories, like the current JEA discussion, that may prove difficult for messaging.
Curry's principal committee for fundraising, we are told, will be Jacksonville on the Rise. He is not actively soliciting funds for his other established committee, Build Something That Lasts.