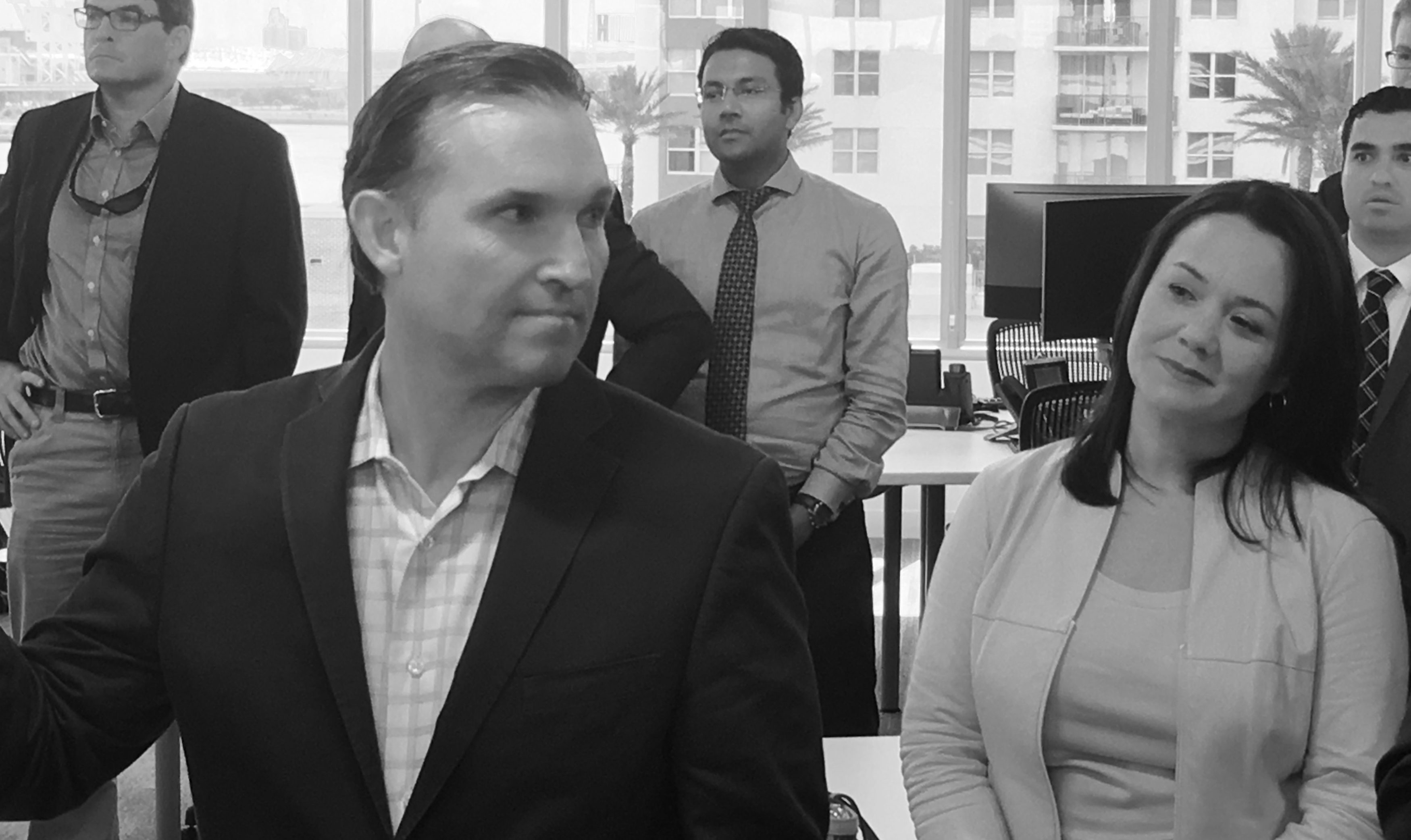 The ongoing contretemps between Jacksonville Mayor Lenny Curry and City Council President Anna Brosche continued apace last week.
The two Republicans exchanged sharp words in letters, with Curry (who has lambasted Brosche in the past, including but not limited to descriptions of her actions as "disgraceful, irresponsible, ridiculous … slanderous") asserting that Brosche's communications with the Mayor's Office are simply "public relations" efforts rather than attempts at good faith communication.
Curry continued this line of argument on WJXT's "This Week in Jacksonville," charging that Brosche lacked follow-through on issues (citing her lapsed advocacy for Confederate monument removal in the wake of Charlottesville) and saying that Brosche wanted to have lunch with him ostensibly so he and Brosche "could be seen together in public."
Brosche addressed some of the interview's claims on Sunday.
"At the repeated urging of mutual supporters and community leaders wanting to broker reconciliation," said the Council President, "I took it upon myself to reach out to Mayor Curry and extend an invitation to meet for lunch to create a path for better communication.
"He accepted the invitation, although as is typical with Mayor Curry, he wanted to meet in private. I did not say, 'We just need to be seen together.' I expressed my desire to meet in public, with the interest in meeting on neutral ground and for those concerned about our strained relationship to have the opportunity to see our mutual efforts at forging a more positive path." Brosche said.
From there, the Council President addressed the dynamic between the Mayor and herself, one in which the toxicity has become, as she put it, "unhealthy."
"Mayor Curry can spin my request however he'd like; it was this simple: an effort to open up our communication and for the public to be part of that process," Brosche said.
"As for his messaging against me, I am, quite frankly, surprised to be an object of his constant attention, one requiring a messaging campaign. While he is focused on the dynamic of our unhealthy relationship, I am going to continue my efforts to serve the people of Jacksonville, and keep asking questions to make sure everything adds up for the people," Brosche added.
Of course, the main battleground for this conflict, at this point, is the special committee to explore the potential sale of Jacksonville's utility, JEA.
After two consecutive Thursdays in which he took tough questions from that committee, JEA CEO Paul McElroy decided his time was up, and stepped down from the highest paying public position in the city.
For Brosche, this decision adds to the current "uncertainty" surrounding the utility.
"I was surprised by Paul McElroy's decision to not renew his contract during a period that could be described as a possible transition. I sincerely appreciate Paul's leadership and significant contributions to creating a strong culture of community at JEA," Brosche said.
"Uncertainty has been a frequent term used in the process of evaluating a potential sale of JEA; Paul's departure brings no exception," she added.
What's clear is that Brosche and Curry are on different tracks. While the issue of JEA sale exploration has most vividly shined a spotlight on the issue, the reality is that this dynamic's toxicity dates back even to when Brosche was running for Council President a year before.
With the feud now a matter of public record, one wonders if even a working rapprochement is possible.