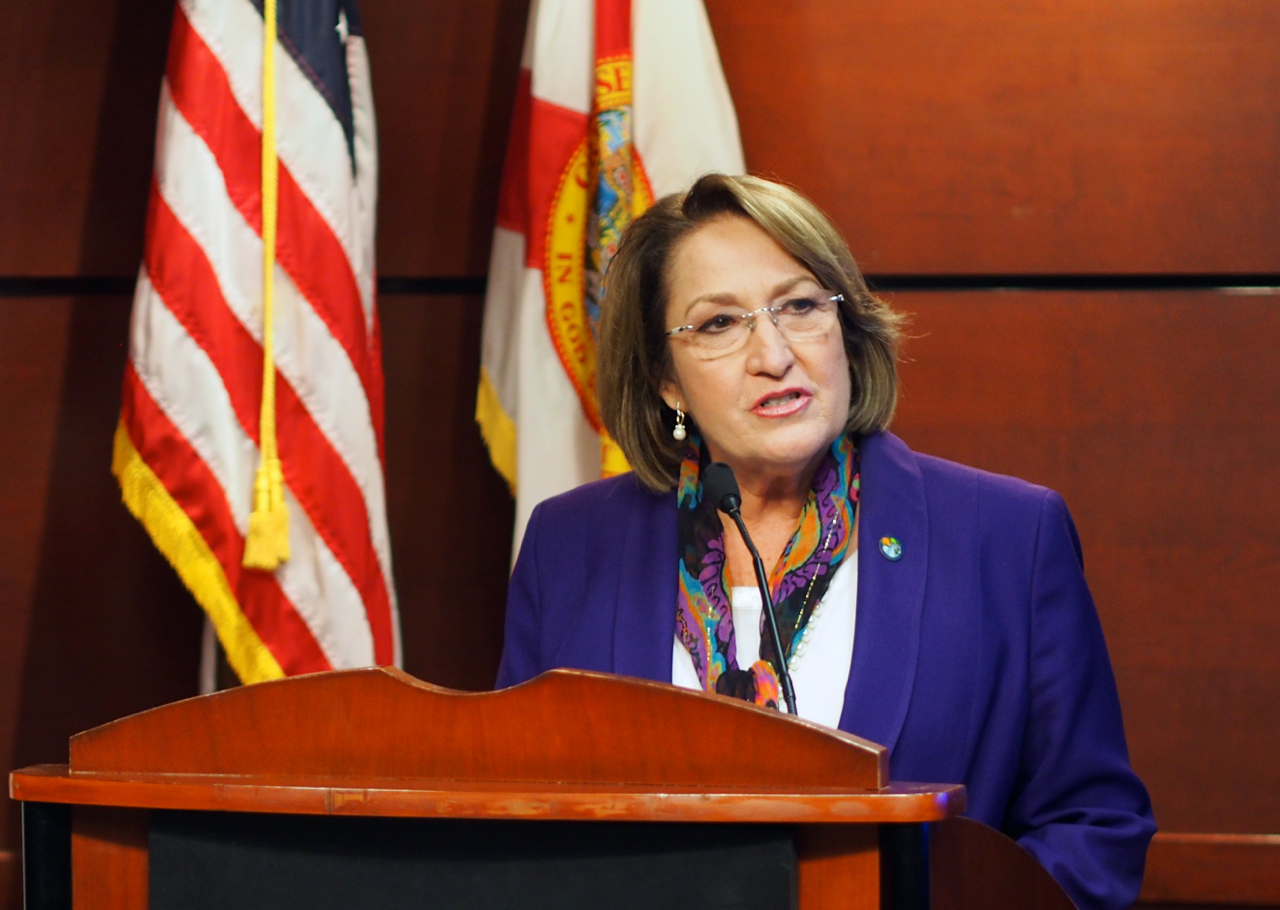 Orange County Mayor Teresa Jacobs has called a press conference for Wednesday afternoon on her next political move amidst wide-spread speculation that she's preparing a run for the county-wide chair of the Orange County School Board.
Jacobs is set to leave the mayor's office due to term limits at the end of 2018 after eight years as the powerful, full-time chief executive of Orange County government. She has not publicly acknowledged interest in the school board chair's position but has been considering options for nearly a year to stay in public office.
She has called a 2 p.m. press conference for the Orange County Supervisor of Elections Office, a likely site to reveal her political ambitions.
Incumbent Orange County School Board Chair Bill Sublette is not seeking re-election. Ironically, Sublette first announced he would leave that post this year when he announced his candidacy to run for Jacobs' position as Orange County mayor. But he withdrew his candidacy in February.
Already in the school board chair's race are School Board Member Nancy Robbinson, teacher Robert Prater, and Orange Technical College Administrator Matthew Fitzpatrick.
Jacobs' background was in banking, and she rose to political significance in 2000 as an active presence in county issues as president of the Orange County Homeowners Association Alliance. She served two terms on the commission. In 2010, running largely on an ethics reform platform, she won election as mayor with 68 percent of the vote. In 2014 she won re-election without opposition.
After the Pulse nightclub massacre she and Orlando Mayor Buddy Dyer also became dual national symbols of the city's and county's unity and efforts toward healing and recovery.
Her big wins for the top elected position in one of Florida's biggest counties, and the popular praise she received after Pulse have led to widespread speculation of her next political office. She has been frequently mentioned as a potential candidate for statewide office, notably of her prospects to run for chief financial officer or as a lieutenant governor running mate.
However, she also has clashed with much of Central Florida's political and business establishment, particularly those in downtown Orlando, and particularly due to her conservative positions on how to spend the county's very lucrative tourist development tax. In 2016 she was openly feuding with the region's hotel and tourism community. However, she has recovered somewhat. In 2018 the Central Florida Hotel & Lodging Association named her public servant of the year.
Last week, with her potential candidacy looming, Dyer announced his endorsement of Robbinson in the school board chair's race.