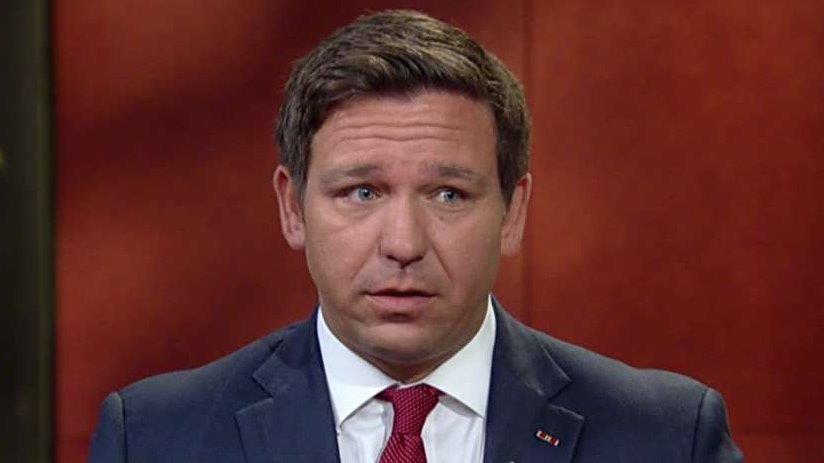 At a meeting of the "Collier for [Donald] Trump Club" over the weekend, Republican candidate for governor Ron DeSantis staked out a provocative position regarding the case of Nikolas Cruz, the gunman who went to his former high school in Parkland in February and shot 17 people dead.
In response to an audience question suggesting that "nefarious" policies led to school officials in Broward County "get[ting] money for not reporting minority crime," DeSantis didn't challenge the premise of the that question.
Nor did he take issue with the phrasing "minority crime."
The northeast Florida Republican did, however, reframe the question slightly before agreeing essentially with the premise of the questioner.
President Barack "Obama had a policy that a lot of these liberal school districts adopted, to basically say, look, we want to lower crime rates among our schools, so the way to do that is to simply does not report people for crimes," he said.
"So if you … assault somebody, we're not going to report it, you're not going to get arrested, because we don't want you to get a criminal record, we don't want to have a lot of crime in our school, so we're just going to pretend it doesn't exist [and] put our head in the sand," DeSantis said.
From there, DeSantis contended that "Cruz in Parkland … could have been arrested and convicted for assault. He could have been arrested and convicted for issuing threats, probably could have been arrested and convicted for other things too—because he was so outrageous in his conduct."
"And yet time and time again when they went to his house — how many times 20, 30 times — and chose to do nothing. Because of the policy was, we don't want to get this individual in the justice system, it's not good for statistics," DeSantis added.
U.S. Sen. Marco Rubio issued similar claims in the wake of the Parkland massacre; these were debunked by the Broward County Superintendent, who contended that Cruz was not part of the civil citation program that Rubio previously maligned and that DeSantis maligned most recently.
As Boston Globe columnist Michael Cohen explained this week, "Unlike previous mass shootings, the Parkland massacre sparked a long overdue and much-needed national debate about guns. It also led to a wave of gun control activism."