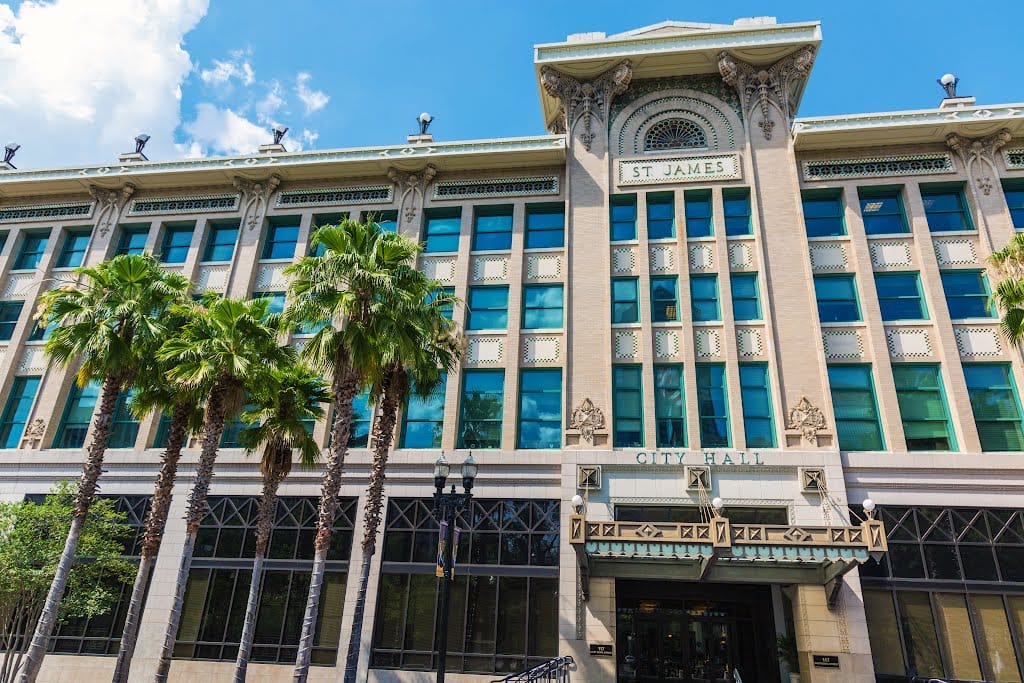 Jacksonville City Council fundraising is picking up, less than a year before the March election. Below are ten insights (in no hierarchical order) into trends we are seeing in local races.
—-
Ron Salem holds serve: In the now-three-way race between Republicans Ron Salem and Bill Bishop and recently-filed Democrat Darren Mason in At Large Group 2, Salem continues to control the money.
Just over $5,500 of March money pushed Salem close to $157,000 between hard money and committee cash. While fundraising has slowed for Salem, he's well ahead of Bishop, whose $500 March leaves the former councilman with just over $12,000 on hand.
The big story was Mason's failure to launch; a $730 month leaves him with just over $500 on hand.
—-
Matt Carlucci takes fundraising break: After a $29,000 March, At Large Group 4 Republican Matt Carlucci is taking a break from fundraising. He has reached his campaign budget of $250,000.
The former district Councilman is well ahead of another former councilman, Don Redman, whose March launch netted him just $3,950. The donor class is with Carlucci.
—-
Al Ferraro keeps banking: No one will challenge Republican Al Ferraro in deep-red District 2, but the fundraising continues. Ferraro had $28,750 raised against $25.75 spent after March's $17,950.
—-
Cumber keeps flexing: Even with an underwhelming $4,500 March, LeAnna Cumber continued to bank, with over $170,000 on hand. Democrat James Jacobs still has $473.28 on hand.
—-
Boylan makes up ground: In district 6, former WJCT CEO Michael Boylan is still behind Chamber candidate Rose Conry, but Boylan outraised Conry in March. Boylan raised $11,400, in his second straight month over five figures in fundraising. Conry raised $2,275.
Despite the reversal in fortunes in March, Conry still holds leads in total money raised ($69,635 to $41,875) and cash on hand (approximately $63,400 to roughly $31,400).
—-
Gaffney builds a lead: District 7 incumbent Reggie Gaffney continues to build a cash lead against the field. The Democrat has $33,000 on hand after $6,100 raised in March from eight checks from people like J.B. Coxwell and Michael Balanky's "Kings Avenue Development." His closest competition, Sharise Riley, has given her own campaign $8,400, an effort which has under $7,000 on hand.
—-
Holly leads incumbent Brown: In District 8, Tameka Gaines Holly has nearly $16,000 on hand after bringing in $2,894 in March. Running behind: Albert Wilcox, who has just over $6,500 on hand, and Diallo-Sekou Seabrooks, who has nearly $5,000 on hand … including an interesting donation from Jacksonville trial lawyer Eddie Farah.
Meanwhile, whither the incumbent? Katrina Brown put up a goose egg in March. Against a crowded field with candidates raising money, Brown needed a quicker start than she got last month, in her first month of fundraising.
—-
District 10 mess: For those wanting to get money out of politics, the District 10 race offers a unique illustration. Only one of the six candidates (Kevin Monroe) has more than $1,000 on hand. Surprising that property or union interests aren't floating a candidate, bankrolling him and her for reliable votes on issues that may come before the council. But there's still time.
—-
White, Diamond build war chests: District 12 and 13 Republicans Randy White and Rory Diamond continue to build campaign accounts with no opposition filed. In March, White brought in $9,210 with max donations from the police and fire unions; he has over $78,000 on hand.
Diamond, whose campaign is being handled by Lenny Curry's political advisor Tim Baker,  banked another respectable month of fundraising in March, raising $8,350. He now has raised $119,000, with over $117,000 on hand.
—-
Gettinger makes up ground: In the House District 14 race, Democrat Sunny Gettinger made up some ground in March against Republican Randy Defoor, even as Defoor still holds the lead.
Gettinger brought in $13,450 in March, and she has over $43,000 on hand.
Defoor brought in $4,250 in March, continuing a trend of middling fundraising. In 2018, she has raised under $10,000.
However, Defoor still has over $91,000 on hand.