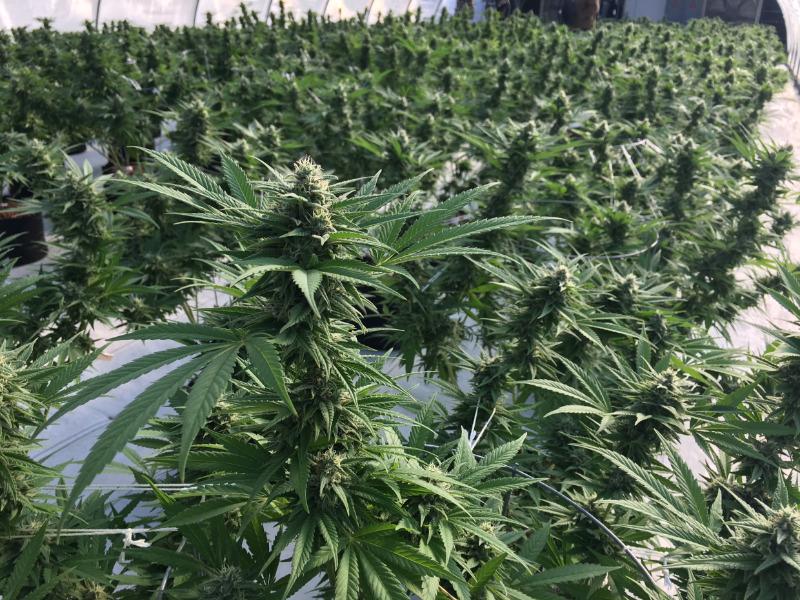 Calling it a "blue sky opportunity," the state's chief medical marijuana regulator opened a rule-making workshop Friday with a twist: No rules.
Agencies usually issue draft rules weeks in advance of a workshop, so there's something to comment on when interested parties arrive. Many attendees were lobbyists for marijuana providers.
But Christian Bax, head of the Florida Department of Health's Office of Medical Marijuana Use, told reporters after the workshop — which lasted barely half of the three hours allotted — that he wanted to start with a blank slate.
That includes addressing the emerging issue of 'dumpster diving' behind medical marijuana treatment centers.
"The department certainly has ideas on where we'd like to go … but this has been such a contentious issue, with so many people with so much to say," Bax said. "We don't want to get ahead of the process, and come out with (rules that say), 'this is where the negotiation starts.'
"People get the idea we're cemented behind a position, and it's much more difficult to claw changes back," he added. "We understand there will be pushback … but we want to have at least made a good-faith effort to get everyone's opinion to have a benchmark to justify the rules."
There wasn't exactly a deluge of opinions, however, at the workshop, aimed at regulations on "packaging and labeling," "solvent-based extraction" processes, retail location "advertising and signage," and even "waste management."
For instance, Bax said he's heard "anecdotes" from other states where people were rifling through dumpsters behind medical marijuana stores looking for "product."
"People perceive that waste as (containing) medical marijuana, or plant product," he said. "We see now that waste disposal areas have become highly secure … You want to avoid the appearance of being a soft target."
Could that result in Florida with a future rule on trash security, including lockable dumpsters? Maybe, Bax said, but that creates more problems.
"If people see a dumpster that's locked, they're going to think there's something inside" worth stealing, he said. "We've been told about dumpsters with crowbar marks" because would-be thieves "perceive there's product in there."
Bax's office now begins writing proposed rules, followed by additional public comment on the proposed language.