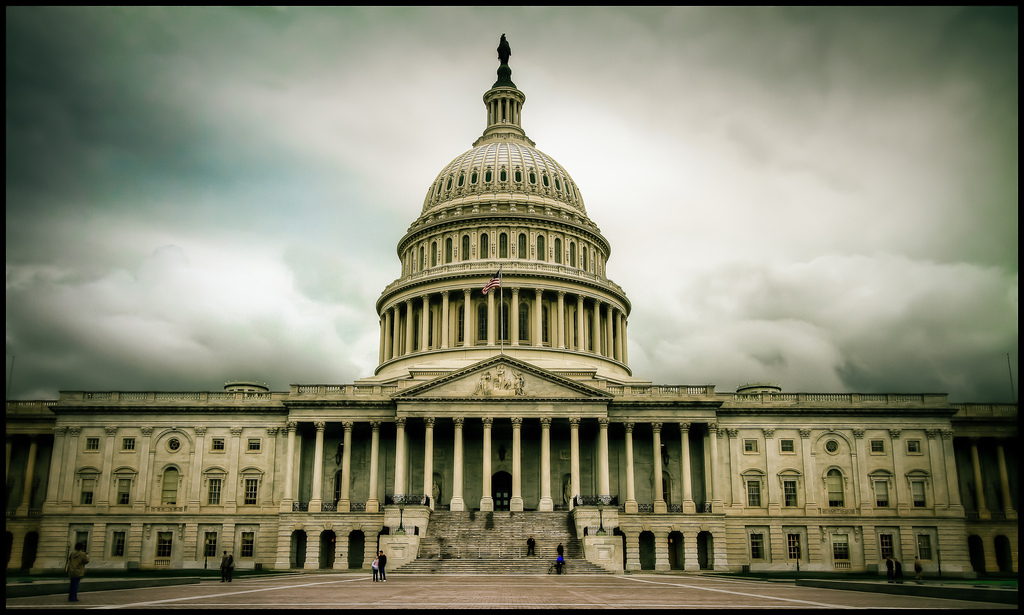 Before 'slimeball,' there was the grace of Barbara and George H.W. Bush
The current President of the United States is no better than a "mob boss," according to the former Director of the FBI. The former Director of the FBI is a "slimeball," according to the current President of the United States.
Just another day in Washington.
This is where the discourse involving President Donald Trump has evolved. Incoming fire is met with outgoing salvos.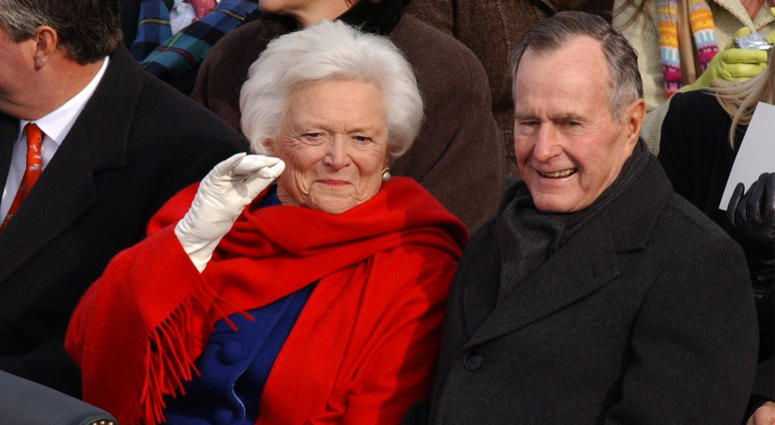 Even a supposedly unifying event of punishing a rogue state like Syria for bombing their own people is not immune from partisan comments. Democratic Sen. Bill Nelson supported the U.S. response, but had some criticism for Trump at the same time (see below).
Longboat Key Republican Vern Buchanan was supportive, calling it a "measured response," while Miami Republican Mario Diaz-Balart said the air strike "decisively punished" the regime of President Bashar al-Assad.
Besides Nelson, other Democrats offered support, but want more. Democrat Ted Deutch from Boca Raton and Lois Frankel from West Palm Beach called for Trump to obtain a new authorization agreement from Congress before acting again.
Orlando Democrat Val Demings took it a step further, actually hinting at a wag-the-dog accusation.
"Did (Trump) change his mind today in order to change the headlines or does he have a well-thought-out strategic plan?" she posed.
Recent history reveals presidents usually take slings and arrows that come with the job. When responding to jabs and attacks, sarcasm has often been the tool of choice rather than verbal sledgehammers.
While the ugliness between former FBI Director James Comey and Trump shows where national politics stand today, on Sunday, we received a reminder of how things were not that long ago.
When word emerged that Barbara Bush was in failing health, her time in the White House became a fond memory. Recollections poured in from Republicans and Democrats alike.
Chelsea Clinton talked about Barbara's kindness "on every occasion we met." House Minority Leader Nancy Pelosi wished her well and sent "love to President Bush and their family."
Barbara Bush's husband and son had plenty of opposition to their policies, but nearly always engaged in measured disagreements. Presidents Bill Clinton and Barack Obama were known to push back at critics but were not drawn into name calling.
While the present vitriol will go on indefinitely, the grace of past occupants of the White House, especially the 41st President and the First Lady, is something worth remembering.
Nelson, Booker say Trump tweet let Assad off the hook
The Pentagon and allies of the United States were satisfied with the results of the missile strike on Syria conducted late Friday. Nelson was not.
While Florida's senior Senator gave his support soon after the attack, he believes the missiles could and should have severely damaged Assad's ability to conduct future chemical attacks, but two things got in the way of that; Twitter and Trump. The president "let the cat out of the bag" according to Nelson, with a Wednesday morning tweet where Trump said the missiles were coming.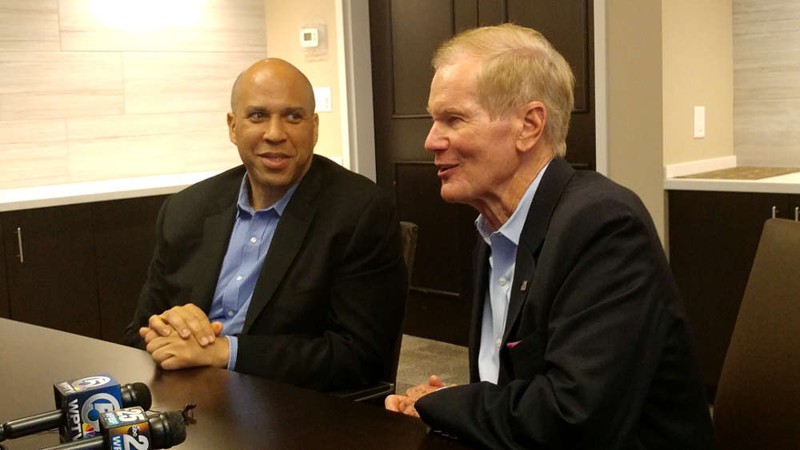 "They moved equipment, materials, and personnel out. They knew we were coming after their chemical production," said Nelson in Tallahassee Saturday. "I want us to stop President Assad from using chemical weapons, and we need to hold him accountable for chemical weapons . . . (but) I think it is going to have limited effect."
Nelson was campaigning in Tallahassee with New Jersey Democratic Sen. Cory Booker, who shared Nelson's sentiments.
"One of the most horrific, horrible acts and there is not going to be any consequences," said Booker, who also mocked Trump's tweets. "This is a president that doesn't talk softly and carry a big stick. Sounds like he does the exact opposite of that."
Trump responded to the criticism by saying he did not indicate "when" the missiles were coming.
Rubio's Trump translation gets cheers, laughs
Trump came to Miami on Monday touting the benefits of the tax cuts and tax reforms passed in December. Joining him at Bucky Dent Park in Hialeah was Republican Sen. Marco Rubio.
While the event was conducted mostly in English, Rubio asked Trump if he could tell the audience in Spanish what the president said about the tax cuts. Trump, who called Rubio "a great friend," quickly consented.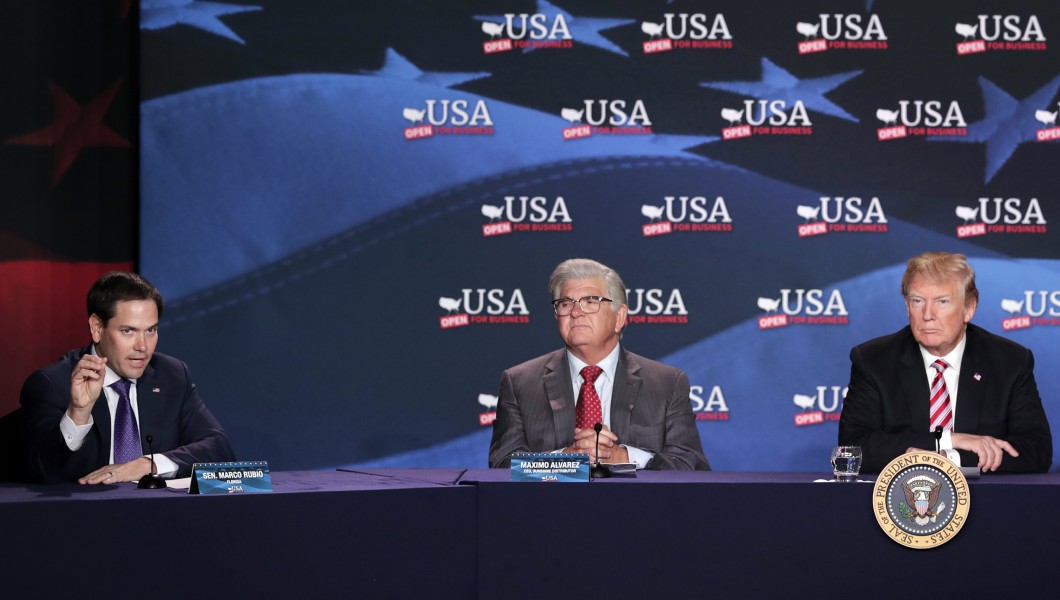 After his translation of Trump's tax cut message, the crowd roared their approval. Trump mentioned the crowd did not stand when he said it in English but did when Rubio said it in Spanish.
"I just said they saved a bunch of money by switching to GEICO," he quipped.
"Very good," Trump said.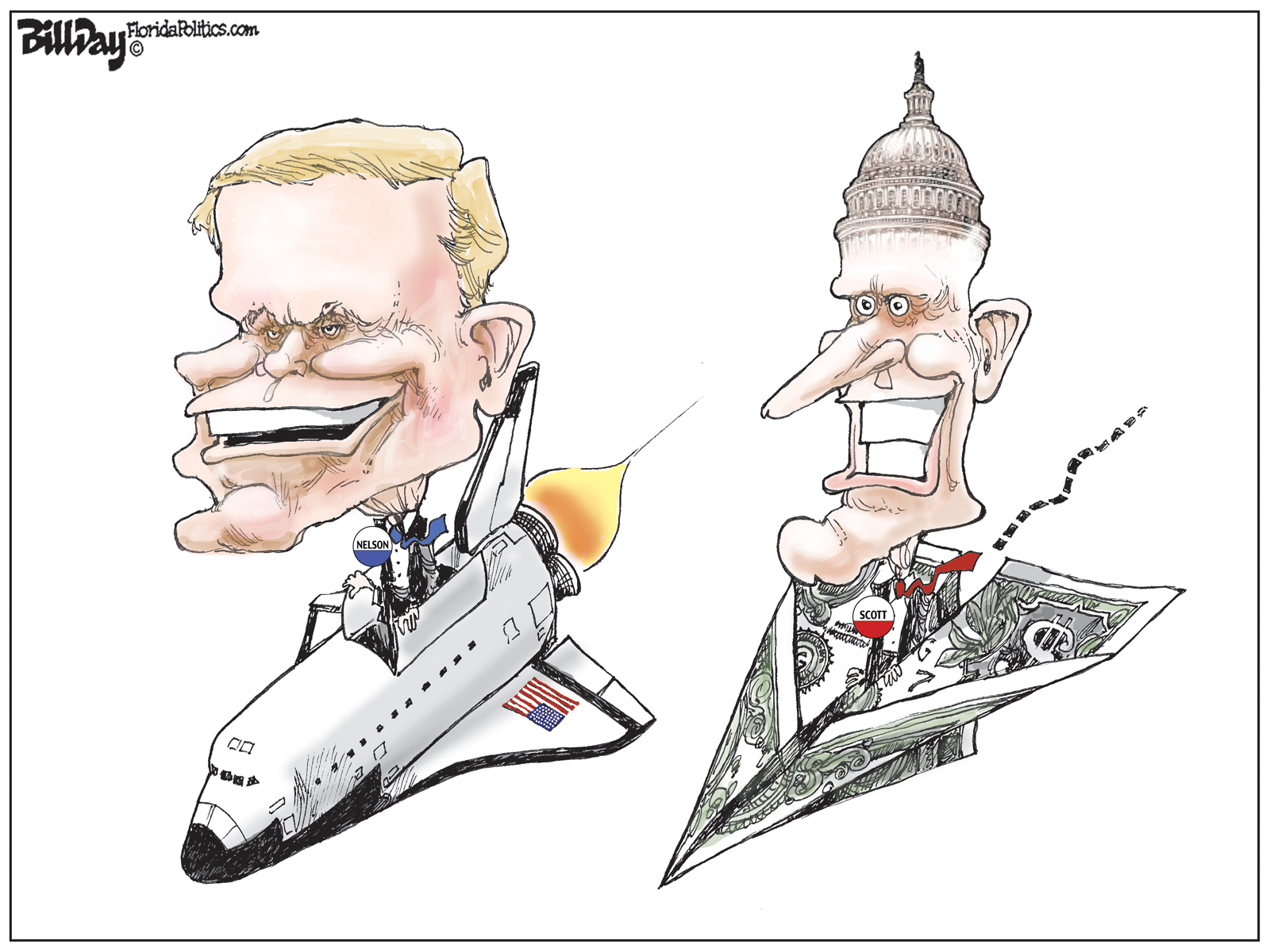 Scott holding two D.C. fundraisers this week
Less than a week after entering the race for Nelson's Senate seat, Gov. Rick Scott is in Washington this week for two big fundraisers. The hosts for both are well-known.
On Wednesday, former GOP Rep. Jeff Miller from Pensacola is hosting a private reception in his Washington home featuring House Majority Leader Kevin McCarthy of California from 5:30 to 6:30 p.m. Miller, the former Chairman of the House Veterans Affairs Committee and an early backer of Trump, is now a lobbyist for the DC firm of McDermott Will & Emory.
McCarthy is striving to succeed Paul Ryan as the next speaker, but that role could change to minority leader depending upon the results of the fall elections.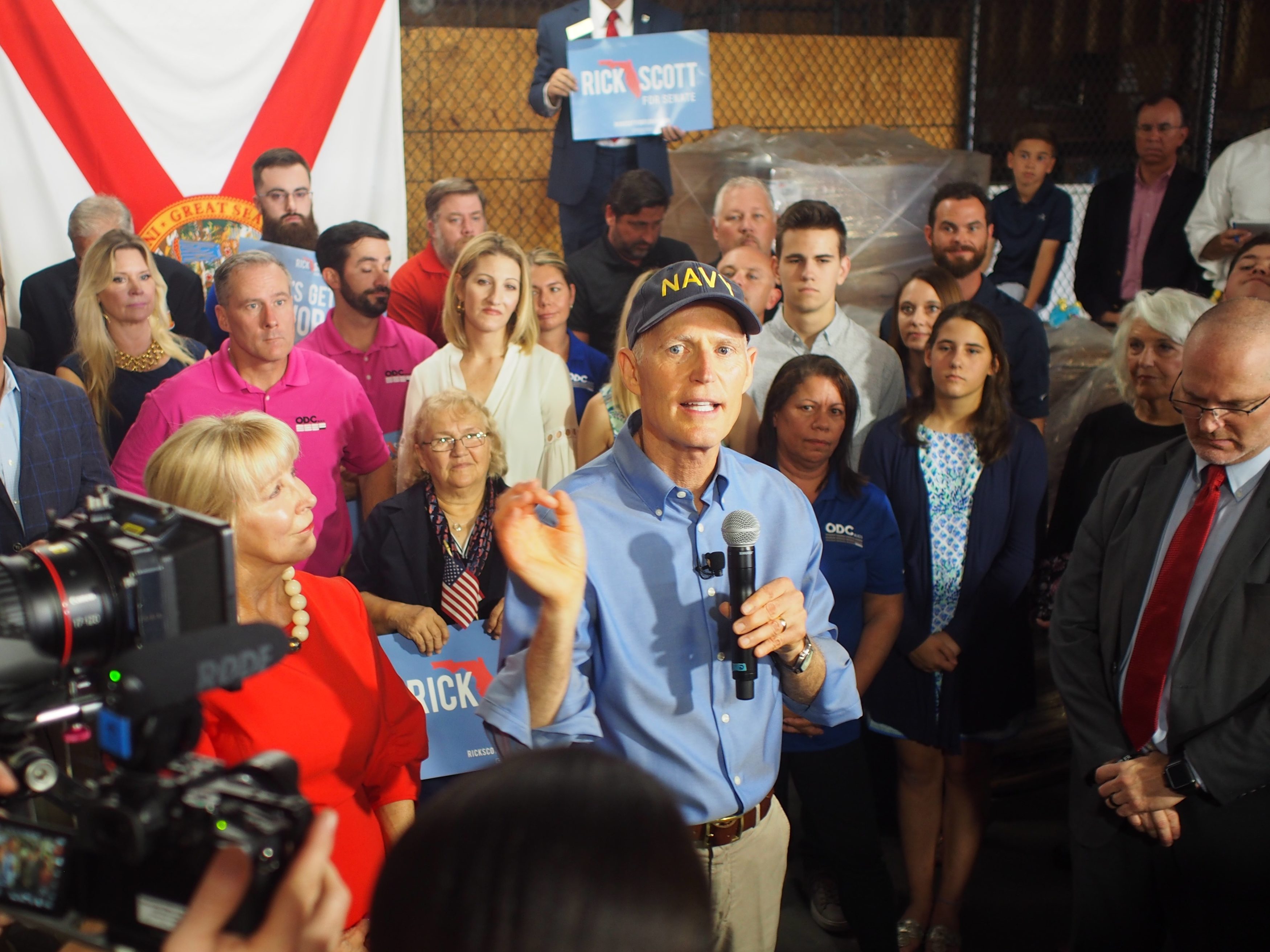 On Thursday, BGR Group, a firm founded by former Mississippi Gov. Haley Barbour, will host Scott and GOP Senate leaders at a 6:30 p.m. reception at their Washington Office. Among the featured guests are Senate Majority Leader Mitch McConnell of Kentucky, Senate Whip John Cornyn of Texas, NRSC Chairman Cory Gardner of Colorado, Sen. Joni Ernst of Iowa and Sen. Todd Young of Indiana.
Barbour, whose name appears at the top of the host committee, also served four years as Chairman of the Republican National Committee. Some other familiar names on the host committee include former Jeb Bush Deputy General Counsel Reg Brown, Greenberg Taurig's Fred Karlinsky, and former Sen. Connie Mack staffer Mary Beth Savary Taylor (now vice president of the Nickles Group).
The event will run from 6:30 to 8 p.m.
Gaetz joins bipartisan members questioning FBI handling of San Bernardino incident
According to a Department of Justice Inspector General report, the FBI forensics unit responsible for unlocking the iPhone of San Bernardino, Calif. domestic terrorist Syed Rizwan Farook, did not follow proper protocol. The unit claimed to be unable to unlock Farook's phone as part of the investigation, saying in a lawsuit the manufacturer (Apple) held the only key.
In a letter to FBI Director Christopher Wray, Fort Walton Beach Republican Matt Gaetz and a bipartisan group of lawmakers said the unit did not consult with third-party vendors or relevant FBI offices, including the unit that had the potential solution. The IG report said FBI officials were not exhausting all technical options "precisely because they wanted the suit against Apple to go forward."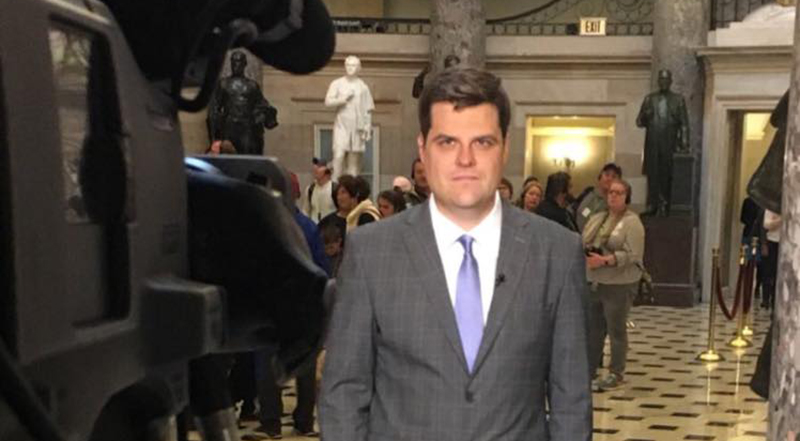 "Perhaps most disturbingly, statements made by the Chief of the Cryptographic and Electronic Analysis Unit appear to indicate that the FBI was more interested in forcing Apple to comply than getting into the device," they wrote.
Farook's phone was not the only problem. According to the letter, the FBI encountered 7,800 devices last year that the agency claims it could not access due to encryption.
"It was not until the night before the FBI's suit against Apple, which was predicated 'on the notion technical assistance from Apple was necessary to search the contents of the device,' that the FBI first consulted the third-party vendor that it knew had nearly completed a solution," they continued.
Farook and his wife Tashfeen Malik murdered 14 people on December 2, 2015.
Murphy war chest grows to more than $1 million
It was another good quarter for Winter Park Democrat Stephanie Murphy, who said that during the first three months of the year, her re-election campaign raised more than $400,000. The first quarter puts Murphy's campaign account past the $1 million mark in cash on hand as she seeks a second term in Florida's 7th Congressional District.
"Supporters from across the political spectrum are investing in Stephanie Murphy's campaign because they know she will keep delivering results for central Florida families and small businesses while holding Washington accountable," said Christie Stephenson, Murphy's campaign manager.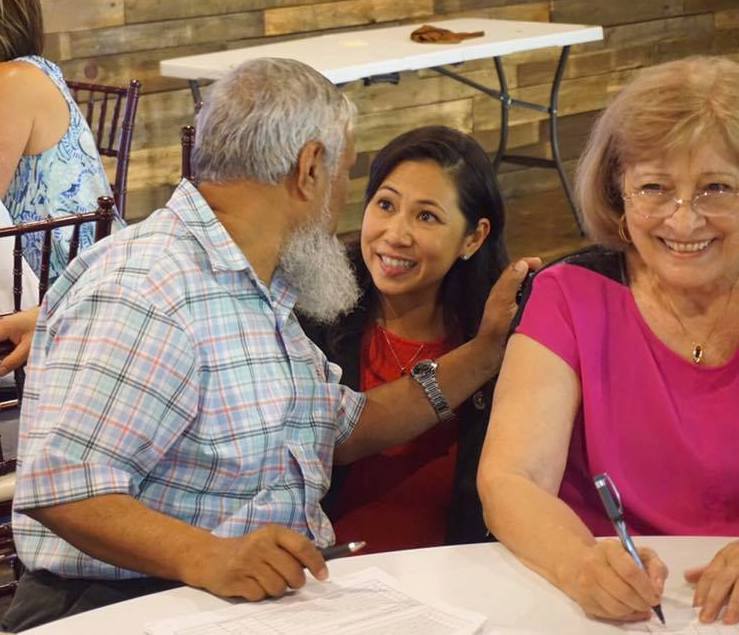 "Stephanie Murphy is recognized as one of the most effective and bipartisan legislators, and she will keep fighting every day for jobs, security, and equality."
Murphy is running against a handful of Republican challengers in 2018, including Scott Sturgill and state Rep. Mike Miller, who distanced themselves from fellow Republicans Patrick Weingart and Vennia Francois fundraising-wise. Sturgis has raised $520,000 and has $366,000 cash on hand while Miller has raised $326,000, with $270,000 in the bank.
Crist demands Transportation Dept. take action after 60 Minutes piece
On Sunday, CBS' 60 Minutes program targeted Allegiant Air. On Monday, Democratic Rep. Charlie Crist did the same.
Crist wrote to Secretary of Transportation Elaine Chao, demanding the Department of Transportation take action "to improve passenger safety" and holding Allegiant Airlines accountable for past safety violations. The 60 Minutes piece, as well as investigative work by the Tampa Bay Times, highlighted breakdowns on the budget airlines routes, including five instances in a single day.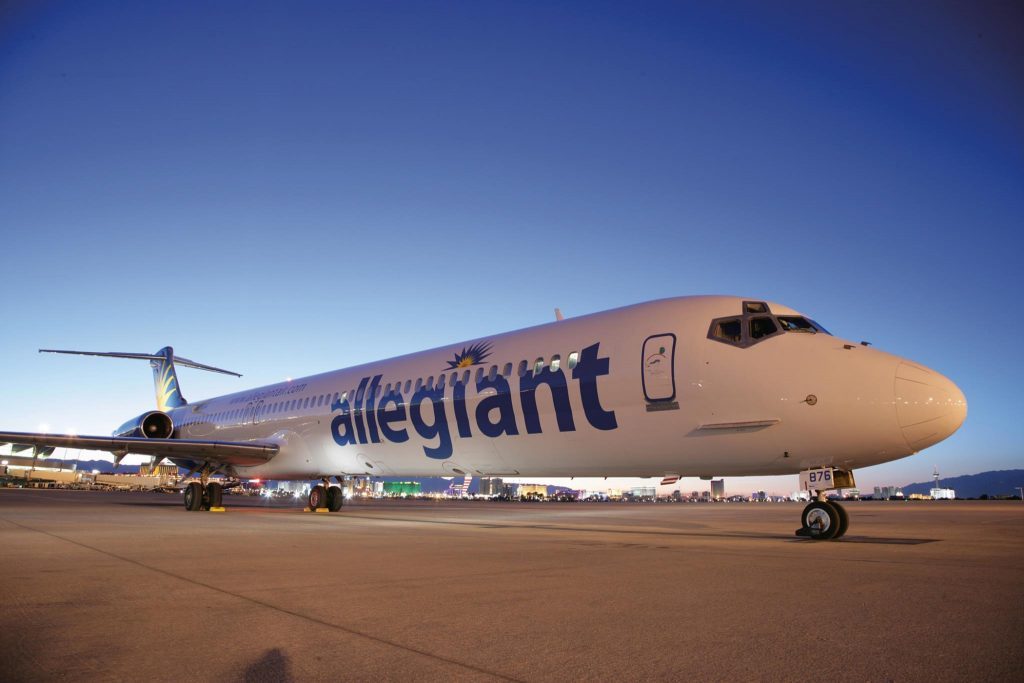 Crist also called for reforms at the Federal Aviation Administration.
The revelations "paint a disturbing picture of an airline with a poor safety record, and a Federal Aviation Administration with lax enforcement," he wrote. "It calls into serious question whether Allegiant and the FAA are doing all they can to put passenger safety first."
Allegiant operates 95 percent of all its flights out of the St. Petersburg-Clearwater International Airport. It is located in the Pinellas County district represented by Crist.
Nelson joined Crist in questioning the role of the FAA saying "the traveling public deserves to know whether the FAA is conducting thorough safety oversight of Allegiant Air."
Mast outraged by those voting 'no' on balanced budget amendment
With budget deficits on the rise, Republican leaders in the House brought a bill to the floor that would serve as the first step in creating a balanced budget. If enacted, 38 states would need to ratify it before balanced budgets would be required in Washington.
Palm City Republican Brian Mast was outraged the measure did not reach the two-thirds majority necessary for it to go forward. It gained a 233-184 majority.
In a message to constituents labeled "Are you kidding me?" Mast blasted the 184 who "just teamed up to block" the measure.
To hear Mast's opinion on the nation's debt, click the image here:
"Our $21 trillion debt is one of the greatest threats to our national security and economy," Mast said. "A Balanced Budget Amendment, on the other hand, would have been an essential first step to addressing our nation's failed status quo.
The bill comes just a few weeks after the House approved – and Trump signed – a $1.3 trillion spending bill. Mast made sure to remind constituents he voted against "the bloated omnibus package."
Among Democrats, seven voted for the amendment bill while 6 Republicans voted against, including Carlos Curbello of Kendall. No Florida Democrat voted in favor.
Poll: voters favor GOP on taxes, but disapprove of tax bill       
An NBC News/Wall Street Journal poll finds that a plurality of voters prefers the GOP view on taxes, while at the same time slightly give a thumbs down to the tax cut package passed in December. Among respondents, 35 percent said they prefer the GOP to handle the economy while 28 percent favors Democrats.
Republicans have a two-point advantage on taxes. Democrats led in both categories in December.
When it comes to the tax cut package, 27 percent said it is a good idea, while 36 percent take a negative view. More than half say the bill benefits the wealthy and corporations.
The poll surveyed 900 adults between April 8-11. It has a plus or minus 33 percent margin of error.
On this day in the headlines
April 17, 1961 – Rebel forces landed on the southern coast of Cuba from the Bay of Pigs and were locked in combat with the defending soldiers and militiamen of dictator Fidel Castro. The size of the invasion force and the scale of fighting was unconfirmed after telephone service between the U.S. and Havana was cut off.
There was great excitement among Cuban refugees in Miami, but spokesmen for the various rebel groups said they did not know if the attack was part of the long-expected, all-out war on Castro. There was no immediate comment from President John F. Kennedy or his administration.
April 17, 1969 – Sirhan B. Sirhan was convicted of first-degree murder for the June 5, 1968 assassination of New York Sen. Robert F. Kennedy. Sirhan was also convicted of assault with intent to kill five bystanders wounded in the volley of shots that the defendant let loose at the Ambassador Hotel.
Kennedy had just won the California primary and was possibly on his way to the Democratic nomination for president before Sirhan ambushed him after Kennedy's victory speech.
April 17, 2013 – Federal agents zeroed in on how the Boston Marathon bombing was carried out – with kitchen pressure cookers packed with explosives, nails and other shrapnel – but said they still didn't know who did it or why. The FBI and other law enforcement agencies repeatedly pleaded for members of the public to come forward with photos, videos or anything suspicious they may have seen or heard.
President Barack Obama branded the attack as an act of terrorism but said officials don't know if it was a planned attack by a group or individuals. So far, three people have died with another 17 critically injured. Among the dead was an eight-year-old boy.
Speaker Oprah?
Who will be the next Speaker of the House after Ryan? Many insider names are being floated, but how about someone from the entertainment world. Rubio reminds us that a person is not required to be a Member of Congress to be Speaker.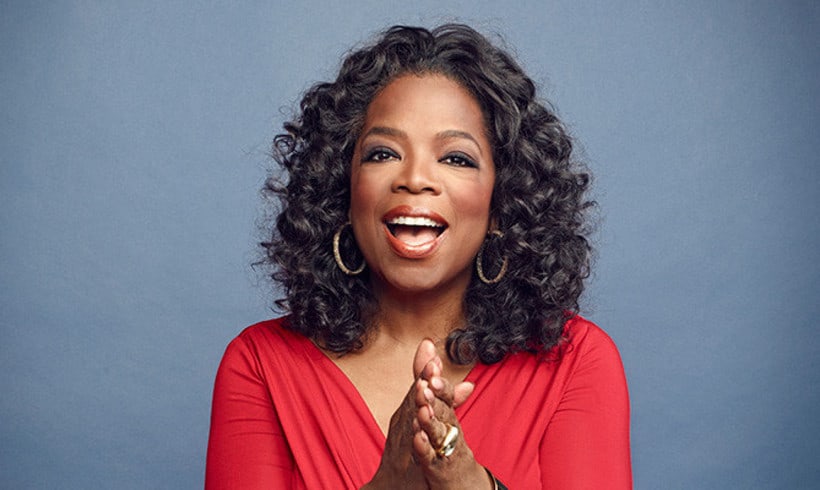 Asked about having someone like Kanye West or Oprah Winfrey serve in the role, Rubio jokingly responded that it would help unify the party but brought the conversation back to reality.
"That's like you don't have to be a cardinal to be the Pope, but they always elect a cardinal," he said.