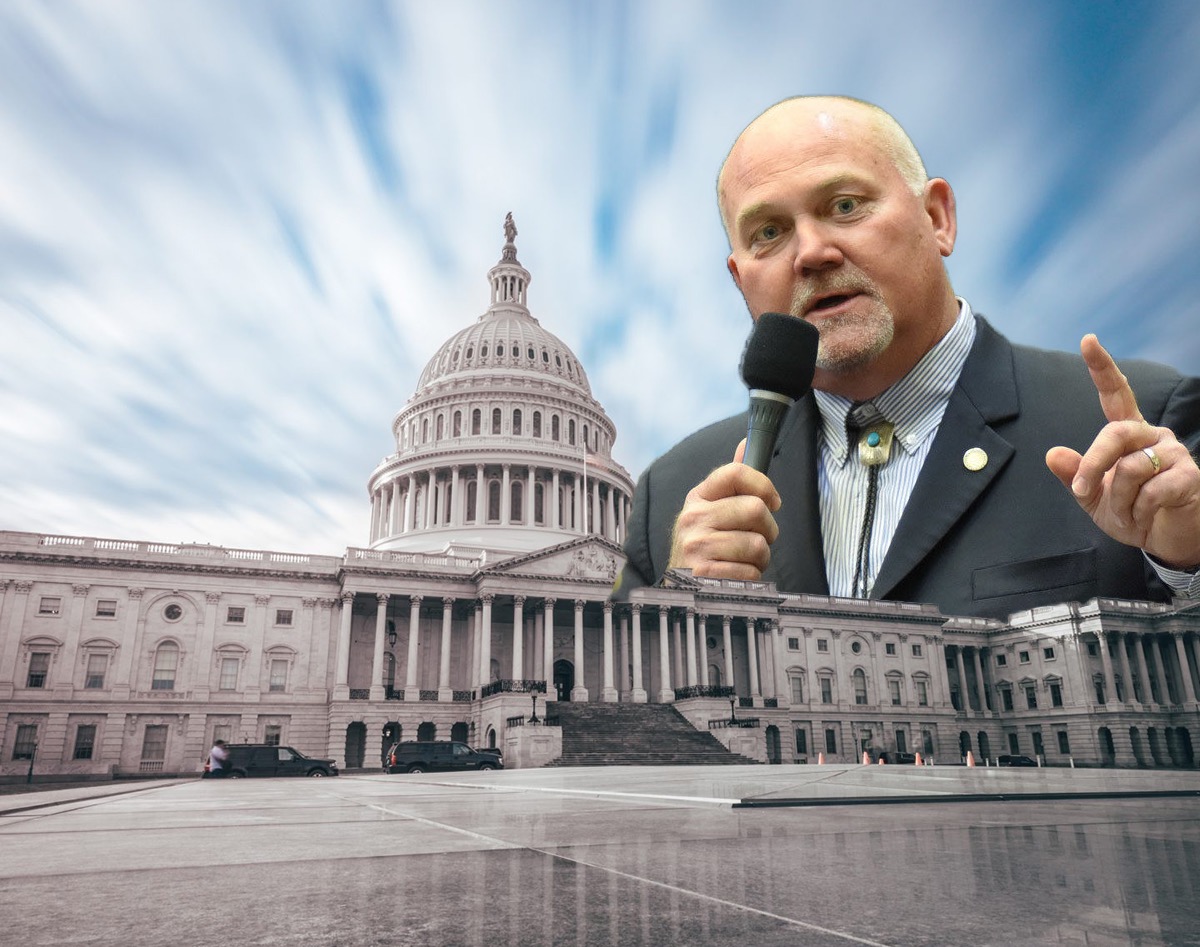 Former State Rep. Neil Combee, a Polk City Republican, announced Tuesday that he will seek Florida's 15th Congressional District seat left open by U.S. Rep. Dennis Ross.
Ross, a Republican from Lakeland, announced last week he will not seek re-election to the post he has held since January 2011.
Combee, 58, made his announcement at noon following his resignation as state executive officer for the Gainesville-based Farm Service Agency, a USDA agency serving Florida and the Virgin Islands and notifying his staff.
He resigned as representative for House District 39 in November when he was appointed to the federal post by President Donald Trump.
"I am a loyal supporter of President Trump and the great strides he has made for this country. While I had to think carefully about resigning my post, I can better help him and his programs by being in Congress," Combee said.
The Combee family name is well-known in Polk County, which makes up 40 percent of the congressional district, with such names as the historic Combee Settlement neighborhood and Combee Road.
Combee is a farmer, rancher and real estate executive and served 16 years as a Polk County Commissioner. Upon leaving in 2004, his fellow commissioners named the new county administration building for him.
He served on the governing board of the Southwest Florida Water Management District from 2005 until 2012 when he was elected to the Florida House.
Combee said CD 15 is a perfect fit since a large portion is rural and suburban and has a great deal of agriculture.
The district includes Polk County which makes up 40 percent while Hillsborough contains about 50 percent with Lake County making up roughly 10 percent of the district.
Pundits had for a long time before Ross' announcement had said after him, the district likely would be controlled by Hillsborough voters.
"With Polk and Lake counties this is a 50-50 split, but I also have great history with the eastern part of Hillsborough with friends and associates for a long time," he said.
Six Democrats have already opened campaigns for the seat before Ross' announcement of his retirement. Democratic officials say that the district is winnable this year for a Democrat because of the controversies surrounding the very president to whom Combee has pledged his strong support.
But the district in some form has been represented by a Republican since then Rep. Andy Ireland of Winter Haven switched to the Republican Party in 1984.
Polk County Republican Party Chair JC Martin said he has no doubt a Polk County Republican will win the primary and the general election.
"Polk County's favorite son (Commissioner of Agriculture) Adam Putnam will be on the ballot, and that is worth extra turnout from the Polk County side," Martin said of Putnam's run for governor.
Among those prominent Republicans also interested in Ross' seat includes state Rep. Ross Spano of Dover, who is expected to announce he is switching from campaigning for Florida Attorney General to mount a run for CD 15.
Tuesday afternoon, WMNF radio reported Spano is pulling out of the AG race, and intents to enter the race for Congress. He has not yet officially filed.
Spano was behind the resolution in the last Legislative Session that declared pornography a "public health risk." The measure recognized the health risk caused by explicit material, and recognized a need for "education, prevention, research and policy change to protect citizens of this state."
Speculation is that state Sen. Tom Lee of Brandon is studying a run.
Also officially in the race: Loretta Leah Lax Miller of Clermont and Curtis Ralph Rogers of Dover.
Another official in the Polk County Republican Party, family counselor Ed Shoemaker of Lakeland, announced last week that he will run for the seat.
Danny Kushmer, Executive Director of International Responsible Farming Council, headquartered in Hillsborough County, also announced Tuesday that he will run for the seat as a Republican. The council is a not-for-profit corporation to tell the American farmer's story through certification and participation in best management practices to ensure use of the latest food safety protocols.
Former state Rep. Seth McKeel and state Sen. Kelli Stargel, both Lakeland Republicans, are highly rumored as potential candidates but have said they will not run for the post.