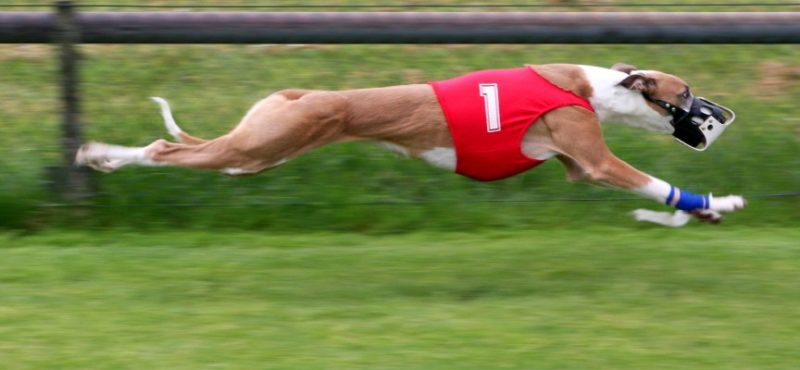 The future of greyhound pari-mutuel racing in Florida will be decided right where it should be – at the ballot box.
The Constitutional Revision Commission voted in favor of placing an amendment before voters in November to ban the, well, what is it exactly? It's not a sport, despite what its supporters say.
I guess you'd call it an industry, but it is one that already has been outlawed in 40 states. Florida is one of only six states where greyhound racing remains active; four other states have no dog tracks but have not outlawed racing.
My guess is that following the election, Florida will join the other four-fifths of the United States by phasing out what state Sen. Tom Lee, who sponsored the measure, called an "archaic tradition."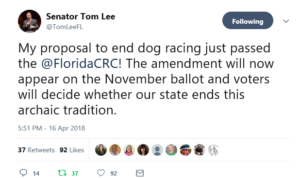 The reason is simple: You don't mess with Fido.
There is enough evidence in the public domain that shows many dogs have been drugged to make them run faster or simply slaughtered when their usefulness for generating income was done.
Just a year ago at Derby Lane in St. Petersburg, a veteran trainer had his license revoked when some of his dogs were found to have cocaine in their systems.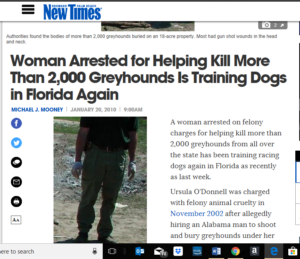 Supporters of the amendment are likely to flood mailboxes and TV airwaves with ads of mutilated dogs and frightening headlines like the one from 2010 that reported a woman who had been arrested for killing 2,000 greyhounds years before was back training dogs again in Florida.
A few thousand of those images are likely to outweigh arguments by industry supporters that such incidents are rare and often are the work of rogues.
Supporters have warned that a blizzard of lawsuits will be coming Florida's way from soon-to-be displaced owners if the amendment passes, but Attorney General Pam Bondi – a noted dog lover – dismissed that threat and basically dared opponents to bring it on.
According to the Florida Greyhound Association, there are 13 tracks operating within our borders. The group proudly trumpets that as "the most opportunities of any state."
Well, we'll find out soon enough how voters feel about that "opportunity."
At the core of the argument for a constitutional amendment is the simple premise that the people of Florida should get to decide what kind of state they want to have.
What people may once have seen as harmless entertainment now doesn't seem that way after a look under the hood at what is really going on.
Does that mean all greyhound trainers are evil? Or that anyone associated with this industry or who enjoys a night at the track is a substandard human being?
Of course not.
I have lived here for almost a half century and greyhound racing has been legal for each of those years. Having that industry didn't make us a bad state.
Things change, though, and not having it in the future will make us a better one.