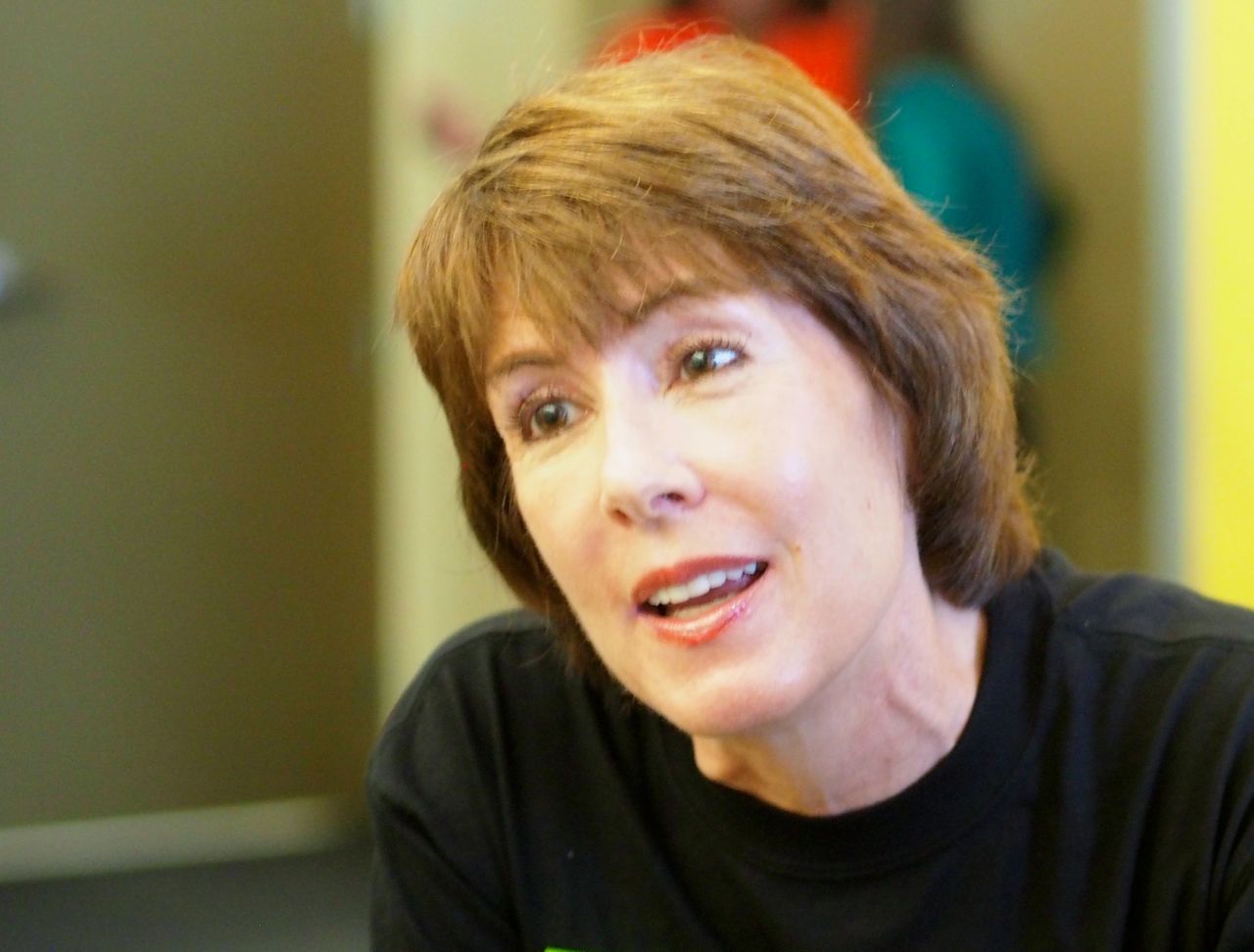 For those who didn't already know it, Gwen Graham proved Wednesday she can take whatever anyone wants to dish out.
Graham shared a stage with three other Democratic candidates, all male, to be Florida's governor in a debate Wednesday streamed over FOX-13 in Tampa. A replay of the debate is scheduled to be shown over the air at 6:30 p.m.
Graham took more direct criticism on her positions than the other participants combined, probably because she has more of a record after serving in Congress. It didn't throw her off her game and even opened the door for the best line of the session.
"I seem to be the one. That's OK. Gwen and the men," she said with a disdainful sigh about a half-hour into the hourlong exchange.
Well, politics is a rough sport, but as a former member of Congress and the daughter of Bob Graham, a former Florida governor and U.S. senator, she already knew that.
She came to play.
For me, that was the main takeaway from the debate — well, that and the fact former Miami Beach Mayor Philip Levine stumbled all over himself while trying to avoid a direct question about how much money is in the state's public-school budget.
Hint: It's about $21 billion, and $12 billion of that comes directly from the state. He also couldn't identify Janet Cruz as the outgoing minority leader of the Florida House.
Not good.
Levine will need to pick up his game going forward because at some point he will have to show he is more than a big bankroll who can pay for his own television commercials.
I thought Tallahassee Mayor Andrew Gillum generally had a good day, but I don't believe Orlando businessman Chris King made much of a dent, earnest as he may be.
His bright spot was when he repeated his proposal that community colleges and trade schools should be free, but he is struggling to find a voice against what right now look like stronger candidates.
Otherwise, I don't know that we learned that much.
The candidates agreed to a lot of things Democrats typically support.
They each expressed support for tighter gun laws. Gillum had the best line when asked about assault weapons: "If you want to fire a weapon of war, you should join the military."
They want to expand health care to cover everyone, not just those who can afford it.
They favor increasing the minimum wage.
They want more compassionate immigration rules.
They really want higher public-school teacher pay and fewer high-stakes tests. They favor more emphasis on civics in the classrooms.
Graham had the best line about that.
"Donald J. Trump is the greatest civics lesson anyone could have had," she said.
They did differ a bit when asked what they would move to eliminate when they get to Tallahassee.
Levine said he would go after charter schools, which may not be legal under state law. It makes a good sound bite anyway.
King would look at eliminating guns in schools. Gillum said he would address the rampant push for privatization generally favored by Republicans.
Graham said she would go after what she called the "behemoth" state lottery agency and redirect that money to schools.
They all love the Tampa Bay Rays, but only Graham even tiptoed to the line of helping them pay for a new stadium. She suggested some Enterprise Florida money could be used for that and to bring the film industry back to the state.
The other three: No way, no how, no, no, no.
Who won?
I think Graham scored a lot of points with the way she handled herself. Polls suggest Floridians don't know much, if anything, about these candidates.
Given that, I imagine she made a good first impression on those who might be seeing this group for the first time.
As for the rest of it, Gillum looks like he might have staying power. King still needs a breakthrough moment.
And Levine?
Do your homework, sir.