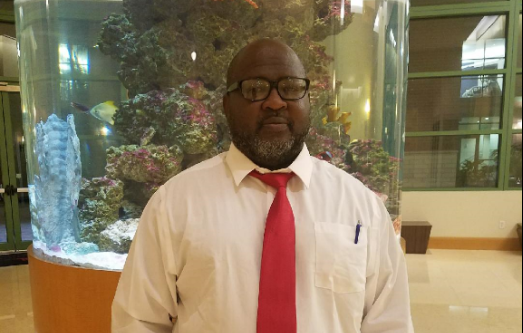 It appears that there will be a competitive race after all in Jacksonville City Council District 9 .
Incumbent Garrett Dennis faces a challenge from within his own party by way of Marcellus Holmes.
Holmes, who played professional football for the New England Patriots from 1997 to 2001 as both a practice and active squad member, is about to line up against a council member who has been a serious irritant to Mayor Lenny Curry.
When asked to assess Dennis' performance, Holmes — reached by phone Monday afternoon — was diplomatic.
"He's doing the best job he can," Holmes said. "But I can give the community more of what it needs."
Dennis, who hasn't filed yet, insists he's running for re-election. That was news to Holmes.
"I didn't know he was running again," Holmes said, adding that Dennis did a "great job his first term."
Holmes, who currently is an at-risk case manager with first-time offenders at local nonprofit Daniel Kids, sees his experience as being key to "bringing the community together" to "meet the needs of every community" and "get every issue solved."
There have been strong suggestions that Curry may have an interest in backing an opponent to Dennis. But, says Holmes, he hasn't talked to the mayor.
That said, one of Dennis' Council colleagues — fellow Democrat Reggie Brown, who is running from his seat for Audrey Gibson's spot in the Senate — did offer some advice: go in there and be yourself.
Dennis, when asked about facing an opponent for his re-election, was blunt.
"I don't know who that is," Dennis said. "Bring it."