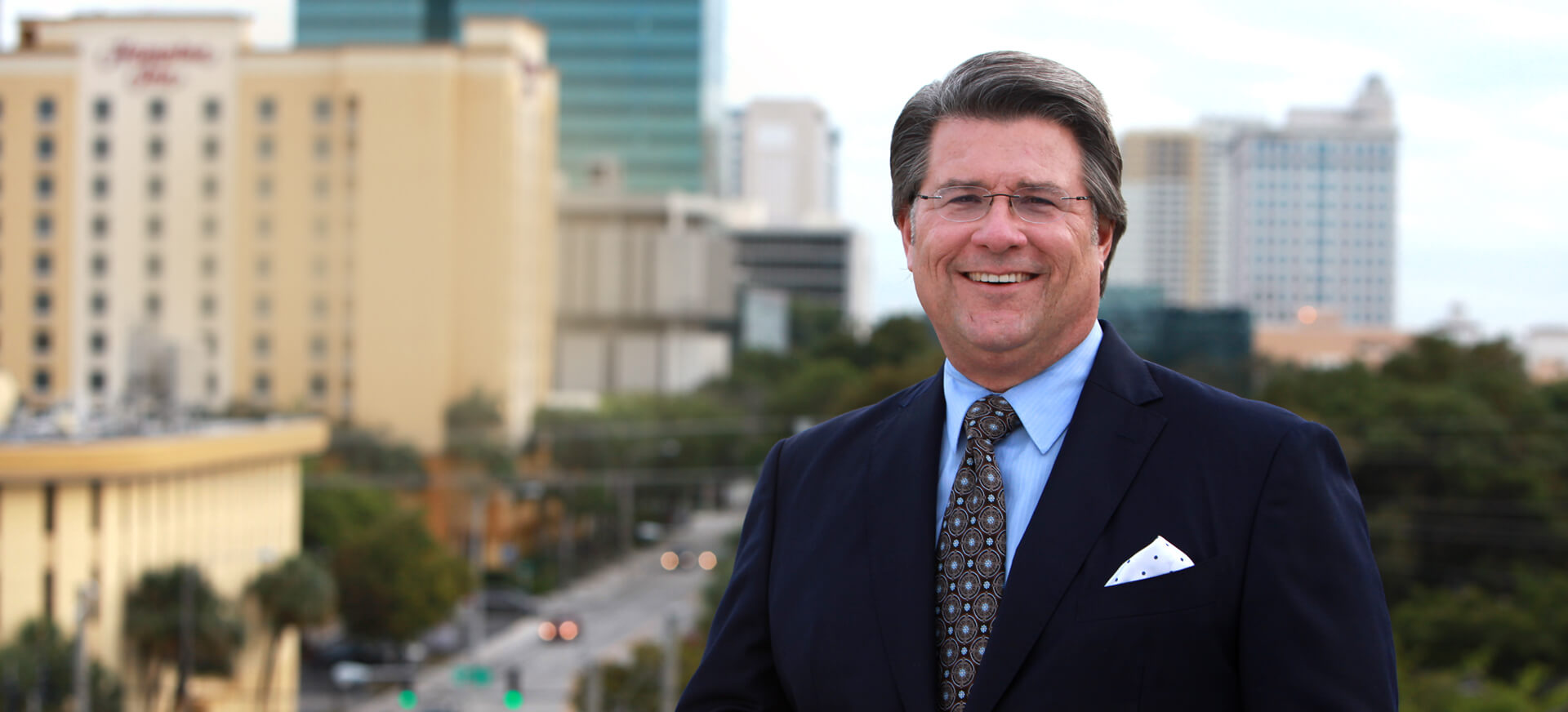 Democratic Sen. Gary Farmer has picked up a second job working for Orlando-based megafirm Morgan & Morgan.
Making the brag board in the firm's Tuesday announcement, first reported by Miriam Rozen of the Daily Business Review, was Farmer's role in landing major qui tam settlements against pharmaceutical companies Janssen, Eli Lilly and AstraZeneca.
"Few attorneys embody Morgan & Morgan's mission of fighting to right wrongs like Gary Farmer," founding partner John Morgan said in a statement. "Time and time again he has shown that he isn't afraid to stand up to the largest corporations when American lives and rights are at stake," Morgan added.
Farmer had been a named partner at Farmer, Jaffe, Weissing, Edwards, Fistos & Lehrman for nearly a decade before the firm dissolved late last year. Farmer said Morgan & Morgan wasn't the first suitor to come knocking over the past few months, but they were the best fit.
The South Florida lawmaker won't have his name on the building like he did in his old job, but he said it's a fair tradeoff considering he won't have to deal with the "headaches" that come with running a firm.
In a Wednesday tweet, Farmer said he was "honored and excited to join the premiere consumer protection firm in the state."
I am honored & excited to join the premiere consumer protection firm in the state…I have always been #forthepeople so joining .@forthepeople is a natural!! https://t.co/0scG1TFZ9y

— Senator Gary Farmer (@FarmerForFLSen) April 25, 2018
Farmer, a past president of the Florida Justice Association, was elected to the Senate in 2016 after winning a bruising primary race against former state Reps. Jim Waldman and Gwyn Clarke Reed. In the general, he skated by Republican Antoanet Iotova with 63 percent of the vote.
Morgan & Morgan was one of his campaign's major backers. The firm chipped in $25,000 to his political committee and John Morgan gave a max check to his campaign during the primary race.
Since taking office, the Fort Lauderdale Democrat has mirrored trial bar positions on several bills. Farmer is up for re-election to Senate District 34 in the fall. He is currently unopposed.