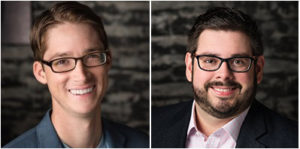 The most common issue we find clients having before they hire us is not receiving any engagement with Facebook posts.
Whether you are a candidate, staffer, lobbyist or just an old-fashioned gadfly, getting engagement matters.
What is engagement and why does it matter?
Engagement refers to likes, shares, views, clicks and comments on social media posts, and it matters because it's an indicator that the audience is interested in your content. It shows you are relevant to your audience on a topic.
Most of a campaign's digital budget is spent on ads where engagement numbers are far less important than reach (how many people saw the ad) and frequency (how many times a person saw the ad). Most of a campaign's time, however, is spent generating publicly posted content that appears on the page for all to see including reporters, donors, supporters, and opposition.
So, how do you make all this publicly-available content generate greater engagement and possibly go viral?
Over the years of doing digital campaigns, we have identified three rules for creating a high-performing post on Facebook.
1. Be bold. Great social media messages are ones with which the audience already agrees or ones that evoke strong emotions.
2. In the digital world, it's easier to ride a wave than to make a wave. Post about what's happening in the world right now in current events, breaking news, or culture.
3. Make a call to action. Posts with that take a strong stance on timely issues and ask for a "Like," "Watch," "Click," or a "Share" generate greater engagement and reach than meek political language.
Need some examples?
We've pulled a few recent posts and embedded them below. Looking at a candidate's Facebook post performance is also a great way to get an idea of what messages are resonating with voters and likely to become (or remain) a talking point.
Philip Levine —

Jay Fant —
Adam Putnam —
Gwen Graham —
Final note, keep in mind that some candidates spend money to promote their posts, which helps drive engagement, so a comparison across pages is not "apples to apples," since we don't always know who spent money and how much they spent.
The best rule of thumb is simply to look at how many fans a page has and divide that by the sum of a post's likes, shares, and comments.
___
Joe Clements and Matt Farrar are co-founders of Strategic Digital Services, a Tallahassee-based tech company, and Bundl, an app that coordinates political contributions.