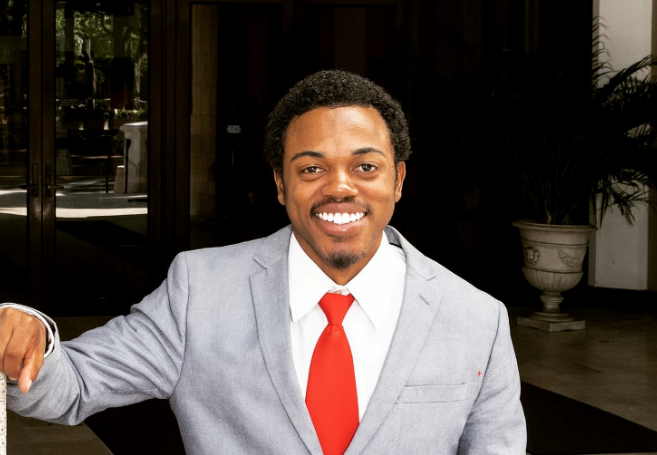 Jacksonville Mayor Lenny Curry drew his third challenger for the 2019 unitary election Friday, with Connell Crooms filing to run without party affiliation.
Crooms became known to Jacksonville residents in the wake of a protest that went awry in Hemming Park last April.
The protest became violent when Gary Snow, a noted provocateur at leftwing and Democratic events in 2016 and 2017, ran through the crowd provoking protesters.
Crooms, who is deaf (and an activist for the deaf), ended up being beaten into unconsciousness by Jacksonville Sheriff's Officers at that protest as a result of Snow's actions.
Crooms was one of five protesters who were arrested; the charges were dropped against Crooms in June, with community sentiment on the side of Crooms and the rest of the Jax 5 protest contingent.
Croom joins a growing field of candidates against Curry, who has banked $1.5 million for his campaign, and who is aggressively fundraising again in April.
Former Atlantic Beach commissioner Jimmy Hill is in the race as a Republican, but has yet to report fundraising.
Doreszell Cohen entered the race some months back as a Democrat, and raised $600 at last count.
Jacksonville sees a unitary election in March, a functional blanket primary involving all of the candidates. Unless someone clears 50 percent + 1, the two top finishers move on to a May 2019 election.