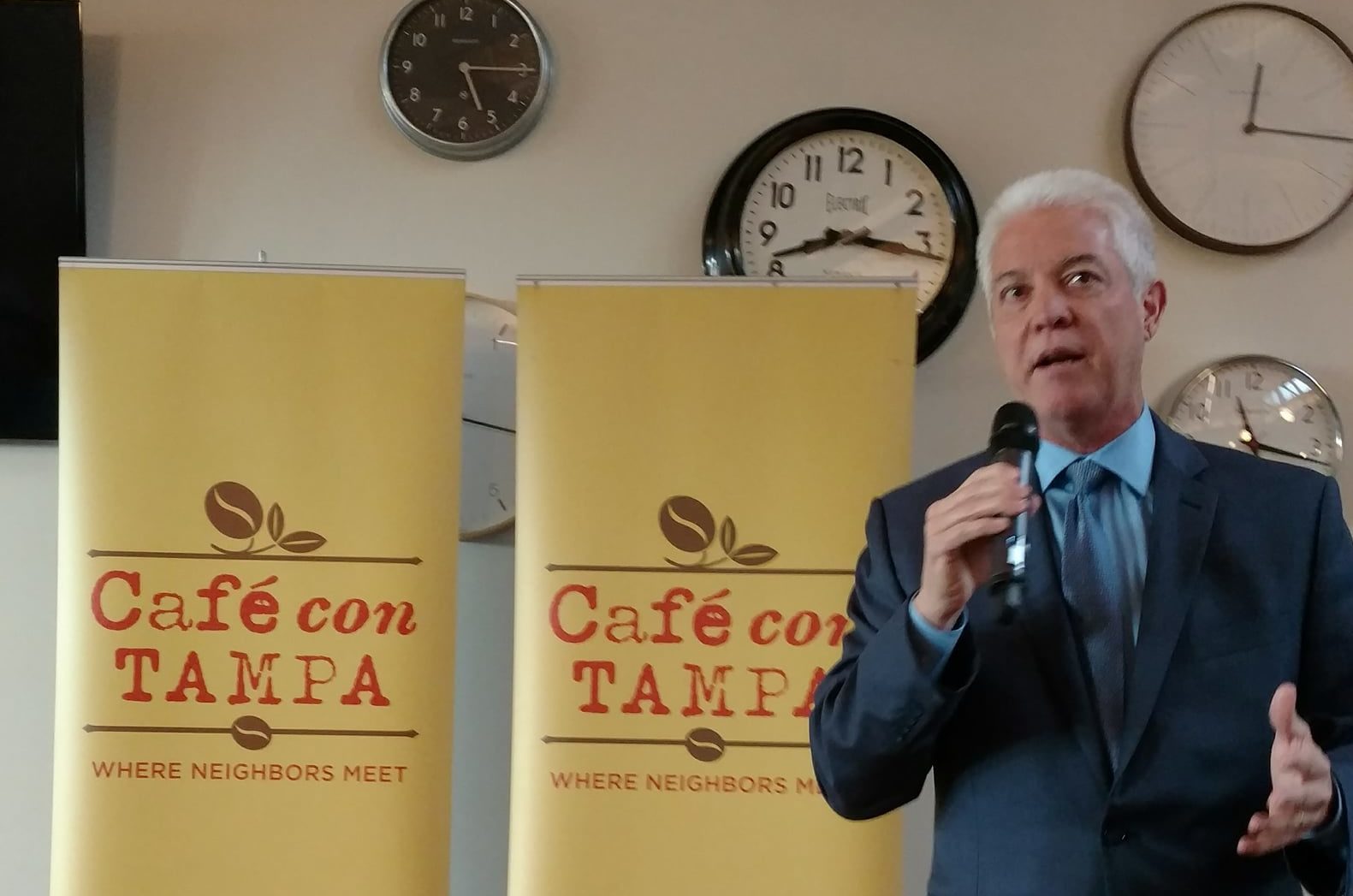 Sources close to Tampa Councilman Mike Suarez say he's set to enter the race for Tampa mayor as soon as Tuesday.
Suarez, a third-generation Tampanian, faces term limits in his citywide District 1 Council seat and has long been thought to be eyeing a run for mayor. He was elected to the City Council in 2011 and served as its chairman in 2016 and 2017.
A few months ago, the second-term Councilman spoke on transportation issues, arts funding and "home rule" issues at a Café con Tampa event. He didn't comment on his potential candidacy then, but it was clear he saw himself being involved in city politics after his time on the council was up.
Now that the election is less than a year away, it looks as if he's ready to announce the next step for his political career.
When he enters the race he will join five other candidates vying to replace term-limited Mayor Bob Buckhorn: former Tampa Police Chief Jane Castor, District 4 Councilmember Harry Cohen, political unknown Michael Hazard, businessman Christopher "Topher" Morrison and former county commissioner Ed Turanchik.
Philanthropist David Straz is also expected to enter the race.
Currently Turanchik, who ran for mayor in 2011, leads the field in fundraising. He filed for the job in February and had raised about $155,000 through his campaign political committee as of March 31.
Outside of Turanchick, the race to succeed Buckhorn is wide open.
The only other candidate showing signs of life thus far is Morrison, who has raised about $16,000 since opening his campaign account in January but has only about $1,000 in the bank.
Castor filed for the seat two weeks ago and hasn't posted her first campaign finance report. Cohen, a prolific fundraiser, filed near the end of last month and is also yet to report any contributions.
The mayoral election will be held March 5, 2019, when Tampa holds its municipal elections. Also slated for the ballot are the district 1, 3, 4 and 5 and 7 city council seats. The new mayor and councilmembers will take office on April 1, 2019.