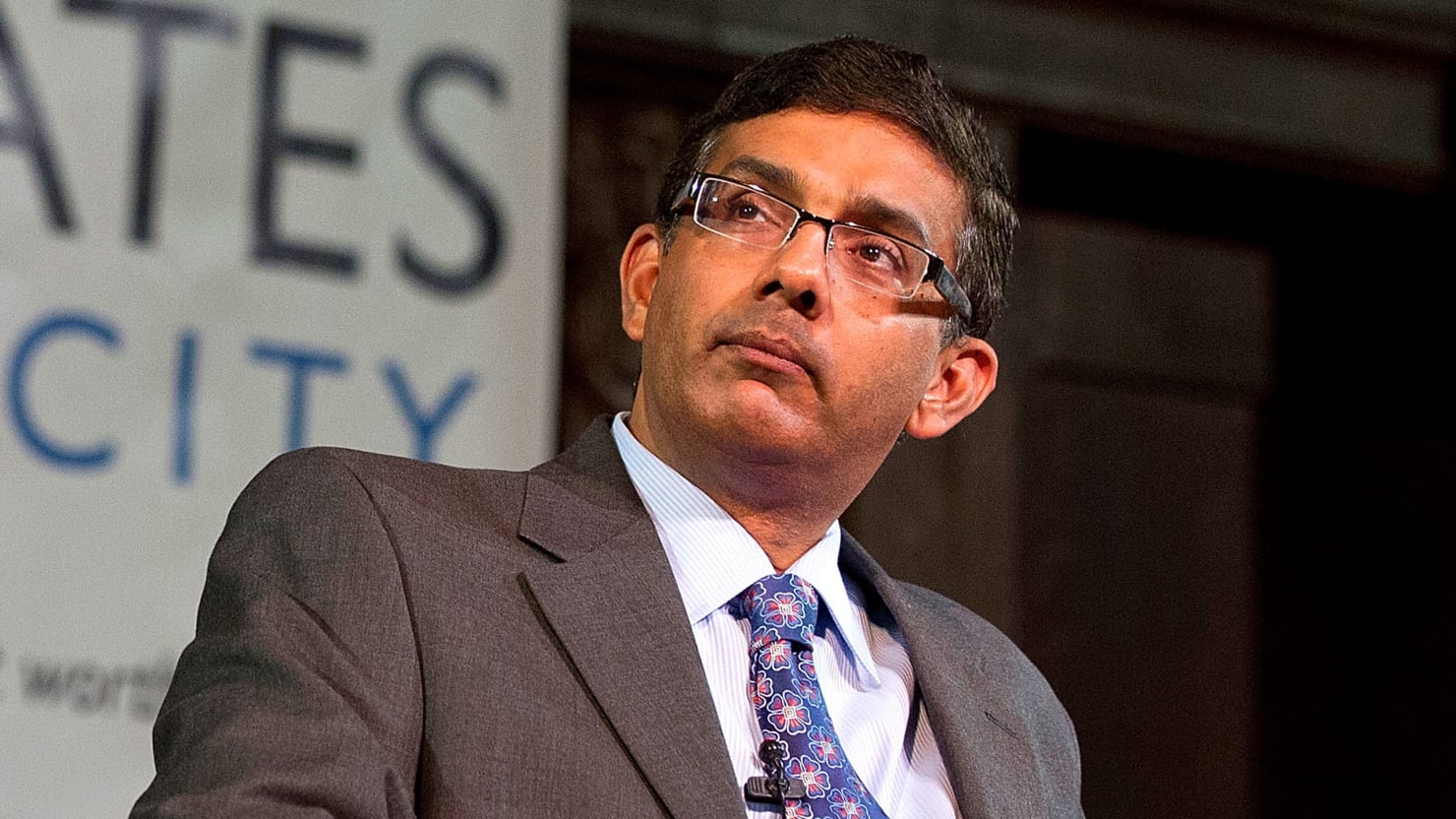 Amid calls from many to reconsider allowing controversial conservative
Dinesh
D'Souza
to speak at its summer conference, the Republican Party of Florida added one of D'Souza's critics to its list of speakers.
RPOF Chair Blaise Ingoglia said in a news release Tuesday that Matt Schlapp, chair of the American Conservative Union, and Grover Norquist would be speaking at the 2018 Sunshine Summit in Orlando. They join a list consisting of D'Souza, Kayleigh McEnany and Dan Bongino.
Schlapp, however, has demonstrated intolerance for D'Souza in the past. The ACU chair took action against D'Souza after he made insensitive remarks on Twitter regarding survivors of the Marjory Stoneman Douglas High School shooting.
D'Souza — who tweeted, "Worst news since their parents told them to get summer jobs," over a photo of students crying after the Florida House did not approve a motion to consider an assault weapons ban in the wake of the Parkland massacre — was then set to speak at the Conservative Political Action Conference, organized by ACU.
But CPAC, via Twitter, denounced D'Souza and dropped him from its list of speakers, as reported by RedState in February. The CPAC account, inextricably tied to Schlapp, tweeted D'Souza's comments were "indefensible."
Despite this recent conflicted history together, the pair is now set to appear at the two-day GOP summit this summer.
It's the latest hiccup for RPOF, which has come under fire from high-profile Republicans since it announced D'Souza as a speaker. Among them, per Matt Dixon of POLITICO Florida: U.S. Senate candidate and Gov. Rick Scott, Agriculture Commissioner and gubernatorial candidate Adam Putnam and U.S. Rep. Carlos Curbelo.
As of yet, Ingoglia hasn't rescinded the invite. He defended D'Souza in a statement to POLITICO claiming the Parkland tweet "was clearly a mistake in which [D'Souza] apologized."
In announcing his attendance, Schlapp was brief — and made no mention of D'Souza: "I welcome the opportunity to share my message of conservatism and optimism with the great people of Florida at the Sunshine Summit. Our values are at the core of what this nation was founded on, and protecting those values is at the heart of every conservative."
Democrats also have called on RPOF to drop D'Souza, one of the first to do so being Tallahassee Mayor and gubernatorial candidate Andrew Gillum. Politically charged criticisms have since inundated media, one of the latest coming from progressive advocacy group American Bridge 21st Century. It called for gubernatorial candidates DeSantis and Putnam to protest the summit.