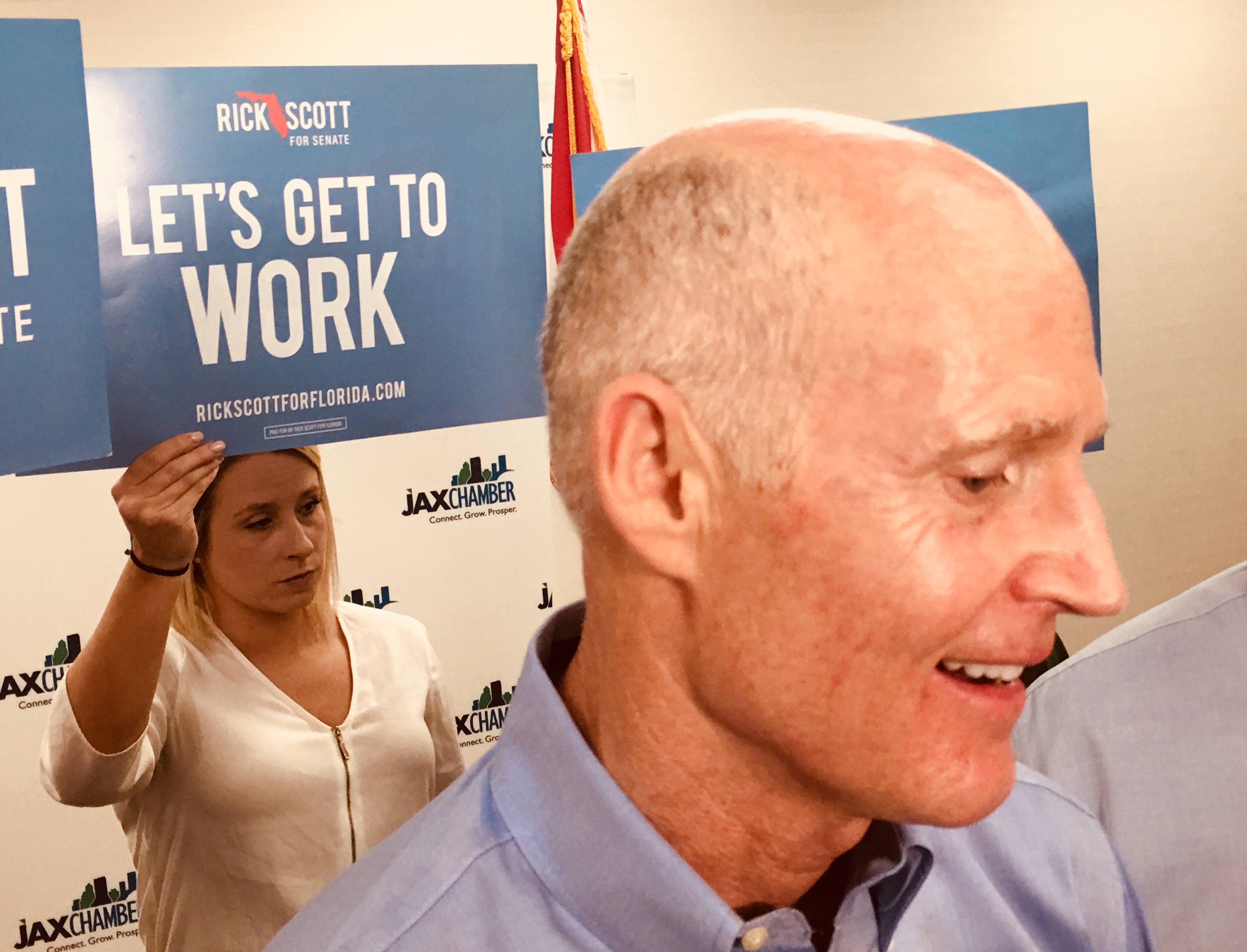 Republican U.S. Senate candidate Gov. Rick Scott announced Wednesday he'll be campaigning on a proposal to require Congress to recognize only super majority votes to pass tax or fee hikes.
Scott, who pushed for such a measure with the Constitution Revision Commission, now contained in Amendment 5 going before voters this fall, touted the tax proposal as the first component of his "Make Washington Work" plan, announced Wednesday morning in a campaign stop in Medley.
Scott said he would push for a proposal to require two-thirds approvals for any federal tax or fee increase.
In making the announcement, he characterized himself as a governor championing tax cuts, while charging that his opponent Democratic U.S. Sen. Bill Nelson has voted in favor of higher taxes and fees more than 300 times.
"I know that many people will say this cannot be done, or that this has been proposed and failed before. That way of old thinking by career politicians is what has allowed Washington to become so dysfunctional," Scott stated in a news release issued by his campaign. "Today, Florida is proof that we can get things done when others say we can't. Just this year, we fought to get Amendment 5 on the November ballot so Floridians have the opportunity to vote to make it harder for politicians to raise taxes and fees in Florida."
His campaign stated there will be more proposals coming for his "Make Washington Work" plan as the campaign continues.