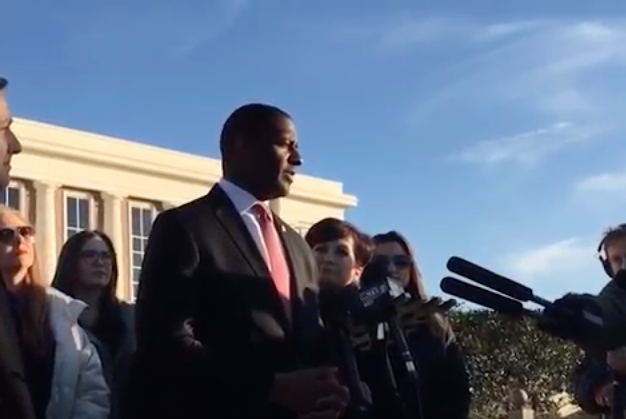 Democratic gubernatorial candidate Andrew Gillum's new digital ad lays out the six key planks in what he calls a 'bold, progressive platform,' delivered from the son of a construction worker and a school bus driver.
With shots of him in front of school buses, with his family, as mayor of Tallahassee, and in various campaign moments, the one-minute ad "Our Moment & Path to Victory" is the third digital ad his campaign has released recently under a six-figure advertising buy.
"I'm running for governor for anyone who has been told that they don't belong, for anyone who has ever been told that they don't deserve a chance, because Power cedes nothing without a demand," the Tallahassee mayor states in the ad. "It's our moment, it's our time to demand."
And then he lays out the planks: affordable healthcare and Medicare for all; an assault weapons ban; a $15 minimum wage; a $50,000 starting salary for teachers; equal pay for equal work; and for Florida's largest corporations to pay more taxes, what he calls a "fair share."
"I believe this bold, progressive platform is our only path to victory," he declares.
Gillum faces former Miami Beach Mayor Philip Levine, former U.S. Rep. Gwen Graham and businessman Chris King in seeking the Democratic primary nomination to run for governor.