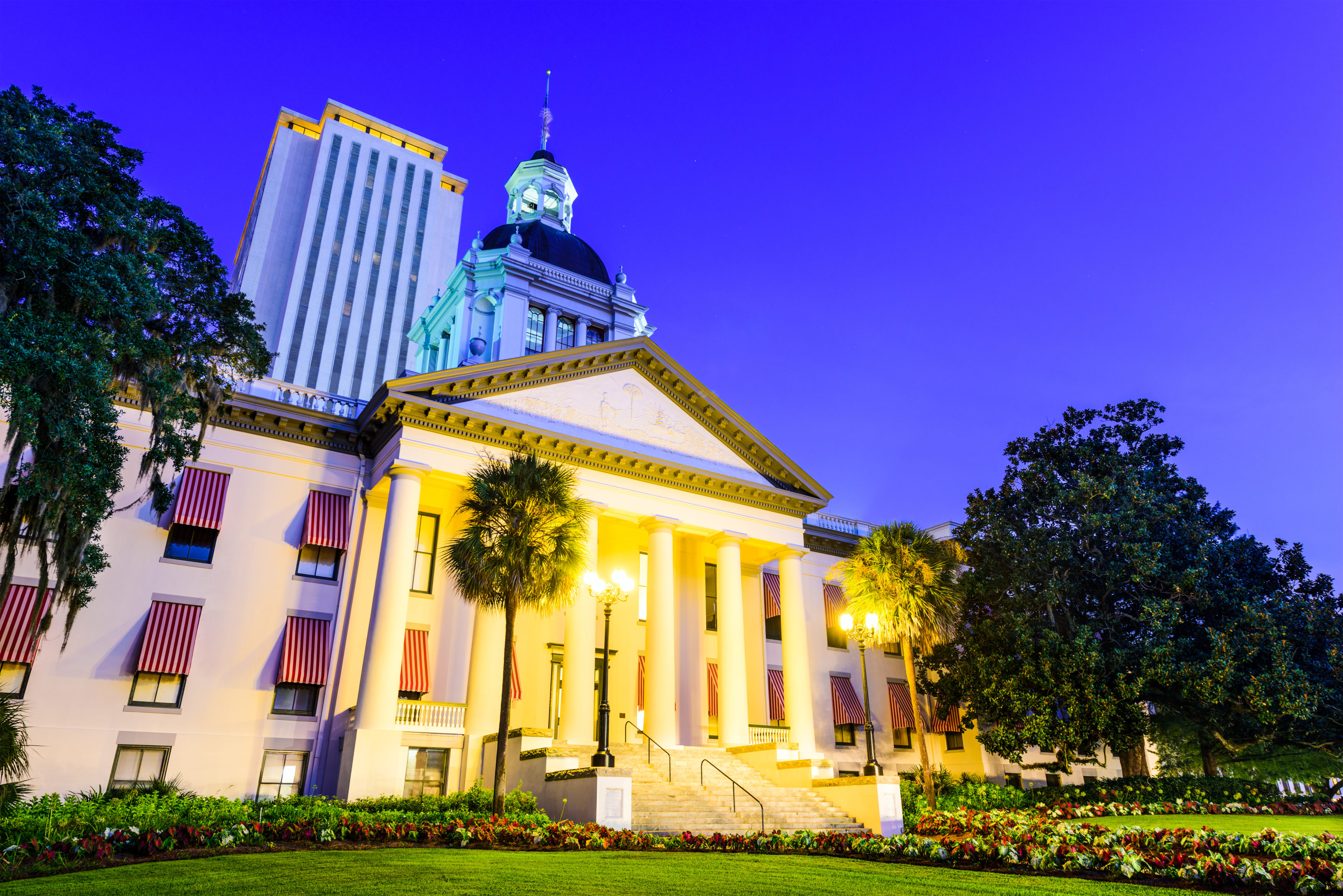 Sunburn — The morning read of what's hot in Florida politics.
By Peter Schorsch, Phil Ammann, Daniel McAuliffe, Jim Rosica, and Drew Wilson.
It's a favorite issue of most conservatives, especially evangelical voters: Israel. And Gov. Rick Scott, now running for U.S. Senate, continues to embrace it.
The Naples Republican, in advance of a planned visit, proclaimed Sunday as Florida's Celebration of Israel's 70th Independence Day, "recognizing the close relationship between Israel and Florida," a press release said.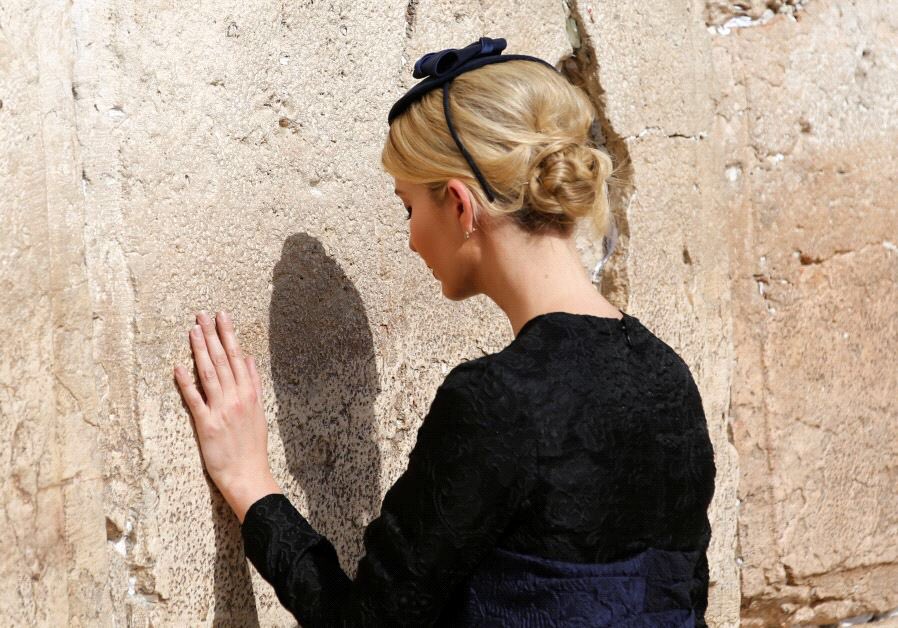 And he'll be there today for the opening of the new U.S. Embassy in Jerusalem, marking Scott's third official visit to Israel. The most recent was in December 2017, that's when he "expressed his full support of moving the U.S. Embassy from Tel Aviv to Jerusalem."
"Israel regards Jerusalem as its 'eternal and undivided' capital, while the Palestinians claim East Jerusalem – occupied by Israel in the 1967 Middle East war – as the capital of a future state," the BBC reported. "Trump's decision to recognise Jerusalem as Israel's capital broke with decades of U.S. neutrality on the issue and put it out of step with most of the international community."
Added PolitiFact: "The policy change stems from a 1995 law mandating the embassy be moved to Jerusalem by 1999. However, out of worry that the move would destabilize peace talks between Israelis and Palestinians, presidents Bill Clinton, George W. Bush and Barack Obama signed waivers to suspend the move."
And Time has reported that "polls show most Americans oppose moving the U.S. embassy to Jerusalem — 63 percent in one recent national poll. But evangelical Christians, who overwhelming supported Trump in the 2016 election, back the move, although more narrowly, with 53 percent supporting it in the same poll."
Last night, Scott was slated to attend a dinner with the Friends of Zion Museum honoring the opening of the Jerusalem embassy. And the morning of the opening, Scott was scheduled to attend a breakfast hosted by the Union of Orthodox Jewish Congregations of America.
To read his proclamation, click here. To view video of the governor at the Western Wall expressing his support, click here.
— SITUATIONAL AWARENESS —
—@MarkSharpeFL: I've known John (McCain) for over 20 years. I served on the Forrestal & watched videos of him escaping a burning jet amid explosions. Vietnam did not break him & while he is no saint nor always right — no one is tougher in life or facing death
—@MarcoRubio: Remember when several groups & the @NYT attacked me for pointing out the potential role of school discipline policy in #Parkland tragedy? But now evidence grows by the day that the shooter should have been dealt with long before that horrible day.
—@VixtoriaClark: I would like to point out that at 2:44 in #ThisIsAmerica the music stops, then starts up again at 3:01. That my friends is 17 seconds of silence for Marjory Stoneman Douglas. I love this man.
—@MarcACaputo: Specifically, @CarlosGSmith has all but said that @FLGovScott did not respond to Pulse in the same way he did Parkland because the Pulse victims were by and large LGBT
—@Fineout: A couple of times @FLGovScott admin has warned me that they would send out a "Setting the Record Straight" on a story I was working on. My response: Make my day.
—@MDixon55: The active conflating of super PAC and "dark money" is real. Dark money is from groups whose donors you can't see. Super PACs are controversial, but report their donors. You can see donors for every group that gave the $4.5m in 'outside money' for Graham/against Southerland
—@MiamiAbel: Lower salaries, ever-increasing rents, packed roads. Meanwhile they tell us projects like the American dream will make a diff when it hires 14k people making way below the cost of living. Miami's not sustainable for everyday Miamians and that's before even considering SLR.
—@MiamiSup: How could anyone justify reducing funding to one of America's Best schools? @nwsa's Spring Dance Concert was one of the finest dance programs I have ever seen. Powerful works by some of today's best choreographers like Robert Battle and Ohad Naharin.
—@TJStaple: The @FloridaMedical family sends our heartfelt condolences to @Gayle_Harrell & her family on the passing of Dr. James Harrell. He was always by Gayle's side and was her biggest supporter!
—@RichardCorcoran: This is the first game in years of a #GoBolts series that I haven't been invited to the game. Weird. I can't figure out why.
— DAYS UNTIL —
Deadpool 2 release — 4; Solo: A Star Wars Story premier — 11; Memorial Day — 14; Democratic gubernatorial candidates debate in St. Petersburg — 26; Democratic gubernatorial candidates debate in Miramar — 28; Time Warner/AT&T merger ruling — 29; 2018 FIFA World Cup begins — 31; Father's Day — 34; Close of candidate qualifying for statewide office — 39; Florida GOP Sunshine Summit starts — 45; Democratic gubernatorial candidates debate in Fort Myers — 55; MLB All-Star Game — 64; Deadline for filing claim bills — 79; 'The Race for Governor' Republican gubernatorial debate — 79; 'The Race for Governor' Democratic gubernatorial debate in Miami — 80; Start of the U.S. Open — 105; Primary Election Day — 106; College Football opening weekend — 108; NFL season starts — 115; Future of Florida Forum — 135; 'Before You Vote' Florida U.S. Senate debate — 162; 'Before You Vote' Florida Governor debate — 163; General Election Day — 176; 'Hamilton' comes to the Straz Center — 276; 2019 Legislative Session starts — 295.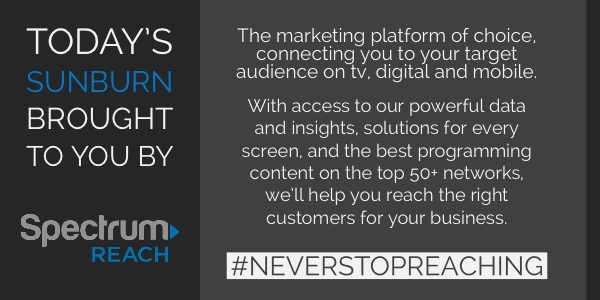 — TOP STORY —
"Adam Putnam to announce vo-tech program for Florida" via the Associated Press – Putnam plans to make announcements in the Tampa area and Panama City on Monday. He says that if Florida is going to continue job growth, it needs to better prepare students who don't pursue a four-year college degree to get jobs in trades. Part of the proposal is to create apprenticeship programs for students, and to allow them to earn professional certification in trades while in high school. Students would also be able to gain college credits for vocational training, similar to Advanced Placement classes.
— NELSON VS. SCOTT —
"Opening month of Florida's U.S. Senate race a tale of contrasts" via John Kennedy of the Sarasota Herald-Tribune — One of the nation's most watched, and potentially the biggest-dollar race of the 2018 election season has been a tale of contrasts in its inaugural weeks — with Scott all but shuttering the governor's office to campaign and Bill Nelson keeping a much lower profile. "I think the governor is realizing that he has to get out there and define himself as a candidate before his opponent does that to him," said Al Cardenas, a former Florida Republican Party chairman, and a lobbyist in Washington and Florida. Scott, whose own jet gets him around Florida, made 30 campaign stops in the campaign's opening month while pulling in $3.2 million in three weeks — the same amount Nelson collected the first three months of 2018. While Scott apparently is putting state government on autopilot, Nelson's Senate demands will keep him in Washington — except for weekends, an August recess and two weeks before the November election.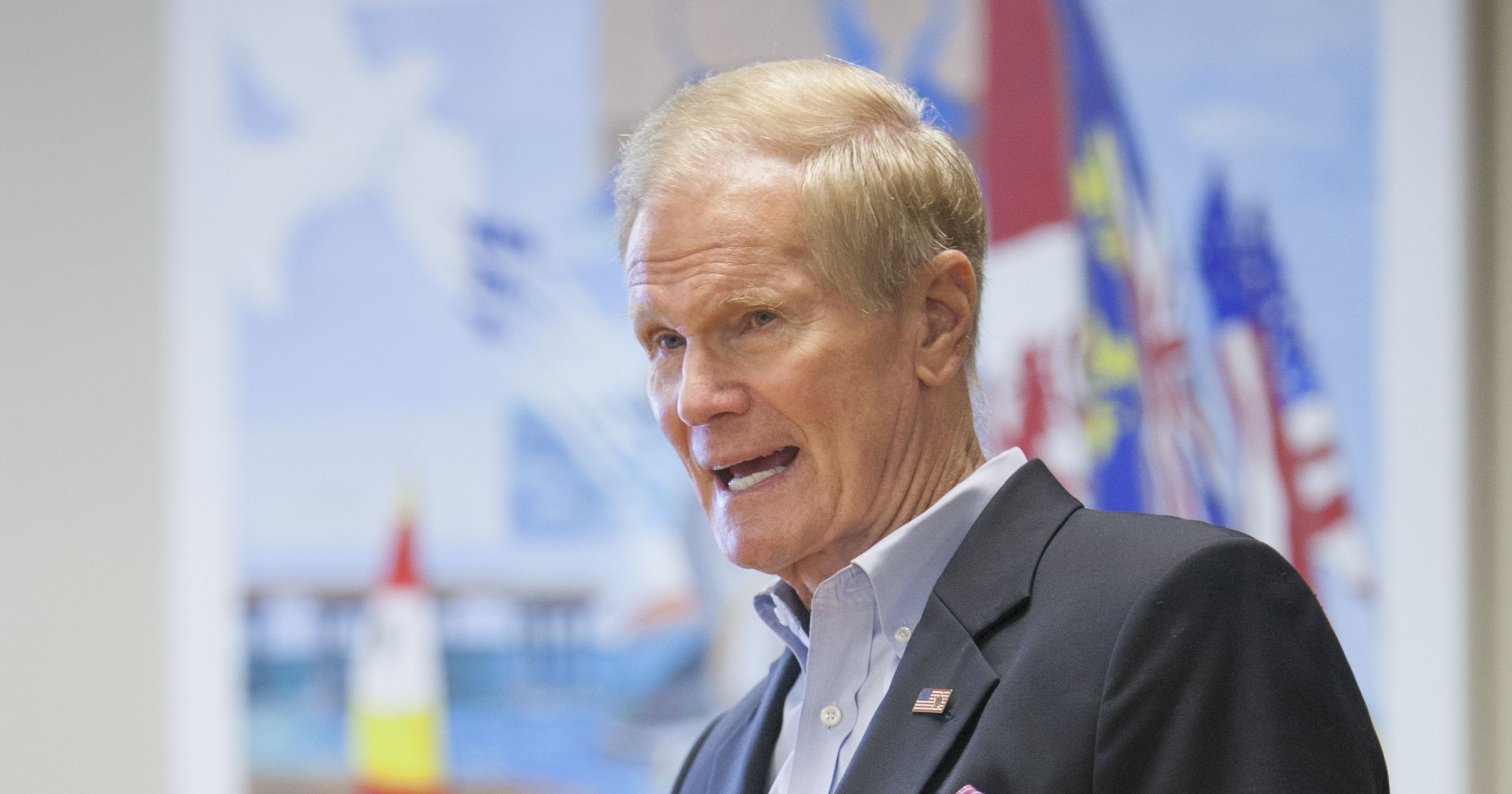 Assignment editors — Gov. Scott will attend the opening of the U.S. Embassy in Jerusalem, after attending a breakfast hosted by the Union of Orthodox Jewish Congregations of America. Last week, Scott declared Monday as Florida's Celebration of Israel's 70th Independence Day.
— NOTES FROM THE CAMPAIGN TRAIL —
"Paul Ryan says Donald Trump will be an asset for Republicans" via Scott Bauer of The Associated Press — Ryan thinks Trump will be an asset to GOP candidates this fall in states like Wisconsin that he narrowly won, even as he warned fellow Republicans that a "blue wave" could wipe out advancements made during his presidency. Ryan addressed about 600 people at the Wisconsin Republican convention, his final one after 20 years in office. Ryan told reporters later he doesn't think controversies surrounding Trump are resonating with voters in states like Wisconsin, Michigan and Pennsylvania. "The president is strong in these states," Ryan said. "He's an asset. … Whether I'm running around southern Wisconsin or America, nobody is talking about Stormy Daniels. Nobody is talking about Russia. They're talking about their lives and their problems. They're talking about their communities, they're talking about jobs, they're talking about the economy, they're talking about national security."
"A surge of women candidates, but crowded primaries and tough races await" via Kate Zernike and Denise Lu of The New York Times — More than half the female candidates for House and Senate seats are challenging incumbents, who historically almost always win; there were far more wide-open races in 1992's so-called Year of the Woman, which doubled the number of women in Congress. A large percentage of the women now running for open seats are in districts that favor the other party. And many female candidates are clustered in the same districts, meaning many will be eliminated in this spring and summer's primaries. But there has also been a similar surge in the number of men running — meaning that women still make up less than a quarter of all candidates running for the House of Representatives, up just slightly from the last election cycle. Another difference between 1992 and 2018 is in the kind of women who are seeking office. In 1992, more candidates had held some kind of lower office — even Patty Murray, who became an emblem of that year as the self-described "mom in tennis shoes," had been a state legislator in Washington.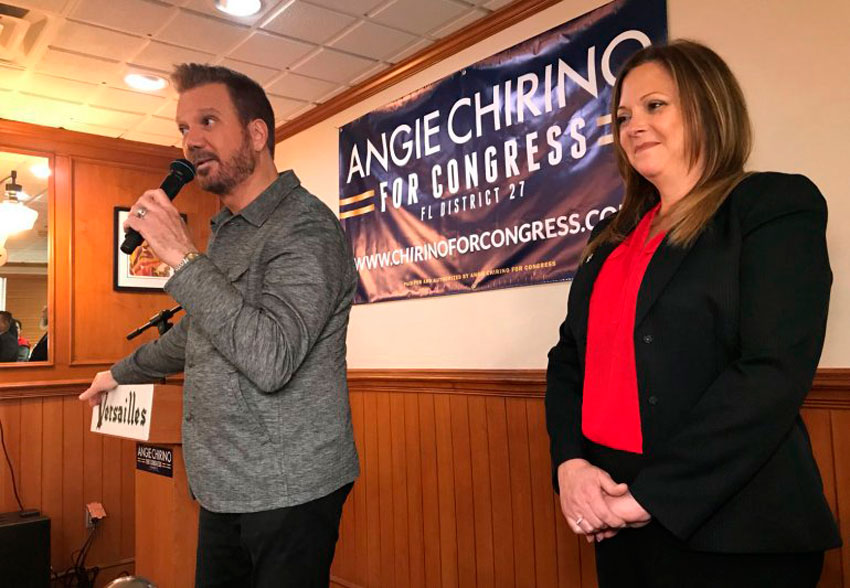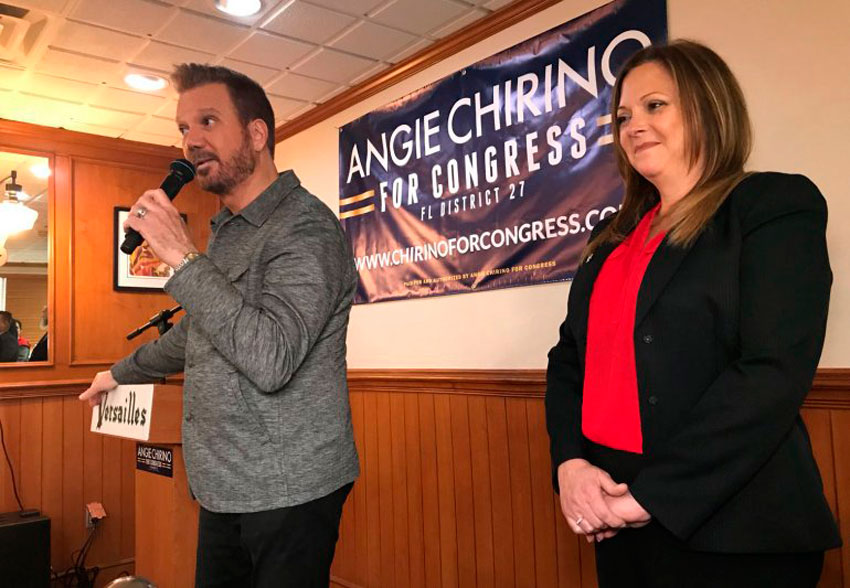 "Gwen Graham considers David Jolly for running mate" via Marc Caputo of POLITICO – Graham said she would consider  Jolly as a Florida gubernatorial running mate, a move that opens her to criticism from a progressive rival, and that contradicts her own campaign and supporters who had said a bipartisan ticket isn't legal in the state. Graham, who has been under attack from Tallahassee Mayor Andrew Gillum and his supporters for not being progressive enough, told the Miami-based Strange Days Podcast last week that she wanted "someone who can help me govern" and called Jolly a friend. An anti-Trump Republican who had served in the U.S. House with Graham in 2015 and 2016, Jolly was first mentioned as a possible running mate for yet another former Democratic member of Congress from Florida, 2016 U.S. Senate candidate Patrick Murphy, whose allies want him to run for governor this year. Graham said she might pick Murphy as well.
"Personnel note: Philip Levine names two deputy campaign managers" via Florida Politics — West Coast area director Jocelyn Mund is moving up to the deputy campaign manager position for Tampa Bay, and former SEIU political director Alex Ring would fill the same role for South Florida. Before joining Levine's campaign, Mund managed outreach and public events for the St. Petersburg area in her role as Democratic U.S. Rep. Charlie Crist's deputy finance director. Ring's background includes the SEIU job and three years as the legislative assistant to Dania Beach Democratic Rep. Evan Jenne during his first stint in the House.
Spotted — Republican gubernatorial candidate Ron DeSantis on Fox News' Justice with Jeannie Piro from Israel ahead of the historic opening of the U.S. Embassy in Jerusalem.
Assignment editors: Republican candidate for Governor Adam Putnam plans "policy announcements" at two campaign stops today, the start of a two-week statewide tour. The first is 10:30 a.m., Ring Power Corporation, 10421 Fern Hill Drive, Riverview. The second is 2 p.m. (Central time), Eastern Shipbuilding, Nelson Street Shipyard, 2200 Nelson St., Panama City.
Happening today — State Rep. Matt Caldwell speaks to Lee Republican Women, Federated. The North Fort Myers Republican is running for Agriculture Commissioner. Event begins at 11:15 a.m. with a social hour, followed by lunch, Pinchers-The Marina at Edison Ford, 2360 West First St., Fort Myers.
"Kristen Carlson hires campaign pro for CD 15 race" via Bill Rufty of Florida Politics — Carlson of Lakeland was the very last candidate to enter the Democratic Primary for Congressional District 15, but it appears she has hit the ground running. Last week she hired veteran Tallahassee political activist Conor Hurley as her campaign manager. Hurley has already moved to Lakeland for the duration and is helping set up the main headquarters. At 31, Hurley has already had a full ticket of campaign experience. He worked with Kendrick Meek's campaign for the U.S. Senate, served as campaign manager for Sen. Dick Blumenthal's 2016 re-election and a stint as executive director of the South Carolina Democratic Party. "I took this job because Kristen is the best choice and has the experience necessary," he said.
Jeff Brandes qualifies for 2018 ballot by petition — Brandes submitted 3,925 signatures by May 9, now verified by the Department of Elections. That was 642 more than needed to qualify. The St. Petersburg Republican seeking another term in Senate District 24. "We're building a strong grassroots network and seeing broad support throughout the district, from St. Petersburg to Seminole, Largo and the Beaches," Brandes said in a statement. "As we knock on doors and talk with voters, we're excited to see our message of lower taxes and common-sense solutions resonate with concerned Pinellas County residents."
"Margaret Good maintains strong fundraising in effort to defend key swing seat" via Zac Anderson of the Sarasota Herald-Tribune — Good hauled in $62,605 in April to defend the House District 72 seat she won in a nationally-watched special election in February. She now has $82,711, compared with $17,619 for GOP challenger Ray Pilon, a former Sarasota state House member who raised $11,009 in April. Having raised large sums for her special election victory, Good appears on track to keep up her strong fundraising in the race for a key swing seat that Trump carried. In neighboring District 73, the GOP primary between Lakewood Ranch business owner Melissa Howard and Sarasota attorney Tommy Gregory already is shaping up to be a big money affair.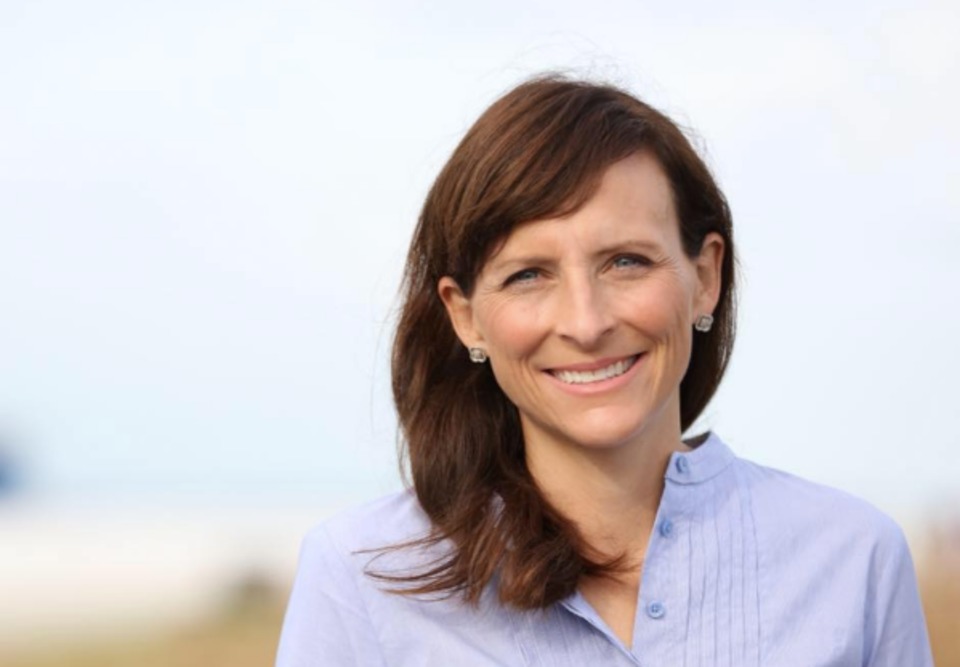 "Republican emerges for Broward House seat" via the News Service of Florida — Davie Republican Joseph Anthony Cruz opened a campaign account this week in Broward County's House District 98, which became open when Katie Edwards-Walpole decided against seeking re-election … Most of Broward County has long been a Democratic stronghold, and the District 98 race has drawn Democratic candidates Andrew Dolberg, Elaine Geller, Michael Gottlieb and Stephen Korka. Gottlieb had a fundraising edge as of April 30. He had raised $37,318 and loaned $50,000 to his campaign.
"Norman Braman supports Francis Suarez's strong-mayor initiative" via Joey Flechas of the Miami Herald — Miami Mayor Suarez has so far funneled $100,000 of leftover cash from last year's mayoral campaign into his strong-mayor ballot initiative this year. Through a petition, Suarez wants to get a referendum on the November ballot that would ask voters if they want to transform Miami's municipal government and make him the city's top administrator, a strong mayor who would run the city's day-to-day operations, making recommendations on the awarding of city contracts and overseeing public projects and employees. Campaign finance reports for March and April show Suarez's mayoral political committee, Miami's Future, gave the strong-mayor committee, Miamians for an Independent and Accountable Mayor's Initiative (MIAMI), $50,000 each month. Miami's Future still has about $1 million in the bank. The next biggest contributor is a notable name in the realm of strong mayors — auto magnate and philanthropist Braman. Braman cut a $25,000 check to the committee in April. Braman told the Miami Herald he isn't supporting Suarez specifically so much as he is supporting the concept of a strong mayor.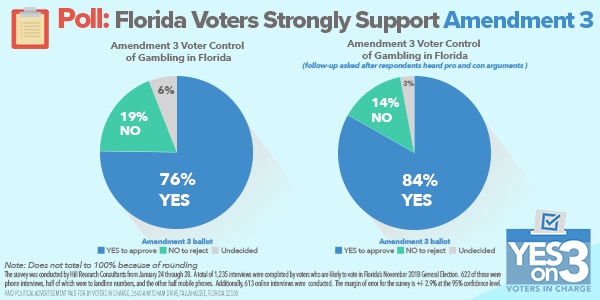 — STATEWIDE —
"Pam Bondi's opioid lawsuit? Some of Florida's top lawyers won't touch it" via Lawrence Mower of the Tampa Bay Times – Bondi has spent months searching for a law firm to take on the opioid industry. But she's not getting any help from an 8-year-old state law that caps the fees for lawyers she hires. Because of the cap, some of the state's top lawyers didn't bother to apply to represent Florida in a potential lawsuit against opioid makers and distributors. "I would never apply for that position or that task, and I don't know any of the top-tier lawyers that would," said Steve Yerrid, a Tampa-based trial lawyer who was part of the "dream team" of lawyers who took on big tobacco for Florida in the 1990s, winning $11.7 billion for the state. The 2010 law, pushed by then-Attorney General Bill McCollum, capped contingency fees for private lawyers hired by the attorney general at $50 million. It was in part a reaction to $3.4 billion that the dozen "dream team" law firms took home from Big Tobacco.
"Lawmakers' hobbies amuse and confuse on social media" via Jim Rosica of Florida Politics — From karaoke to ballroom dancing to ice sculpting, the hobbies of Florida's legislators are legion. A Florida Politics reporter recently noticed and tweeted that Rep. Carlos G. Smith, an Orlando Democrat, listed but one "recreational interest," karaoke, on his legislative info page. That sparked a number of responses on social media last week … Sun-Sentinel reporter Dan Sweeney chimed in: "You guys have cracked open a never-ending font of amazement. Reviewing the recreational interests of state reps is kind of a hobby of mine," he tweeted. " … I'd also point you to the ballroom dancing of @ColleenLBurton and the ice sculpting of @JoeGruters."
"Ralph Massullo gives legislative wrap-up at chamber luncheon" via Michael Bates of the Citrus County Chronicle — Given the cultural climate following the February shootings at Marjory Stoneman Douglas High School in Parkland, a school resource officer would have to follow students around from the time they leave for school in the morning until they get off the bus in the afternoon to ensure their safety, state Rep. Massullo told members of the Citrus County Chamber of Commerce … There can be SROs in every school, but what happens when the student leaves school and gets on the bus? he asked the crowd. What about students who participate in fundraisers? Massullo said various reasons have been attributed to the school violence problem: mental health, the breakdown of the family, increased social media and technology expansion. Unless society gets to the root of the problem, "what we're doing is just working around the edges," he said.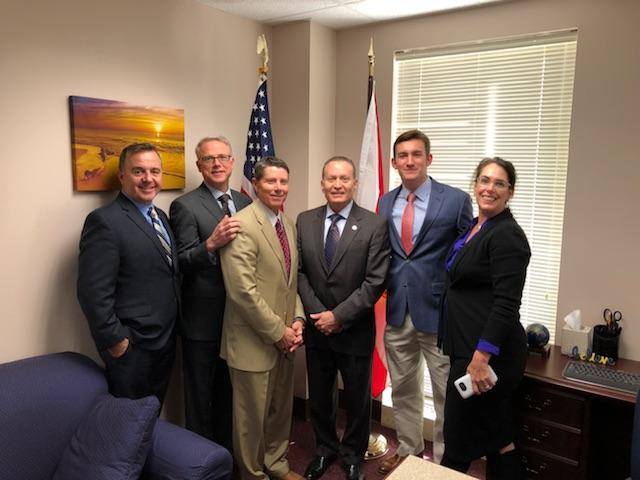 "Behind lovely facade, allegations of slaps, bites, rapes, rats — and a horrific death" via Carol Marbin Miller and Monique Madan of the Miami Herald — William James Lamson was born with a devastating form of autism that caused him to obsessively and explosively strike himself. Caregivers at the Carlton Palms Educational Center were told to keep a football-like helmet on Lamson's head to protect him from the blows. But there was no one to protect Lamson from his caregivers. When the Mount Dora police were called to investigate Lamson's death on March 1, officers were told the 26-year-old "was a self-harmer and was constantly banging his head." Authorities were led to believe that Lamson's neurological demons had finally won the battle being waged in his brain. But a police report offered significant grounds for skepticism: Investigators "did not observe any blood in his bedroom," the report said. Nor did they see "any obvious injuries." Lamson's death now is a manslaughter investigation. And sources with knowledge of the case say the young man, called "Willie" by his family, died of asphyxiation — not head trauma. "We thought it was a place that would take care of Willie, and we were grateful. It was the only facility licensed to provide the level of care these individuals needed," David Lamson-Keene, Lamson's uncle, said of the Lake County institution where Lamson died. "But there were so many outcomes that were horrific outcomes, and those are just the ones we know about."
"Feds: FL inspectors didn't ensure hundreds of problems at nursing homes corrected" via Ryan Mills and Melanie Payne of the Naples Daily News — The Florida agency responsible for overseeing nursing homes failed to ensure that owners corrected hundreds of problems that put patients at risk, according to a federal audit. The analysis showed dozens of Florida nursing homes repeatedly scored poorly in inspections with frequent violations for nearly five years, yet they continued operating with little risk that regulators would shut them down. The U.S. Department of Health and Human Service's Office of Inspector General audit, published in April, shed some light on that problem. The audit found that the AHCA wasn't even verifying that nursing homes corrected problems after state inspectors cited them. The AHCA failed to obtain or retain evidence that nursing homes corrected problems for 18 of the 100 sampled deficiencies cited by state surveyors, the report says. Instead, it relied on facilities to self-report that problems were corrected, but it did not always require any evidence to back up the claims.
"Before ALF owner's arrest on abuse charge, sisters tried to sound alarm" via John Pacenti of the Palm Beach Post — Long before Bhoodram "Ken" Parsaram was arrested on elder abuse charges last month, sisters Mary Steffen and Joan Stanton tried to sound the alarm that not all was right with the assisted living home the Wellington man owned and managed. Their parents, Richard and Elizabeth "Betty" Weber, ended up at Parsaram's six-bed ALF in a suburban West Palm Beach neighborhood in 2013 after a judge determined they could no longer care for themselves and placed their care and finances under a professional guardian. The sisters complained to the Department of Children and Families at least three times about the ALF that was managed by Parsaram and his wife, Bidjma "Bibi" Parsaram. The complaints ranged from an unexplained injury to Betty Weber to the quality of the food to the smell of urine emanating from the furniture. They also complained to the Agency for Health Care Administration, which inspects ALFs and nursing homes. They complained to the courts. They wanted their parents back in the couple's Lake Worth home. Their concerns were dismissed as unfounded.
"Court sides with contractor in 'AOB' case" via the News Service of Florida — A panel of the 2nd District Court of Appeal overturned a circuit judge's ruling that had been in favor of Homeowners Choice Property and Casualty Insurance Co. The Hillsborough County case stemmed from a pipe bursting in 2012 in the home of Homeowners Choice policyholder Richard Prager. Prager hired B&M Clean, LLC, and Nicon Construction, Inc., to provide water and debris removal and other services. Prager also assigned the insurance benefits to the firms — a process in which the firms pursued payment from the insurer. Both firms eventually sued Homeowners Choice, arguing they had not been fully paid under the policy … A circuit judge granted summary judgment to Homeowners Choice on the Nicon Construction claim, finding that Prager had assigned all the benefits for the loss to B&M Clean. But the appeals court said the circuit judge too narrowly interpreted language in the assignment of benefits. "In finding that Mr. Prager had no further interest in the claim to assign to Nicon, the trial court isolated a phrase in the assignment rather than viewing it in the context of the entire agreement," said the decision, written by appeals-court Judge Patricia Kelly and joined by judges Morris Silberman and Susan Rothstein-Youakim.
"Info used to combat AOB abuse triggers lawsuit over 'secrets' " via Michael Moline of Florida Politics — Details of insurance claims gleaned for the ongoing battle against assignment of benefits (AOB) abuse are "trade secrets" that should be shielded from public view, a new lawsuit says. Universal Property & Casualty Insurance Co. recently filed in Leon County Circuit Civil court against the Office of Insurance Regulation (OIR), seeking to block it from complying with a public records request … Similar suits are filed every year, generally, after an interested party has filed a records request seeking to use "open source intelligence," or public records, to gain a business advantage on its competitors.
Happening today — The Florida Poor People's Campaign: A National Call for Moral Revival will protest for an overhaul of voting-rights laws, as well as programs addressing poverty. Protest begins 2 p.m., The Capitol.
"Florida to monitor Broward election chief after judge finds 'unlawful' ballot destruction in Wasserman Schultz race" via Marc Caputo of POLITICO –  The elections supervisor in Florida's second-most populous county broke state and federal law by unlawfully destroying ballots cast in U.S. Rep. Debbie Wasserman Schultz's 2016 Democratic primary, a judge ruled Friday in a case brought by the congresswoman's challenger who wanted to check for voting irregularities. In light of the ruling, Gov. Rick Scott's administration — which has expressed concerns with how Broward County Election Supervisor Brenda Snipes has handled the case — told POLITICO that he's reviewing the judge's order and will have her office monitored. "During the upcoming election, the Department of State will send a Florida elections expert from the Division of Elections to Supervisor Snipes' office to ensure that all laws are followed so the citizens of Broward County can have the efficient, properly run election they deserve," Scott's office said in a written statement. Snipes and her lawyer, Burnadette Norris-Weeks, did not return an email from POLITICO for comment, though a consultant working on the office's behalf confirmed its receipt. Snipes' predecessor was removed from office by Gov. Jeb Bush and the Florida Senate for botching the 2002 Democratic gubernatorial primary.
"Gay-rights movement seeks help from Central Florida conservatives" via Stephen Lemongello of the Orlando Sentinel — GOP officials that included Orange County commissioners, state legislators and county mayoral candidates gathered at a downtown Orlando restaurant to hear from a group dedicated to fighting discrimination against LGBT workers. "Folks who are working hard, playing by the rules, paying taxes, should not be arbitrarily terminated at their place of employment if they're found to be LGBT," said Patrick Slevin, project manager of Conservatives on the Right Side of Equality. The Orlando event was CRSE's fifth in Florida, branching out from Miami-Dade to Tallahassee and now to Central Florida. The group is supported by the SAVE Foundation of Miami-Dade County, one of the state's oldest nonpartisan LGBT advocacy groups. The idea of conservatives backing LGBT rights "is very near and dear to us," said co-founder Tony Lima. "We know a lot of conservatives want to end discrimination, but they don't have a forum to exchange ideas and gain insight."
"Corkscrew Swamp Sanctuary losing water; scientists wonder why" via Greg Stanley of the Naples Daily News — Even through all the decades of new houses , even as canals were sloppily dug and roads hastily built by high-pressure property salesmen, even as agriculture grew and wetlands were steadily paved over, nothing seemed to greatly change the water levels in the Audubon Corkscrew Swamp Sanctuary. But in 2000 and 2001, the water began disappearing, researchers Shawn Clem and Mike Duever found. Over the past 18 years, the swamp has been getting the same amount of rainfall as it always has. It fills to its capacity during the wet months. But as soon as the rains stop during the dry season, the standing water and ponds that should be receding slowly are instead sucked away rapidly. In most recent years, the swamp has been completely dry for months. Researchers at Corkscrew now are racing to find out what is causing the water loss, and what the dry spells mean for the future of the wildlife, environment and aquifers there, and in Collier County as a whole.
— THE LEAST AMONG US —
"A dead deputy and a felon on probation: shooting raises questions about the cost of budget cuts" via Mary Ellen Klas of the Miami Herald — Joseph Ables had been on probation since 2016 for aggravated battery, was classified as a "Violent Felony Offender of Special Concern," and had what the Florida Department of Corrections described as "a clean probation record." But when Highlands County Sheriff's Deputy William Gentry arrived at Ables' Lake Placid home to investigate complaints that the 69-year-old had shot a cat, the officer was shot in the head. Gentry, 40, died the next day, but questions remain as to how Ables got a gun. Police said he had a history of violence toward police, so why wasn't he being more carefully watched by probation officers? Could higher scrutiny have made a difference? And did the department's decision to scale back visits because of staff shortages and budget cuts play a role? It is not clear whether probation officers could have caught any warning signs that Ables could turn violent against Gentry, but the agency, which has been chronically underfunded by Gov. Scott and state legislators for years, has eliminated hundreds of probation officers' jobs in the last decade. The officers point to a policy at the agency that allows some offenders to mail in their own probation reports, significantly reducing home and office visits by probation officers.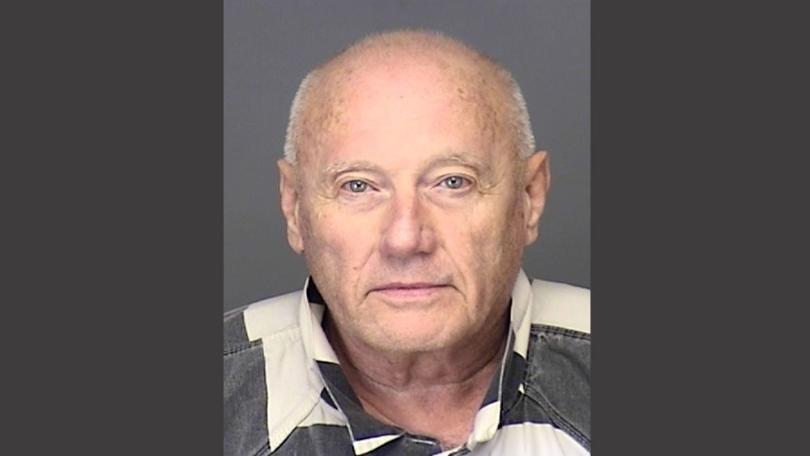 "Women fear potential return to prison. State blames budget for cuts to community treatment programs" via Jessica De Leon of the Bradenton Herald — Women who have undergone mental and substance abuse treatment for the behaviors that help land them in prison, fear having to return to prison after being told by Florida Department of Corrections officials that a transition center program would be closing because of budget cutbacks. The women at Bradenton Bridge got the news during a surprise visit on May 1 from officials with the Department of Corrections. Women say they were told that they could have to return to prison as a result. Now women are speaking out, fearing what might happen if the program is cut as has been proposed. "My fears," said one woman who asked not to be named, "depression and getting lost back in the system and not being able to get back into the work-release."
— PARKLAND —
"Schools' culture of tolerance lets students like Nikolas Cruz slide" via Megan O'Matz and Scott Travis of the South Florida Sun-Sentinel — The culture of leniency allows children to engage in an endless loop of violations and second chances, creating a system where kids who commit the same offense for the 10th time may be treated like it's the first, according to records and interviews with people familiar with the process. The Sun-Sentinel obtained Cruz's discipline records, reviewed discipline policies and found: Students can be considered first-time offenders even if they commit the same offenses year after year. The district's claim of reforming bad behavior is exaggerated. Lenient discipline has an added PR benefit for the district: lower suspensions, expulsions and arrests along with rising graduation rates. The forgiving attitude goes beyond the schools' controversial Promise program, the target of considerable public scrutiny for enabling students to avoid criminal charges for misdemeanor offenses.
"School district shuts down information after Stoneman Douglas shooting" via David Fleshler of the South Florida Sun-Sentinel — The Broward school district's repeated, emphatic — and it turns out, false — statements that Nikolas Cruz had not been in a controversial disciplinary program fit a pattern of an institution on the defensive and under siege. Facing significant legal and political exposure over the shooting at Marjory Stoneman Douglas High School, the district has tried to keep information from the public and put out untrue and misleading statements, frustrating parents who say this is the time for maximum transparency … It flatly refused to issue any records regarding the shooting to the news media, in a possible violation of the state's open-records law. Superintendent Robert Runcie has blocked critics, including parents, from his Twitter account … The worst came last week when Runcie acknowledged that his forceful denials that Cruz had been involved in the Promise program, which is intended to provide an alternative to the arrest of students for minor offenses, were wrong. The district had repeatedly dismissed as "fake news" suggestions that Cruz was in the program.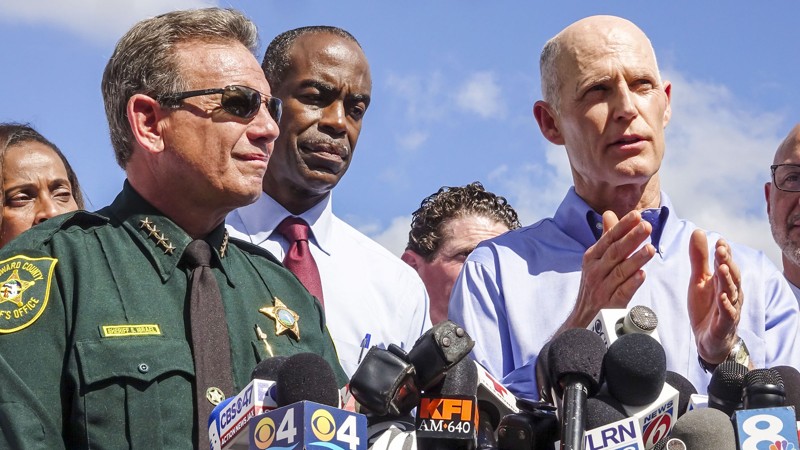 "Dad finds purpose seeking accountability for girl's death in Parkland school" via Alexi Cardona of the Naples Daily News — Ask Andrew Pollack what his life was like before Valentine's Day, and he'll say he used to be blessed. His youngest daughter, Meadow Pollack, was a high school senior planning to attend Lynn University, a private school in Boca Raton. The 18-year-old was looking forward to celebrating her final high school milestones — prom and graduation. But she never made it to those milestones. Meadow was one of 17 students and teachers gunned down at Marjory Stoneman Douglas High School … "Part of me died with my kid," Pollack said recently in his Coral Springs home. Since Feb. 14, Pollack has become a man on a mission. He has a new purpose: holding accountable every person and system that failed his child and the loved ones of 16 other families. "It's my way of honoring my daughter," Pollack said. "It's what she would have wanted. I can't just let her die in vain."
"Mutual admiration as Parkland students celebrate milestones" via The Associated Press — Samantha Fuentes, one of the Parkland school shooting survivors who gave emotional speeches at the March for Our Lives in Washington, has something to celebrate: Three months after the attack, she says "My face is finally shrapnel free!" … "Regardless of the fact I look like I lost a fight, inside, I'm winning in a way. I've been struggling so hard to love my face again, thank you for all your support," she tweeted. Fuentes is among the Marjory Stoneman Douglas High School students who have made a point of reaching out to other young shooting survivors as they campaign for gun controls. She was honored with a Freedom of Expression Courage Award by PEN, the literary and human rights organization, for representing "an inclusive group of young people" in that effort. Some of her classmates met in Miami with James Shaw Jr., the man who grabbed the hot muzzle of an AR-15 and wrestled it away from a gunman who killed four people and injured four others at a Waffle House in Tennessee. They too shared photos on social media, expanding a mutual admiration society. "I met one of my heros today," Shaw tweeted below his picture with Emma Gonzalez.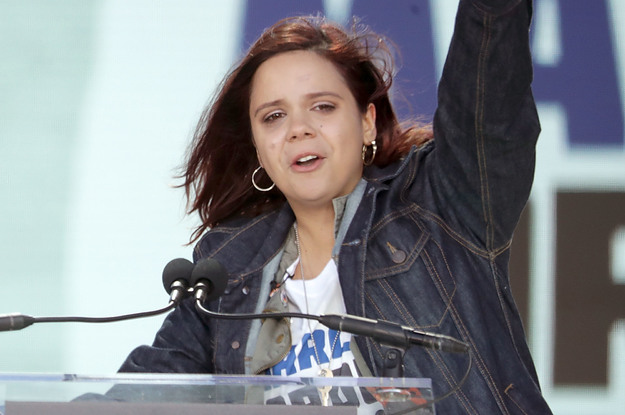 "Why won't local governments fund extra school security? Look to a memo" via the Sarasota Herald-Tribune — In a 6-1 vote, the Manatee County Commission decided not to increase its share of funding for school resource officers during the next academic year, despite a state mandate for increased school security following the Parkland massacre. The Sarasota County Sheriff's Office and city police agencies said they would no longer split the costs of providing security to schools. If you are wondering why the agencies, which generally have cooperated in the past, are taking such stances, you might not need to look any further than a May 2 legal opinion drafted by the Florida Sheriffs Association's legal counsel. The four-page document, which is circulating throughout the state, argues that the Legislature put school districts — not law enforcement — on the hook for the expenses of guarding the schools. "It is apparent the Act requires school districts to fund any general appropriations shortfall either through reallocating funds under their respective budgets or accessing their reserved funds or raising their millage rates," association general counsel Wayne Evans wrote.
— D.C. MATTERS —
"Matt Gaetz amendment would enhance spending for Gulf Test Range" via the NWF Daily News — The final House Armed Services Committee markup of the National Defense Authorization Act, completed Thursday, included a $41.9 million increase for the military test ranges, Gaetz's office said. "The Gulf Test Range provides approximately 120,000 square miles of overwater airspace spanning the coast of Florida's First Congressional District," the news release said. "It is used for high altitude, supersonic air combat training, as well as air-to-air missile testing, drone targeting, hypersonic weapons testing, and space launches. Additionally, the Air Force Special Operations Command, the 96th Test Wing, the 33rd Fighter Wing, and others all train on the Gulf Test Range."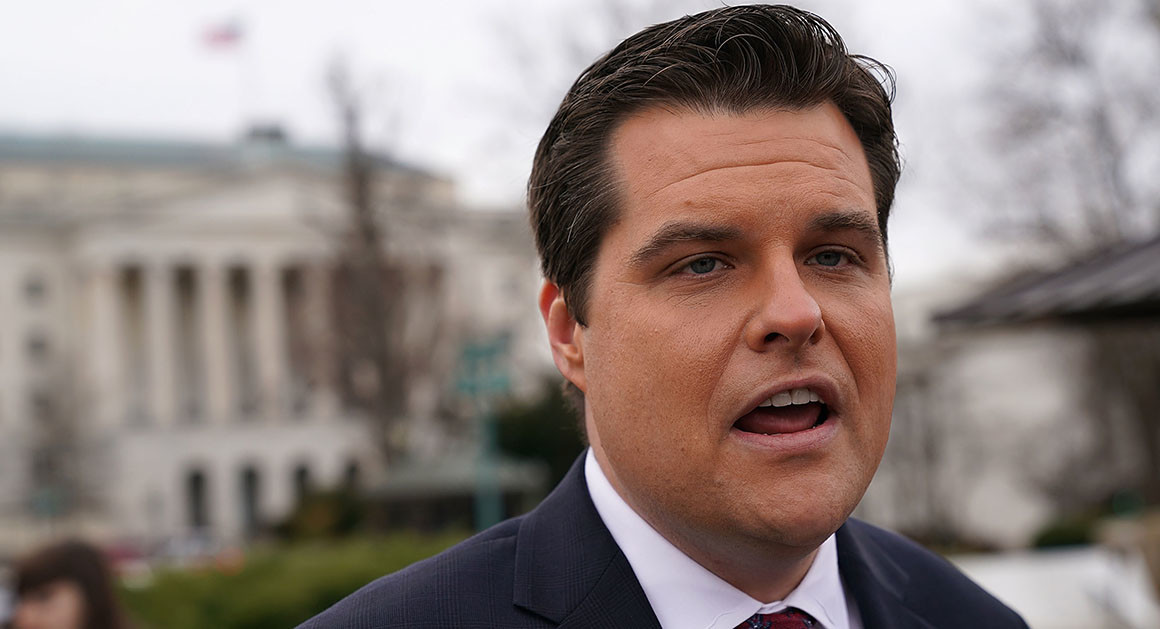 "Neal Dunn's bill helping veterans with opioids gains traction in Congress" via the Sunshine State News — Dunn's proposal helping veterans suffering from opioid abuse is building steam on Capitol Hill as the U.S. House Veterans Affairs Committee passed his "Veterans Opioid Abuse Prevention Act" without opposition. Dunn's bill would direct the VA secretary to connect VA doctors and health care providers to a national network of state-based prescription drug monitoring programs (PDMPs) which track prescribing data for patients prescribed drugs like oxycodone, morphine and hydrocodone to relieve pain. The PDMPs identify and alert of abuse patterns in patients, a key step to stopping widespread abuse of the drugs, which are dangerous in part because of their highly addictive properties. VA doctors consult the state-based PDMPs before prescribing opioids to veterans, some of whom have suffered injuries while fighting wars overseas.
Assignment editors — Congresswoman Kathy Castor joins Eric Newman, president of J.C. Newman Cigar Co. to announce support for the last remaining cigar factory in Tampa. The Food and Drug Administration has issued an Advance Notice of Proposed Rulemaking (ANPRM) to reconsider regulation of premium cigars and is soliciting public comments through June 25. News conference begins 1:30 p.m. at the outside steps of J.C. Newman Cigar Co., 2701 N 16th St, Tampa.
— OPINIONS —
"Tampa Mayor Bob Buckhorn gives Tallahassee an earful" via Joe Henderson for Florida Politics — While Buckhorn decided against running for governor, he hasn't ruled out taking the No. 2 spot on a Democratic ticket if he is asked. I talked to him about that recently. The most telling thing Buckhorn said was that he would only agree to seek the lieutenant governor's job if he felt he had a chance to really contribute to policy. I've known him a long time. He doesn't have the kind of personality that would handle four years of ribbon-cuttings and Kiwanis Club speeches. In two terms as mayor, he was often on the business end of edicts from Tallahassee on issues that included attempts at gun control, so-called sanctuary cities, limits on the ability of cities to raise taxes, and even an attempt in the last Session for the state to pre-empt all local tree-trimming laws. As a No. 2, Buckhorn might flourish as an enforcer and be the advocate for local cities that mayors across the state say is needed. Would he do that? My guess is he would, if the right person asked, said the right things, and then let Buckhorn be Buckhorn.
"Charter schools bring unprecedented accountability to public education" via Amy Banov for TCPalm — Contrary to statements made by charter school opponents, Florida public charter school teachers must be certified and evaluated like all other public school teachers. They are not district employees or members of teachers' unions. Florida charter school laws include testing requirements and digital protocols, curriculum standards, open records laws and hundreds of other regulations. The charter school's authorizer, generally the school district, collects an administrative fee and is responsible for compliance. If a charter school fails to provide adequate levels of student achievement, it can be closed. This is not true of district-run public schools, where failing schools often undergo school improvement and turnaround measures for years, subjecting generations of children to a subpar education.
— MOVEMENTS —
"Michael Cohen is getting the headlines, but another former Trump aide has made his mark lobbying for the likes of Alphabet and Tesla" via Brian Schwartz of CNBC — Shortly after Trump defeated Hillary Clinton, Scott Mason, a member of the campaign and Trump's transition team, was hired as a senior policy adviser at Holland & Knight, a law firm that brought in a record amount of lobbying fees the year after the president's victory. Mason told CNBC that his work with the Trump campaign was likely a factor in his getting hired at Holland & Knight. He said he believes he has helped his clients get their footing in the White House — not just because of his prior engagement with campaign officials, but also because the administration is open to working with businesses. In 2017, with Mason as a new member of the firm's public policy and regulation group, Holland & Knight raked in $22 million, its most since 2009, President Barack Obama's first year in office, according to the Center for Responsive Politics. Mason, who worked in the government affairs office of hardware retail chain Lowe's before he joined the Trump team, lobbied on behalf of Alphabet last year on two bills linked to autonomous vehicle safety.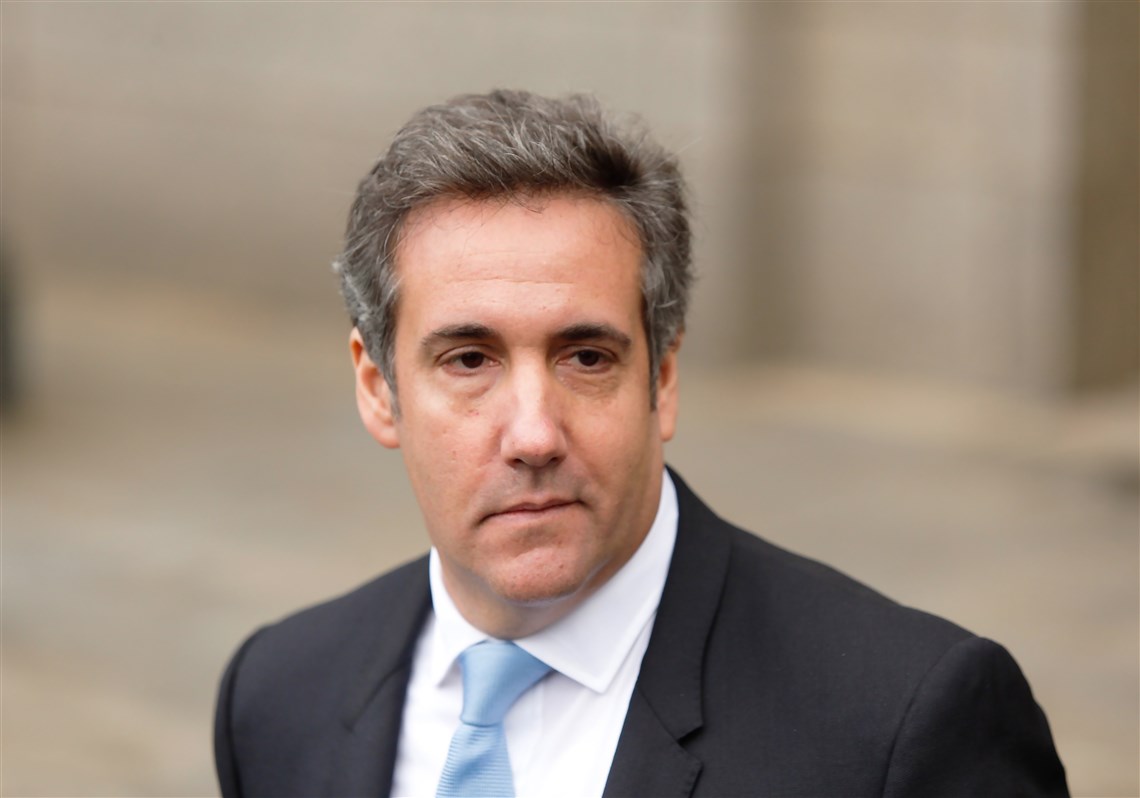 "Ritch Workman hired by Palm Bay City Hall as special projects manager" via Rick Neale and Wayne Price of FLORIDA TODAY — His mission is to oversee a $4 million effort to make all city facilities more energy efficient, which ultimately will lead to saving money in utility costs. Workman served as business development director at Keiser University from 2014 until March when he was let go because of budget cutbacks. "I did project management for Keiser and really that was the favorite part of that job," Workman said. "That type of work really is one my attributes, that I enjoy and do well." Workman added: "At the end of the day, Palm Bay has decided to do the right thing, both for the taxpayer and the environment." Workman earns $62,000 per year. Salary range for this position is $50,478 to $75,811
— ALOE —
Happening today — Chris Matthews, the host of the MSNBC show "Hardball," speaks to the Forum Club of the Palm Beaches. Event begins 11:45 a.m., Kravis Center for the Performing Arts, Cohen Pavilion, 701 Okeechobee Blvd., West Palm Beach.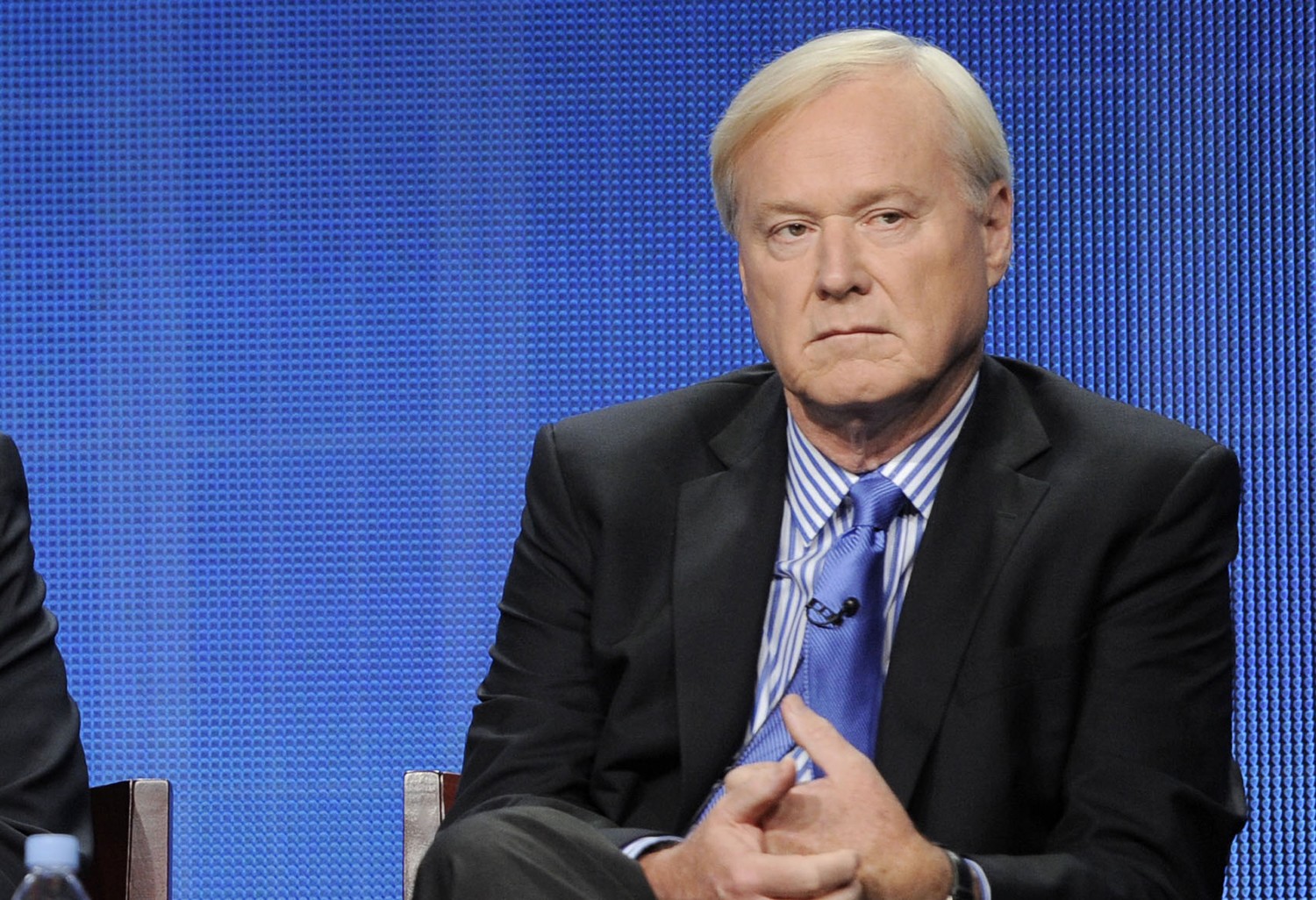 Happening today — Political commentator Dick Morris will speak to the Palm Beach County Trump Club, 7 p.m., Palm Beach Kennel Club, 1111 North Congress Ave., West Palm Beach.
Happy birthday from the weekend to our great friend, the handsome Brad Swanson (yeah, I just objectified him), as well as Bill Carlson and Jim Eaton. Celebrating today are Todd Reid and Susie Wiles.